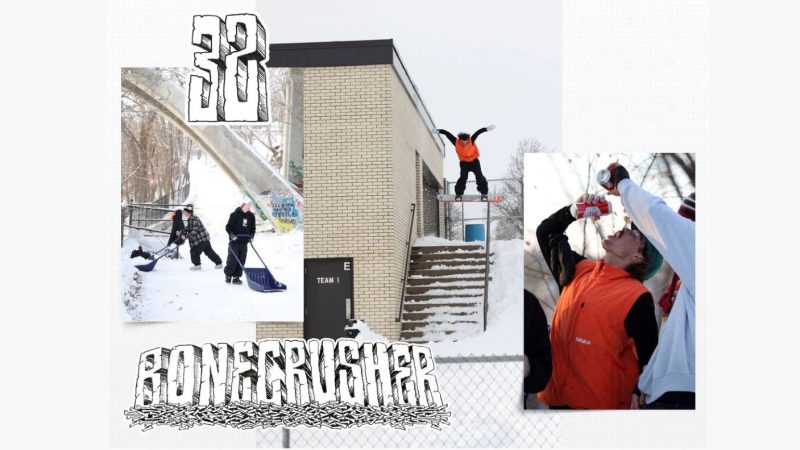 ThirtyTwo Set To Drop New Movie "BONECRUSHER" In Autumn '23
Press Release:
ThirtyTwo Announces Next Snowboard Movie, "BONECRUSHER"
ThirtyTwo is ready to fire up its next snowboard movie "BONECRUSHER" featuring its team of world-renowned riders. With a fall '23 release, "BONECRUSHER" will feature Pat Fava, Phil Hansen, Austin Vizz and Tony Kerkela!  This movie aims to live up to its name with cameos from other T32M riders, heavy tricks, spots and upbeat music.
BONECRUSHER QUICK STRIKE
Get ready for the ThirtyTwo BONECRUSHER capsule collection that's hitting shops next fall.  Ask your local shop if you wanna get your hands on some of the limited edition ThirtyTwo BONECRUSHER soft goods.
Watch a sneak peek of "BONECRUSHER" today: @ThirtyTwo dropped some throwaway clips on IG.