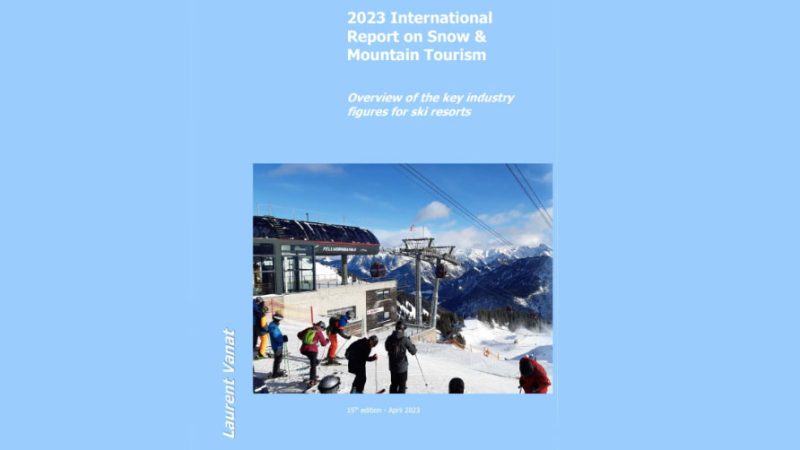 2023 International Report On Snow & Mountain Tourism Published
The 15th edition of the International Report on Snow & Mountain Tourism has just been released by Laurent Vanat.
The industry-wide report reviews the 2021/22 global ski season, and after 2 difficult years impacted by the covid-19 pandemic, it seems the ski industry has recovered reasonably well.  The report suggests that globally, during 2021/22, the attendance at ski resorts was close to the average of the last 20 years with some countries even achieving their best numbers in terms of skier visits.
Since the beginning of the 2020's and pre covid-19, yearly visitations to ski resorts have been varying mainly due to weather and snow conditions, fluctuating between 323 and 389 million skier visits worldwide. Alpine countries that were locked down during winter 2020/21 saw the most dramatic shortfall in visits over the period, with only 201 million skier visits recorded.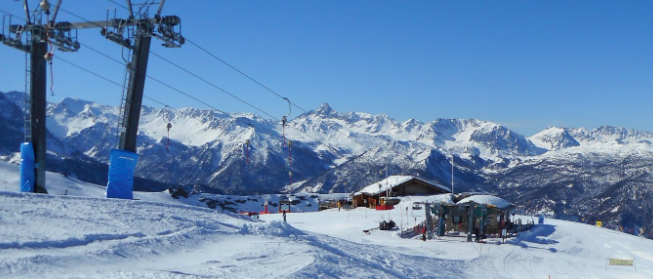 Despite many ski resorts being unable to run fully operational during the 2021/22 winter season, they still managed to record more than 370 million skier visits worldwide, with several countries, both in the Northern and Southern Hemisphere,having their best ever seasons.
This performance has been primarily driven by:
Favourable weather conditions in many places. Even if snowfall was sometimes limited, cold enough temperatures and sunny days provided for good skiing conditions.
A renewed desire for outdoor activities and domestic destinations, which benefited the ski areas (of which the largest markets are domestic).
An easing of the pandemic restrictions in many countries.
The development of the ski industry in some Eastern European countries, creating unprecedented skier visits number over the very recent years.
China resuming its skier visits growth with the enthusiasm brought on by the Beijing 2022 Olympics, despite still prevalent covid-19 restrictions.
The resumption of lifts renewals after 2020, a year where works in progress were on hold for weeks or months.
Globally, there has been a return to normal levels of attendance. However, at the country level, there have been winners and losers during the 2021/22 winter season. Visitations to ski resorts was still being affected by pandemic restrictions in some countries, more so than in others, as had been the case over the previous season.
In the United States, it was more than back to business as usual, while China resumed its growth path. Some western countries have seen a revival in attendance, whilst Austria missed the start of the season and Japan, Italy and Germany still suffered. France did well, with attendance reaching 2% over the 5-year average of the last pre-covid-19 seasons.
Despite the environment around the ski business continuing to be more difficult than it was before the pandemic, winter 2021/22 can be considered as a season of hope for the industry. However, it is obvious that this season will bring more intense global challenges to the industry.
There are currently 68 countries in the world that offer equipped outdoor ski areas covered with snow. Even if snowfields are much more numerous, about 2'000 ski resorts have been identified worldwide. Besides the major ski destinations in terms of skier visits, there are a number of other, smaller destinations, where skiing has been an industry for a long time, or is currently developing. The most obvious emerging destinations are Eastern Europe and China, but there are several other small players spread out across the globe: Cyprus, Greece, India, Iran, Israel, Lebanon, Lesotho, Morocco, New Zealand, Pakistan, South Africa, Turkey and many more.
Free access to the full report is currently limited to its contributors and the supporters of its crowdfunding campaign. Hard copies of the report can be purchased online through the website of the author – www.vanat.ch