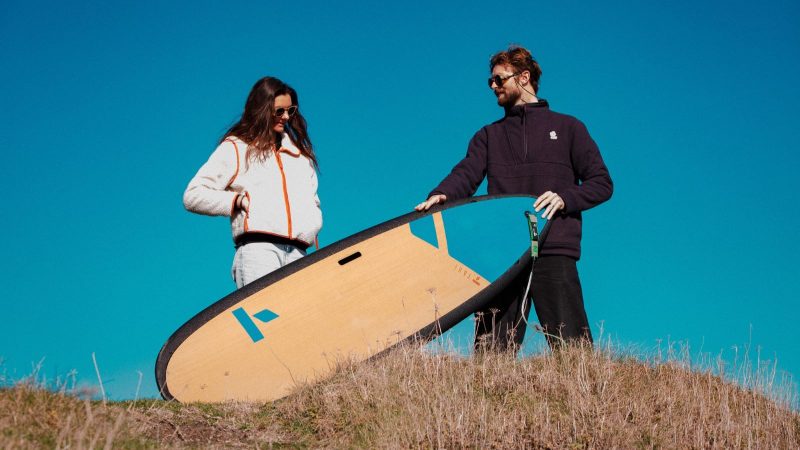 TAHE's Jacques Freydrich Talks New R&D Facility, Skin-Tec, & Eco Manufacturing
TAHE manufacture surfboards and fins domestically in France and are doing so with a keen eye on their impact on the environment. Brand Manager Jacques Freydrich talks us through their proposition, including their R&D facility, the new Skin-Tec technology and 40+ years of experience.
Please give us an overview of the TAHE R&D and manufacturing set up in France.
At TAHE, we have our own R&D office. The R&D team work closely with our production team and the product manager. Our speciality as a manufacturer is that we can test our ideas/innovations directly without going through an intermediary. This also allows us to continuously improve our processes. This is a real advantage. We can go direct from the idea to the product. We also rely on more than 40 years of know-how.
France is the location of your new Skin-Tec construction technology unit. What is Skin-Tec and how does it improve a board's quality?
TAHE's design and R&D teams have produced a new surfboard made with high-density cellular foam. Thanks to our state-of-the-art production machines, our hybrid foam is fusion-formed, and the slabs are moulded on-site. The foam slabs come out of the mould in a fully-finished shape, generating no waste during production, and ensuring unmatched shape accuracy. Quality control, fitting the deck pad and accessories, and the final finishing touches are all handled by our skilled workforce at our factory in Vannes, France. The Skin-Tec technology is recyclable, durable, light weight and water-resistant.
The first product to be launched with Skin-Tec is the Meteor, please tell us about the board and what rider type it is aimed at.
Our ground-breaking Skin-Tec construction technology has enabled us to create a lightweight yet durable board in the METEOR. It's the very first Skin-Tec softboard produced in France and the whole of Europe.
The Integral factory-finished wooden stringers inside the hybrid foam slab give extra rigidity whilst retaining flex. The brushed EVA foam deck-pad offers stability and a strong grip. No more need for wax. The METEOR offers all-round performance, great glide, and effortless take-off, making it an ideal choice for riders of all levels, from beginners to intermediates. Through meticulous shaping, the METEOR boasts a well-proportioned volume that is perfectly balanced. Its Vee-shaped hull provides excellent manoeuvrability, while a squash tail and subtle "spoon" front section ensure effortless paddling out. Lively and made for the glide at full blast, it will become your go-to board for all conditions. Whether you're looking to advance your skills or simply seeking maximum fun, you'll find the METEOR to be a perfect fit. Put on your wetsuit, grab your board, and go surfing!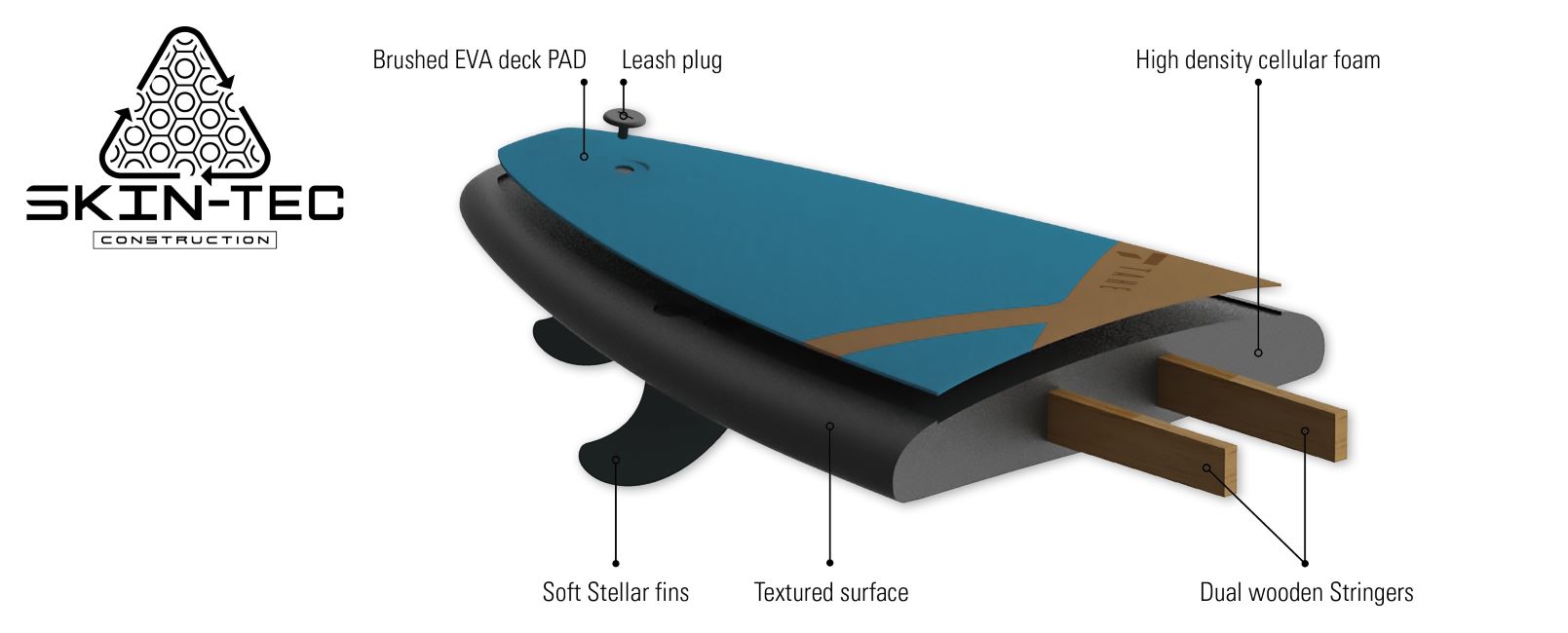 The board also features Stellar Fins which earned the 'eco-design' award at the Eco-Sports Awards in 2022 – please tell us about them.
Stellar fins are the result of a partnership between our research & development teams in Vannes (France), the Brest-based firm Fil & Fab*, and our injection factory located in Merpins, (France).
Without sacrificing performance, these fins lower our impact by approximately 80% compared to fins traditionally produced in Asia. Eco-designed, Stellar fins are 100% made in France, from harvesting to the finished product. Fishing nets are collected and recycled in Brest (France). They are crushed and then transformed into nylon pellets: Nylo®. This material is then turned into fins at our production site in Merpins (Cognac – France). The mould specifically created by our teams is a technological and high-precision masterpiece. These fins are entirely recyclable at the end of their life.
How does manufacturing in France benefit the consumer?
It's in our DNA. We have maintained our production in Vannes, while all our competitors have outsourced their production to Asia. Producing high quality boards that are accessible and affordable is a challenge that we face every day.
The METEOR is a real breakthrough. In Europe, foam boards come exclusively from Asia. Producing in France reduces our impact on transport and raw materials used. This technology is also recyclable. It is all positive.
What trends are you seeing or predicting in the water sports industry for 2023?
I do not have a crystal ball but we are convinced that people will refocus on the essentials. Affordable, accessible products that are made to last. Consumers are paying more and more attention to product sourcing. So, for us, TAHE's value proposition has never been more relevant than today.