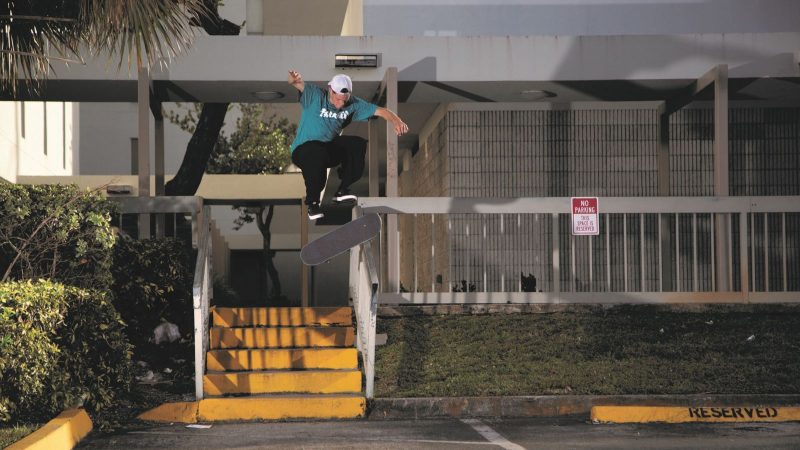 Deep Dive: All The News From Highline Industries
With lots of rumours swirling around Highline Industries and its brand portfolio, we reached out to RP Bess, the VP of Skateboarding at Highline to get the lowdown.
Please give us an overview of your skate businesses
We are comprised of three operating companies, Bravo Sports, Highline Industries and Dwindle Distribution. Dwindle Distribution was purchased from Globe in 2019 and is the home of some of skateboarding's most iconic brands and products. All 3 companies are owned by Transom Capital Group, a Los Angeles-based private equity firm, with a proven track record of investing in and growing businesses for the long-term.
How has business been over the last two years of dealing with the repercussions of Covid?
We expanded rapidly in the Covid years; and yet, like most, if not all, in our industry and the general consumer products industries, we had supply chain bottle necks due to port and factory closures and shipping containers being scarce. Additionally multiple seasons of goods showed up within months of each other, with some being very late. Retailers did take some of their pre-books, but they couldn't take them all. You can imagine with the size of the 3 companies and the demand at the height of Covid and then the slow down at retail, we were, and are, left with a lot of inventory. I don't think anyone expected it to slow down as much as it has.
We made it to 2023 while bleeding money from the business. This made for some very unwanted cuts. It's not an ideal situation, but we were forced to reduce expenses including staff or face the consequences of living beyond our means. We had been holding onto the hope that the holiday season was going to be better, which is why we delayed making major reductions in 2022. When sales did not come around, we knew hard decisions needed to be made. In January 2023, we sadly had to lay off many of our friends, who had been with the business for years. We're caught in the middle of a perfect storm, slower sales, increased inventory, and extended accounts receivable, with many shops owing us money for longer than expected. This has made cash flow extremely tight.
With the recent layoffs, we've received a lot of negative comments regarding what we did. Unfortunately, there was no other way forward. Now we are beginning to see a way forward and we are working towards these goals.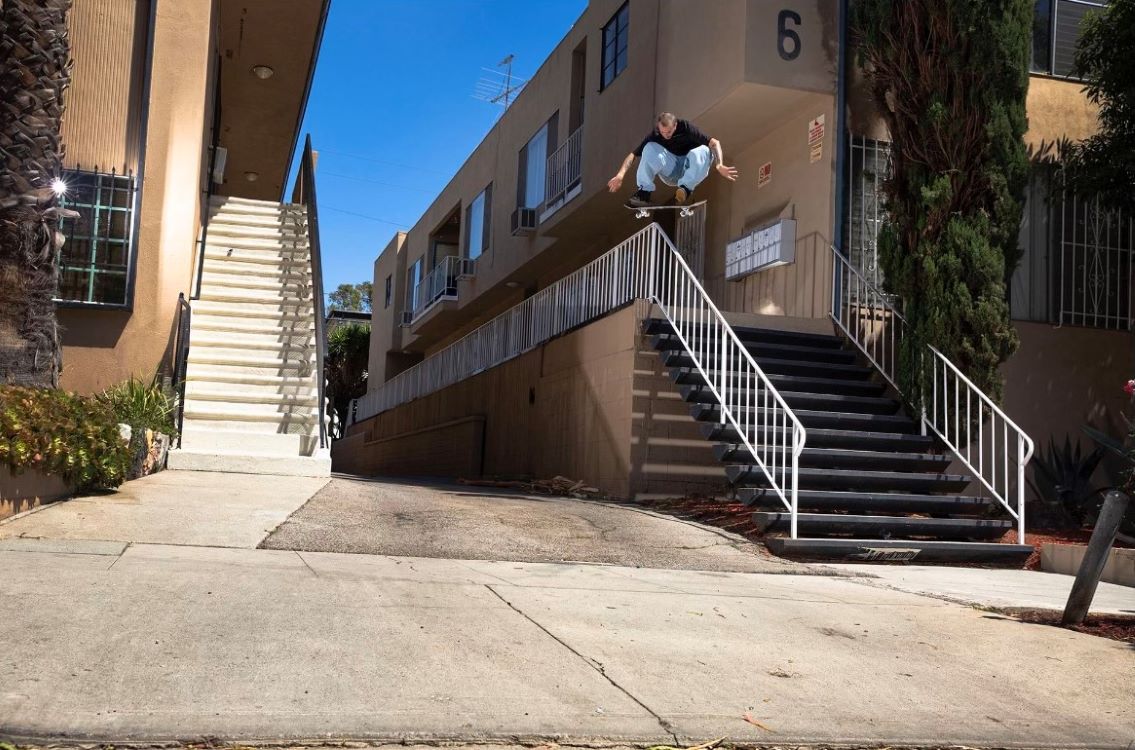 What's happening at Dwindle?
Firstly, Dwindle has not been sold by us and is definitely not currently up for sale.
Madness continues to be part of the Dwindle portfolio, as it has always been, even though Brand Manager Bill Weiss is no longer part of the business, and the Madness team has moved on. It is a bummer from our side to see these riders leave. The creative mastermind behind the brand, Eric Wollam, is staying with the brand and is highly motivated to see Madness move forward. It's always been a creative outlet for him that he really enjoys. He has already completed designs and developments for the spring 2024 season, including the unique and overly embellished boards that Madness has always been known for. We feel we're in good hands. We are also looking to hire a new team; we've had multiple discussions with potential new Pro and Am riders and we are looking to launch the new team sometime in mid-summer. We want to be very careful that we work with the right riders, so the brand stays true to its roots.
Over at Enjoi, Louie Barletta decided for personal reasons to move on from the brand after being the inspiration behind it for more than a decade. He will be greatly missed. However, change, as scary as it is, provides new challenges and new possibilities. We're excited to be working with former pro skateboarder, Stacy Lowery, who will be heading up the Enjoi brand creative direction in the interim. He's been in the skateboard business for decades and has put his stamp on many great brands over the years. I first got to work with him as a pro and then watched him transition into the creative design side of the industry working as a graphic designer and artist. He has the right sense of humour and love of skateboarding that we feel the Enjoi brand needs at this time. His plan is to not tear down what has been built for the last 20 years under his three predecessors, but to add to their legacy and continue with an era of fun and inclusive skateboarding. We will also rebuild the Enjoi Pros and Ams team over time.
Much like Madness, we will be looking at mid to late summer for the new team to be launched. There's a lot of love for the Panda out there. We want to make sure we continue to give the people what they have come to love with Enjoi.
The Blind team is one that we can't sleep on. They recently spent a week together in LA working on a Red Bull project that we can't wait to see. The premise is you get one 60-minute continuous tape with no rewind or ejecting. So, what you get is what you get, as you can't spend all 60 minutes on one trick. The team had a lot of fun in the street and is now working on editing the video with a release in early May of this year. We're really looking forward to seeing how they do against some of the other top teams out there.
Almost has some riders working on parts to help them move up the ranks and turn Pro. We're anxiously waiting for that so we can add some new names to the bottom of our boards. Speaking of new names on boards, Mike Berdis turned pro for Darkstar a little over a month ago. He released a great edit "Old Dominion" with OC Ramps where he absolutely killed their warehouse. Be sure to check it out.
Whose running product development?
Dwindle's been a market leader for 20 plus years now and lot of that has to do with the fact that our brands are backed by engineered products. We have technically advanced products that skateboarders prefer to ride. Not just the riders that are on our brands, but those that ride for other brands. Eric Sentianin our Director of Product Development works with riders to develop boards in their shape and size in one of our constructions. He's been with the business for 13 years now and works closely with our factories on new innovations. Being a skateboarder himself, he enjoys engineering products that he uses on a regular basis.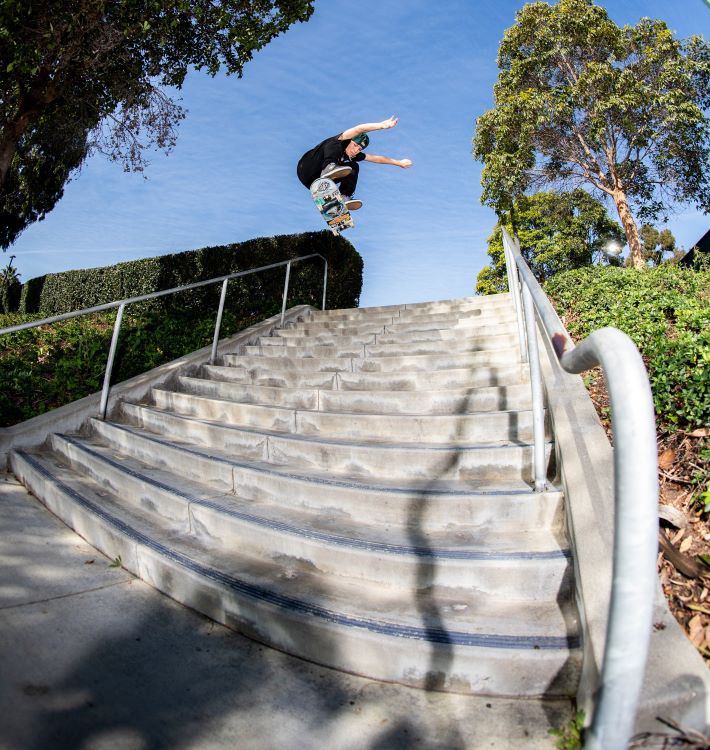 We have heard you have been working on making the business more sustainable, what's happening?
Eric is also leading our sustainability program. We are replacing petroleum-based glues with the Super Sap resin glue that's formulated using waste stream products from the wood manufacturing industry, combined with renewable resources. We're also working to reduce our use of plastics. All Super Sap boards come in compostable bags that will biodegrade within a month. Starting with Tensor, we're replacing our single use poly bags and are looking to introduce compostable bags across all our brands in the next 12 months.
And the future… how's it looking?
There may be a lot of shade cast lately on our camp, however we feel there's still blue skies with the thought that at the end of the day, we work in skateboarding. We have a great team of seasoned skateboarders that have worked within the industry for decades and, together with our retail partners, we'll not only survive this downturn in the market, but will come out poised and ready for the next upswing. It is a very challenging time for sure, but we are working day-in, day-out making sure that we are putting this business back on the tracks.
With spring around the corner and longer days ahead we're optimistic that this year will open up and we'll see more people on their boards, in the shops, and looking to get their hands on some new product. We'll be here to restock the shelves and lend a hand to our retailer partners around the globe. This isn't our first lull, and we're sure it's not our last. We all love skateboarding and the business of it.