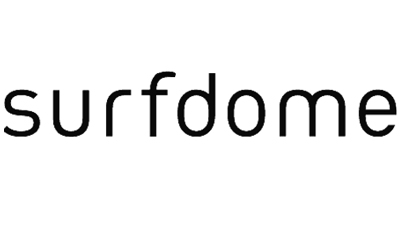 Details Behind The Surfdome/Internet Fusion Group Going Into Receivership
Surfdome/ Internet Fusion Group (IFG) recently went into receivership so SOURCE went digging to find out what had brought about the company's demise.
In September 2021, Hawkwing (an LSE quoted shell company) invested £13.7m in IFG SPP which was owned by IFG Ltd. This enabled IFG SPP to buy two private companies Shadestation and Northcore. This investment was to be part of a reverse takeover with the idea that Hawkwing would eventually buy IFG and then the company would list on the London Stock exchange.
However, this plan was shelved in December 2021, and although the reverse takeover didn't happen, the plan was still that IFG Ltd would integrate Shadestation and Northcore onto their platform. Unfortunately, IFG (via IFG SPP) wouldn't pay the outstanding considerations owed to the previous owners of Shadestation and Northcore, so they forced Hawkwing into liquidating IFG SPP. Upon liquidation of IFG SPP the shares of Northcore and Shadestation came under the official receivers RSM, who also were appointed the administrators of both businesses when Hawkwing took the decision to put Shadestation and Northcore into administration.
Meanwhile, IFG SPP still owed Hawkwing £13.7m for the purchase of Shadestation and Northcore. This put pressure on Hawkwing but they managed to hold off their own administration for several months, while a creditor demanded repayment of the money lent by them to IFG SPP. Eventually Hawkwing was forced to put Shadestation and Northcore into administration. The sale process is still ongoing for both businesses, but after several failed attempts, no buyer has currently been found at the time of going to press.
However, the real issue here was that the £13.7m owed to Hawkwing was guaranteed by IFG Ltd. With Northcore and Shadestation unsold, the residual liability IFG Ltd had under the first lien debt remained unknown and this severely hampered efforts to find a buyer willing to take the risk. In the end, the whole pack of cards fell apart as IFG, which was also struggling with difficult trading conditions, as well as carrying shareholder debts in excess of £20 million, was unable to find an interested party willing to take the business as a trading entity. IFG Ltd advisors, backed by HSBC, could only come up with BrandAlley as a buyer for the logistical operation, and only then following a prepack administration. So far BrandAlley has acquired the logistics operation, the customer service division, the intellectual property and certain assets of the multi-platform online business, saving 125 of the 250 plus employees jobs. BrandAlley will not be purchasing IFG's existing stock or payables and current orders with carriers will be delivered.
The demise of IFG/Surfdome was not unexpected within the industry, as the group had been publicly trying to raise money and not fulfilling its payment terms with brands, but it still comes as a major shock to the UK boardsports retailing landscape.