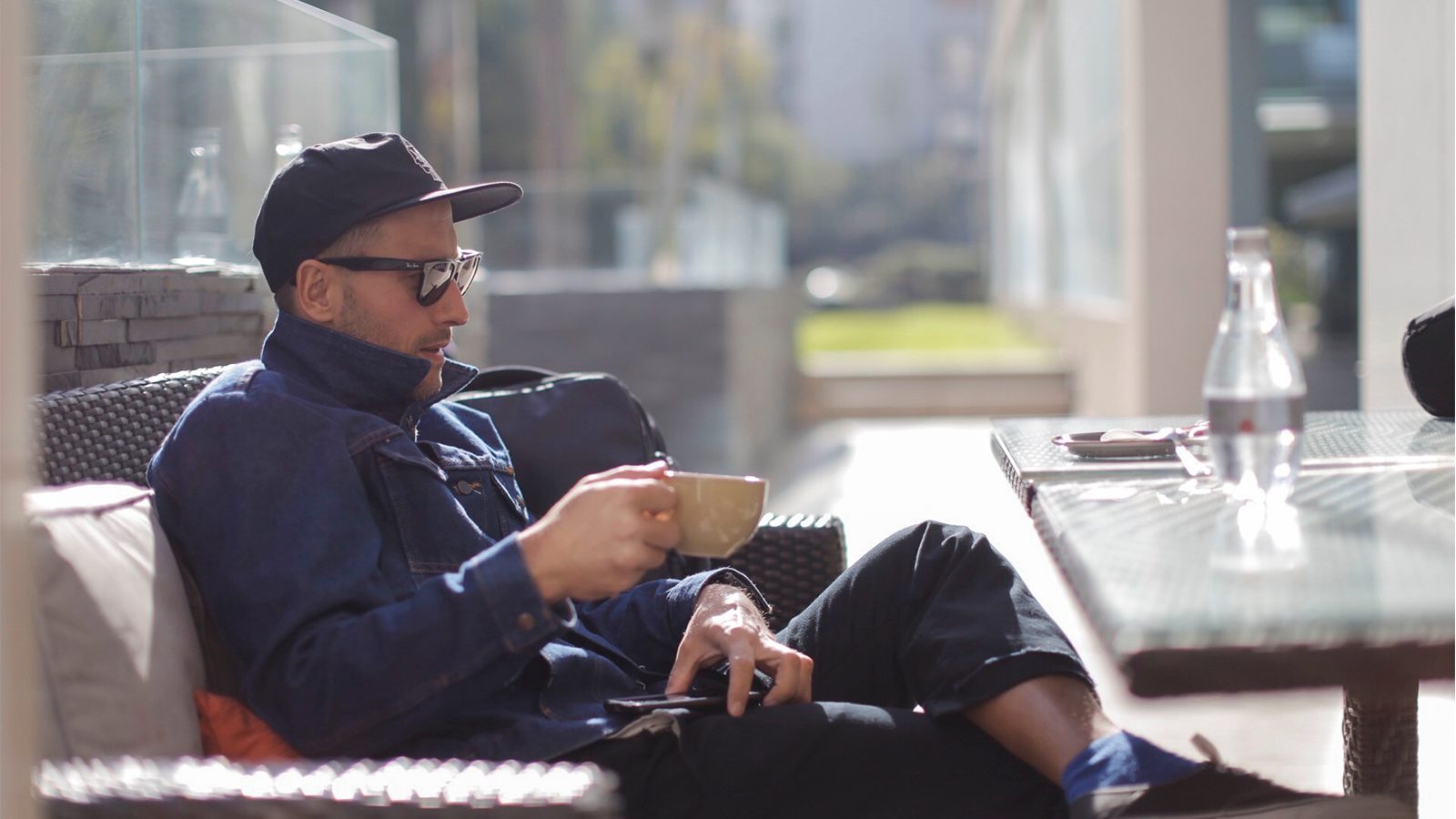 Big Wig Interview: Van's Global Snow & Surf Brand Marketing Manager, Kevin Casillo
Kevin Casillo is a former snowboarder pro who is now Global Brand Marketing Manager for Surf & Snow at Vans. An enthusiastic and likeable character, Kevin has now worked for the iconic action sports brand for five years and we caught up with him at the Vans Duct Tape Invitational in the Basque country earlier this year. Vans are currently sharpening their focus in surf and we spoke through the brand's strategy here with Kevin and touched upon subjects including grassroots action sports, Olympics, surf culture and how Vans plans to increase their relevance in the ocean, on the mountain, and beyond. Interview by CR & HMT.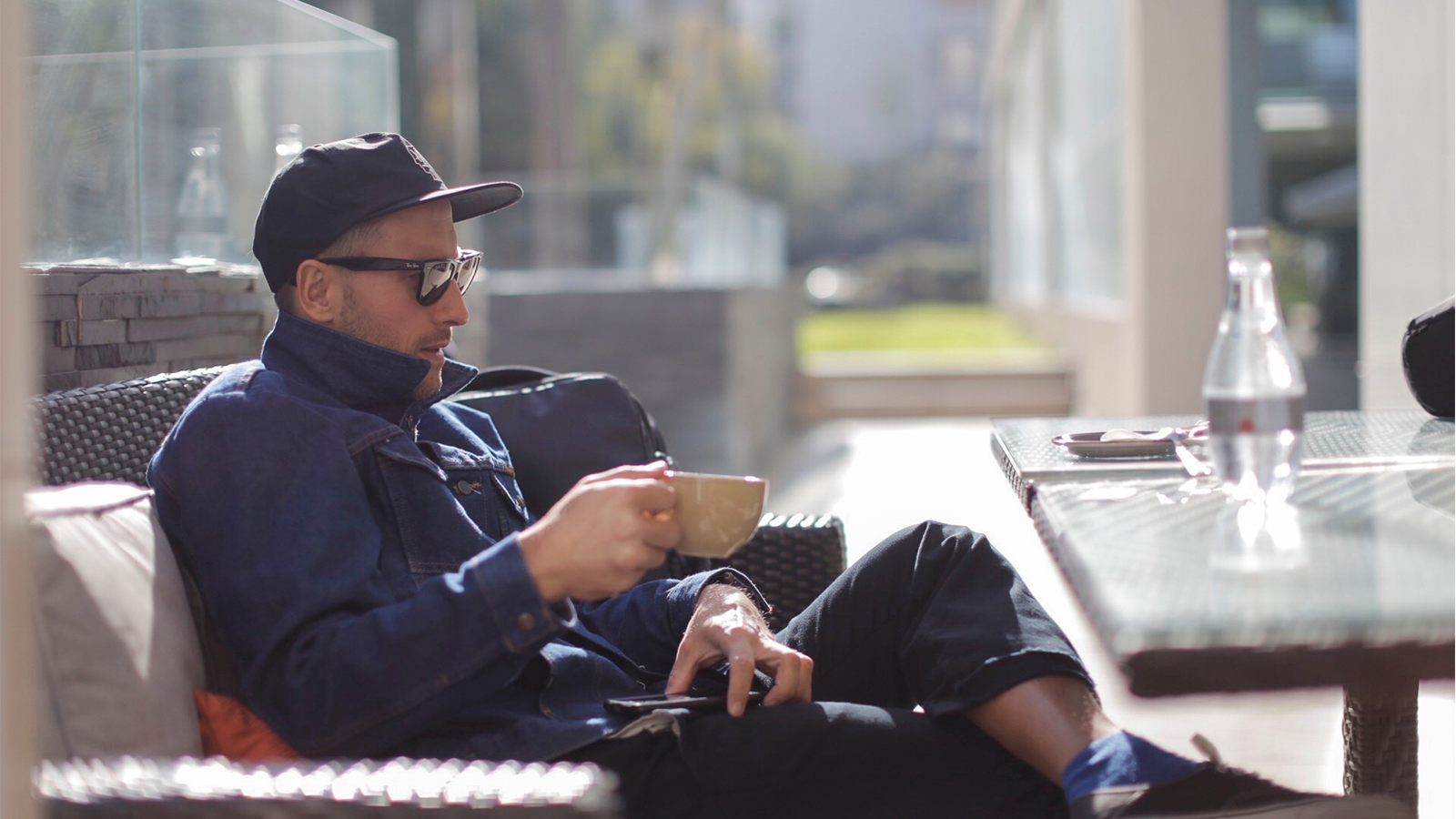 Tell us about your background, Kevin.
I have been at Vans for five years and was brought up in the snow world, moving to California over ten years ago. Since being at Vans, I have been the Global Product Marketing Manager for surf and Brand/Product Marketing manager for snow at Vans and recently, have been promoted to Global Brand Marketing Manager for Surf & Snow. It's my first time in the beautiful Basque country and I'm blown away by the scene over here – the people, the culture, never mind the red wine and the red meat!
Tell us about the Duct Tape festival and its importance to Vans, starting with it's name.
The Duct Tape name context comes from its use as a quick repair tool to cover over dings on longboards. The Duct Tape Invitational event itself has been running for 10 years and only two years ago, Vans created the Duct Tape Festival. The idea behind the festival was to get the message of surf culture and lifestyle out to a broader audience, inspiring to experiment and create. It was important to us that it is seen as more than just a surf competition. The festival showcases music, skateboarding, product giveaways, board shaping and attracted a great crowd out who were rewarded with great waves and performances. In addition to that, the Invitational is about giving exposure to the next generation of longboarders, while supporting legends like Joel Tudor and Alex Knost to push the boundaries of the sport. They provide the opportunity for us to produce great content to help get the message out to the world. The importance of the event for Vans is emphasized by surf media from across the globe who are in attendance, from Australia's Stab to South Africa's ZigZag mag to our more local friends Wasted Talent and 3 Sesenta.
Could tell us more about the board shaping program at the event?
As with the previous Duct Tape Festivals, we provide a platform for our athletes to take an opportunity to shape boards and experiment with different ideas. This helps to see what the impact is on the board's performance, whilst others shape their boards to work better with the specific aspects of the local spot. The boards are then available to the community to try out themselves during the festival. For example, the Zarautz DTF boards were hand-shaped by Dane Reynolds, Lee-Ann Curren, Alex Knost and Tanner Gudauskas. After the festival, the boards are donated to a local account, in this case, Pukas Surf Shop, one of the Basque Coast's greatest surfing destinations, so that the community can continue to demo all the different shapes indefinitely.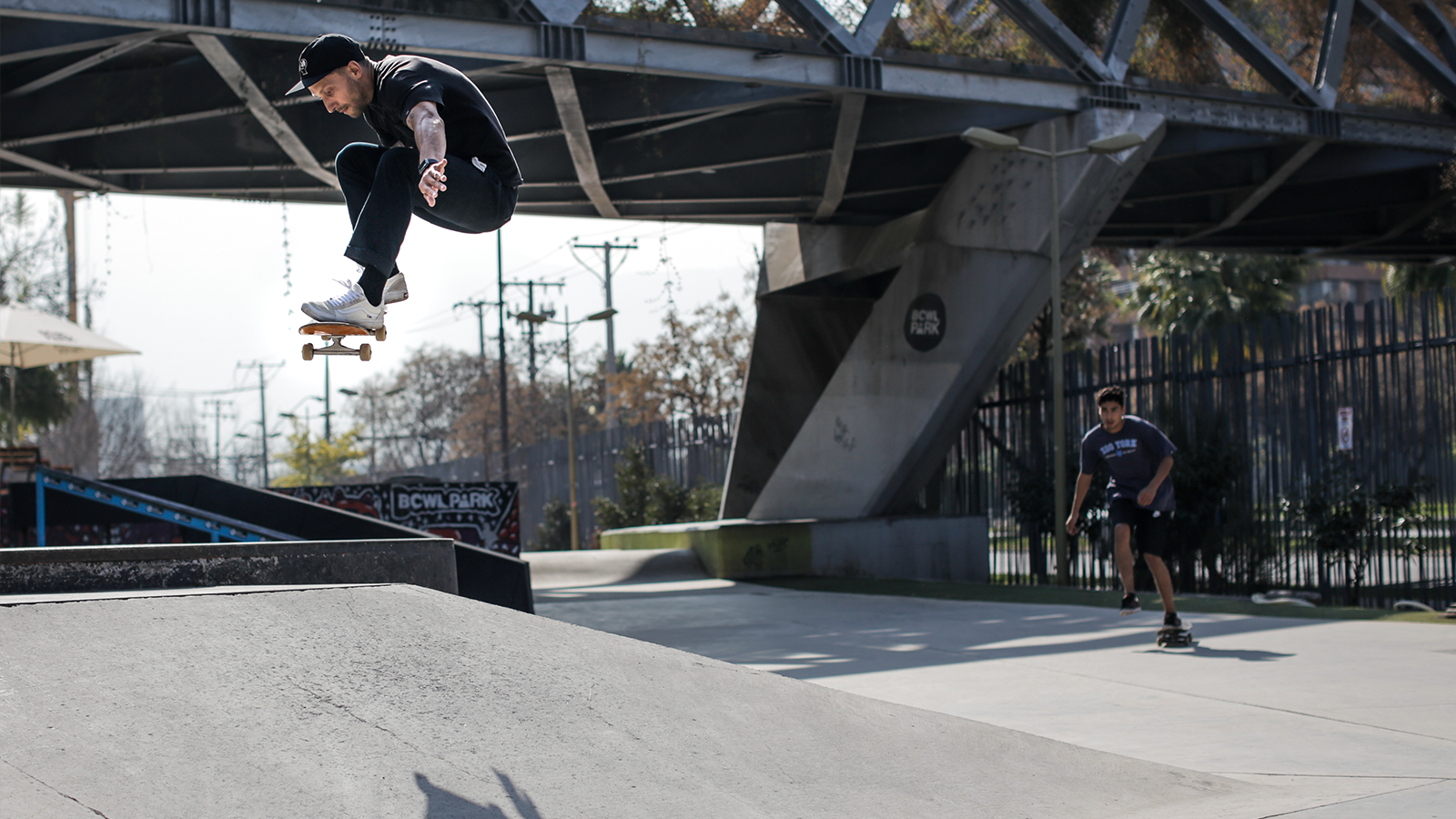 We believe that encouraging experimentation in board shapes will inspire people to push themselves in their own creative pursuits. This also reflects the giving-back-to-the-community ethos of the event, which is another fundamental core value of the Duct Tape Series. Another example: we organized a beach clean-up in conjunction with the local Surfrider Foundation team. We want to leave the beach cleaner then it was when we arrived.
What's on the horizon for Duct Tape going forward?
We are going to be bringing the Duct Tape platforms to regions around the world, impacting surf communities of all sizes. We are looking at South America, Asia and Europe again for next year, as we are trying to target diverse surf communities. Some events will be held in remote locations and others in spots with a broader audience, like Montreal or the Munich Wave.
The Duct Tape festival also gives us another string to our surf event quiver that enables us to support all aspects of surfing. While the Vans Triple Crown delivers a taste of performance surfing at its finest, the Duct Tape brings self-expression to the forefront. And even though we believe that the forthcoming introduction of surfing to the Olympics will raise the profile of the sport at a global level, we want to activate grassroots events and get consumers out on the water to really experience the meaning of surf culture.
What are your key focuses in surf products?
As a footwear brand, surf has been a key market for Vans from day one, the early Duke shoes were a demonstration of this. Today, the surf product side of Vans is focused on footwear and apparel. We are constantly evolving our product offering as consumer tastes change. This summer we launched Dane Reynolds' signature footwear in June. At the same time, all-terrain technology is increasingly important in our shoe range. Tougher shoes for cross country treks and cliff access; it all helps you get to where you want to go, making it easier to access those hard-to-get-to spots. Boardshorts is another category where we are investing more in development. We have a new technology coming out in SS19 that we have been working on for two years, with sneak peeks happening at the Vans Triple Crown.
How about the Vans branded wetsuits your surfers wear. Who makes these and is this a future product category?
The wetsuits are supplied by a Japanese manufacturer for our global team. It's just for our athletes. We don't plan to enter any other surf product categories for now.
Any new collaborations within the VF stable to talk of?
At the moment, we don't have any collaborations planned with other brands within the VF portfolio, but we are looking to grow on the energy we have had with core surf partners like Finisterre, a UK brand with a great reputation in cold water surfing and high-quality products. We continue and are always on the lookout for the right partners that fit in with the Vans ethos.
How important are events like the Duct Tape Invitational not just for Vans, but for surfing as a whole?
As the original action sports brand, it's our job to help grow the next generation of surf enthusiasts and support inspirational legends like Joel Tudor. The more we can showcase surfing and get people in the water, the stronger we can grow the surf culture. The Duct Tape platforms are here to stay as one of our key consumer touch points in our global surf program.
Could you explain the reasons behind a big marketing push behind surf at the moment?
Surf has been a key part of Vans' foundation since day one. Over a year ago, we came together as a brand and decided it was time to sharpen our point in Surf and start to amplify all of the things we do for the culture. Surf will continue to be a key focus for Vans and we have some radical ideas in the pipeline already.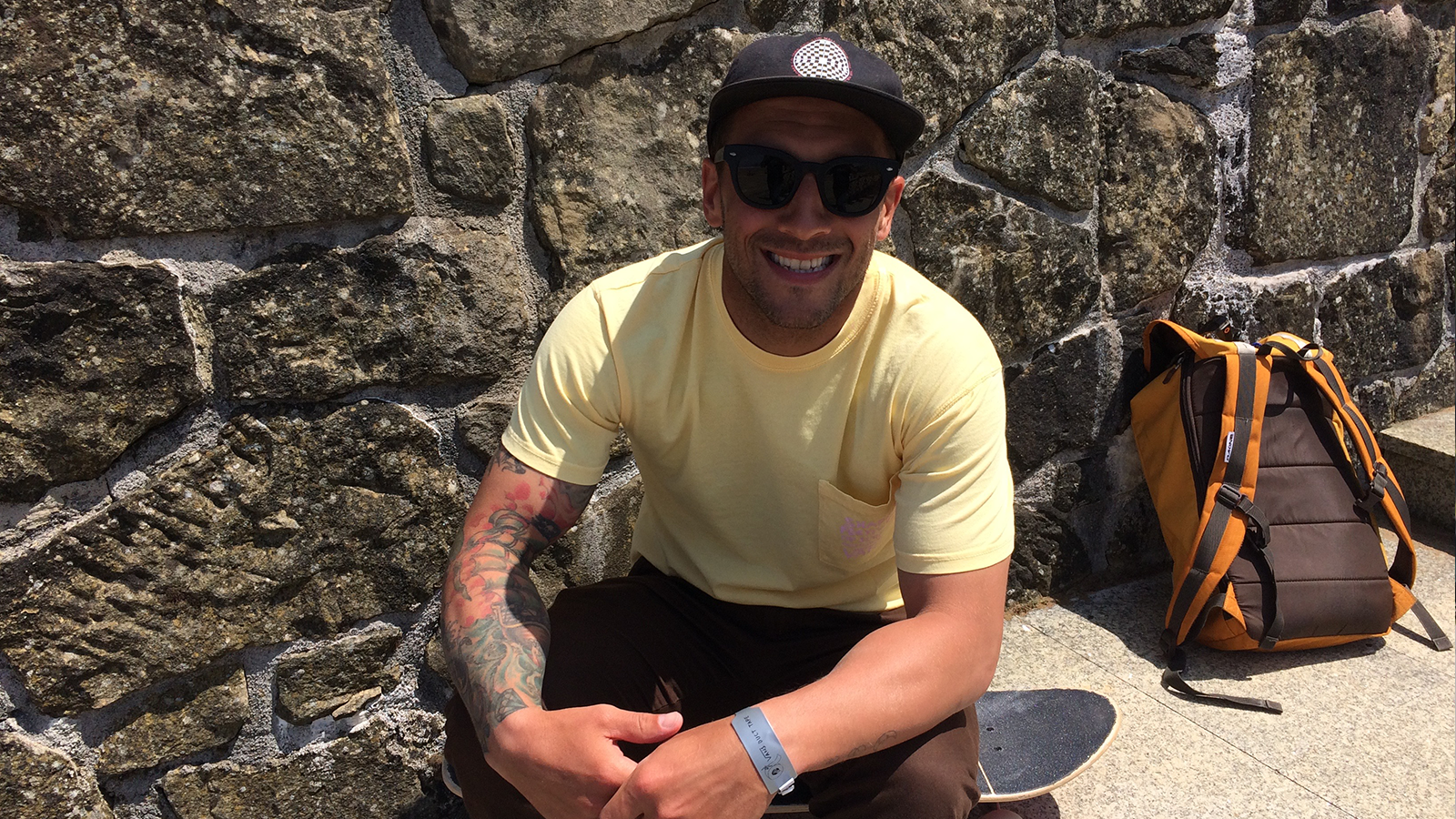 Do you have any snowboarding activations planned for this coming winter?
For Snow, we have two exciting content pieces releasing this fall. The first one is a focused piece on our women snow athletes; Hana Beaman, Mary Rand and Leanne Pelosi. They teamed up with legendary filmmaker Jake Price and created an amazing 15min video, all shot on film. The second content piece is focused around our team and their travels. We feel this is a great follow up to LANDLINE. In addition to the content piece, we are stoked to welcome Hailey Langland to the family. From a platform standpoint, we will be continuing our Hi-Standard Series across the globe, with one new component to the event that I can't speak to just yet.
Vans has seen unprecedented revenue growth over previous years, what are you doing as a company to plan for when the steep growth curve levels out?
We are beyond grateful for all of the growth we have seen. As a company, our key focus is to continue our deep understanding of our consumers, providing them with the products that fit their lives. We feel that having a truly deep understanding of our consumers, we can provide them with better experiences at all of their touch points within the brand.
You come from a professional action sports background – how important is it that roles such as yours at Vans are filled by former pros, and how does Vans score the right mix of business types and surfers/skaters/snowboarders?
I am grateful every day for the role I get to play here at Vans. Being able to support and drive the sports that fuelled my passions when I was growing up is an honour. From my perspective, coming from both sides of the aisle can provide great insights within sports marketing including understanding athletes and their careers, product knowledge, campaigns etc. At Vans, we are lucky to have the right leaders at the helm that live and breathe the cultures we love. We support the Vans brand with a true commitment to its youth spirit and longstanding sports heritage.