SIA's Monthly Research Nugget Focuses On The Winter Olympics
The Snowsports Industries America (SIA) have released their monthly 'nugget' infographic with a focus on how the 2018 Winter Olympics have impacted on snowsports participation.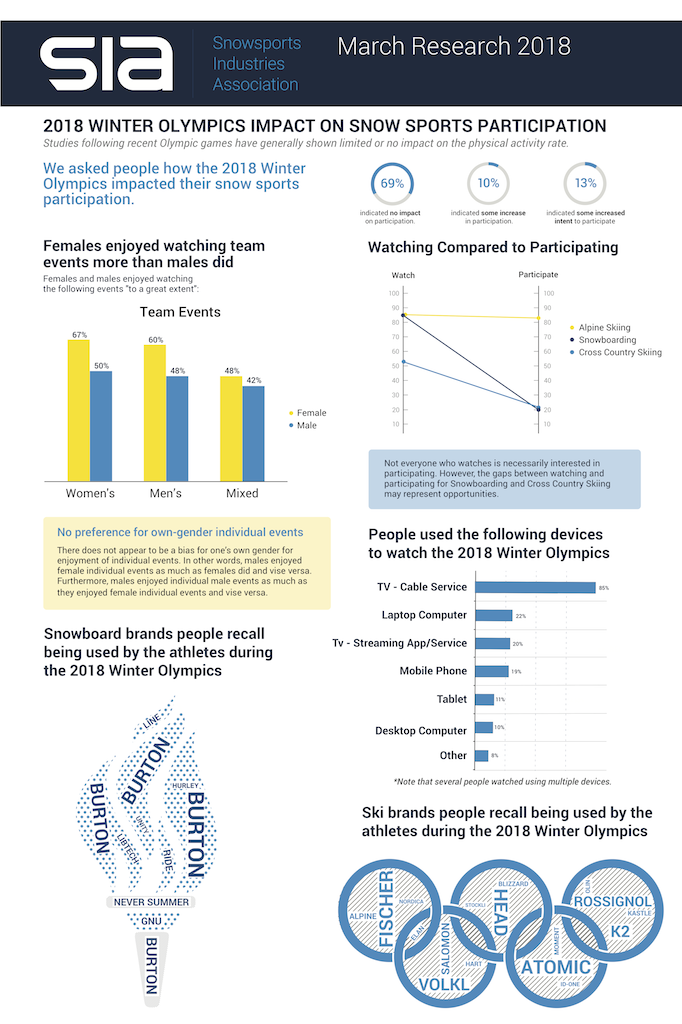 Press Release: Each month, in between our research reports, we publish a research "nugget" on a pertinent topic – to give our members quick data on interesting trends, current events or just topics that we think you might find interesting.
This month, our team compiled a few insights on the 2018 Winter Olympics. We hope you find it useful!
Throughout the year, SIA's research research team publishes proprietary research to help our members gain unique insights that drive their businesses forward.
Our members consider SIA Research to be a critical tool in their arsenal to allow for the strongest-possible business performance.
For more information on available research products and pricing, additional data, as well as custom research please visit www.snowsports.org/research or email us at [email protected]
To download this monthly infographic, just click here.