All Conditions Media's The Wave Project Charity Raffle: Win A Jones Snowboard With Custom RP Roberts Art
The team at All Conditions Media are putting on a charity raffle via their Just Giving page to raise money for surf charity The Wave Project. By entering the raffle, you'll get the chance to win a Jones Hovercraft snowboard with a custom paint job from artist RP Roberts.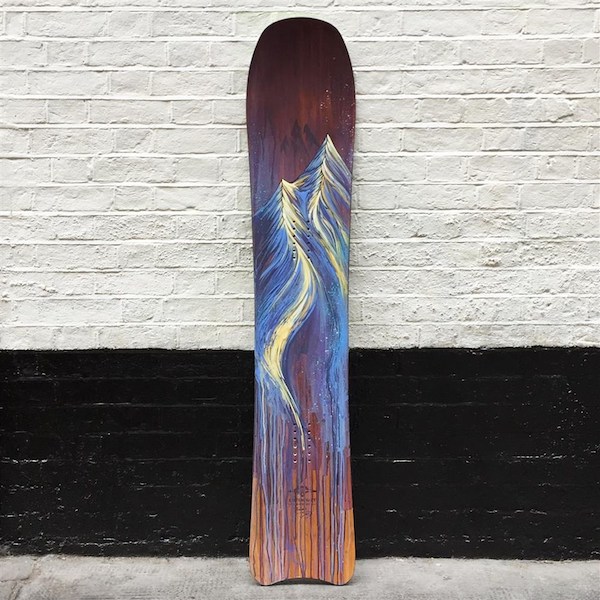 "The man behind many of the Jones snowboard graphics, RP worked on this board (Mens 156cm) recently throughout our first ever ACM AW18 POP UP #ACMPopUp.
After an amazing week, we're now raffling off this masterpiece for a worthy cause – The Wave Project.
To enter our raffle all you have to do is make a minimum £10 donation to this page. Each 'raffle' ticket is £10 so the more you donate the more chance you have of winning. Don't forget to keep it denominations of 10 e.g. £100 = 10 entries.
We'll then pick a winner at random on the 1st July 2018.
Once your donation has gone through, be sure to tick the box alongside "I'm happy to be contacted by All Conditions Media". Justgiving can then share your contact details with us and we can let you know if you're our lucky winner.
All proceeds are going to The Wave Project, so dig deep – and thanks for your support!"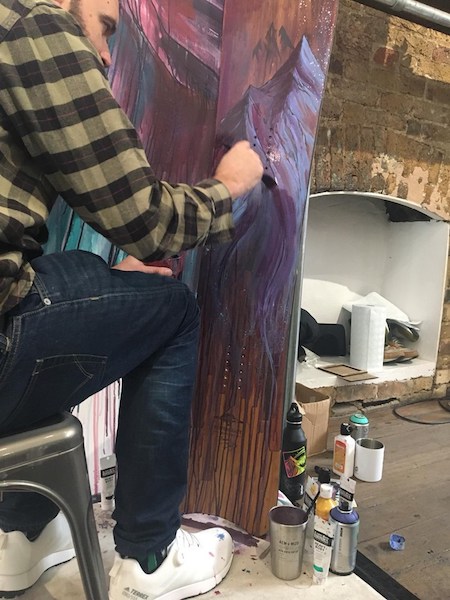 About The Wave Project
The Wave Project is an award-winning UK charity that helps vulnerable children and young people improve their health and well-being through a combination of surfing and mentoring. During 2016 our 300 volunteers helped to transform the lives of over 640 vulnerable children and young people.