Austrian Market Insight June/July 2018
According to WIFO (economic research institute), the Austrian economy expanded by 0.8% in the first quarter of 2018 compared to the previous quarter and was thus as strong as in the last year. In addition to a buoyant domestic economy, foreign trade, stimulated by a dynamic global economy, is supporting growth. The IMF (International Monetary Fund) forecasts for Austria's economy are also more optimistic than at the end of 2017: Gross domestic product (GDP) is expected to grow by 2.6 % in real terms in 2018. By Barbara Mayer.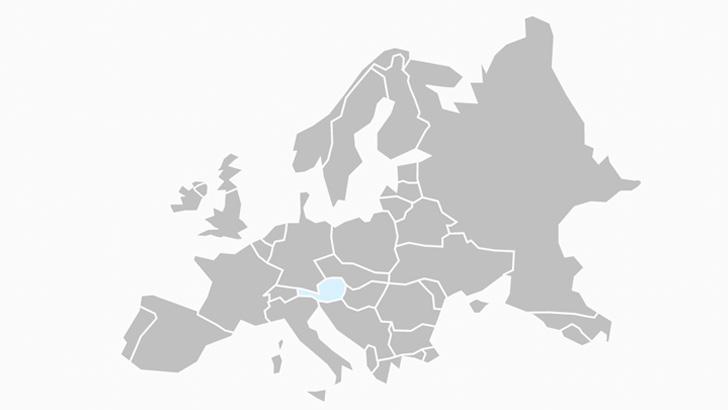 Nini from Skateshop Hammerschmid in Gmunden is similarly positive: "The season's start has been is really great! The weather is a real boost, of course." Skateboards are particularly popular at the moment, with the trend "towards wider skateboard decks. Maybe 8.4 or 8.5 will be the new standard? December to March, finger skateboards and their ramps were in great demand." Bikinis sell great in Skateshop Hammerschmid thanks to the well-stocked ladies' department, as well as the long-running Vans Old Skool and more and more often slip on models from Vans, Emerica or Diamond. Lakai is strongly represented in the shop, and Amuse's French-influenced styles are well received by customers; according to Nini, they are perfect for the festival season.
In Vorarlberg, spring this year has unfortunately been a long time coming – according to Thomas from the Alton Premium Store in Feldkirch this year's season should be renamed "winter into summer" period. For this reason, the shop still has spring jackets and thin sweats in stock and hopes to make up for the drop with good sales in May, June and July. But, "our motivation, passion and humour are therefore not lost. :-)", Thomas reports. That's the right attitude!
Alton currently sells mainly caps, shirts, sunnies and gadgets from the surfing and lifestyle sector and "skate helmets are coming back into fashion. Outdoor products like Gore-Tex jackets from Burton are definitely great! Top brands like Makia, Volcom, Captain Fin and Vans as well as Electric are on fire."
Like last summer, the Alton Premium Store relied on surf, a team passion: "Accessories from FCS, Sexwax or Swox make every surf trip better. Besides, we offer our customers technical discussions about surfboards to determine and order the perfect board for them. This is really fun!"
Surfing will also be a favourite topic again in the Vienna area in 2018: Following last year's success with 180,000 visitors and 7,500 surf lessons booked, CityWave has been running in the Shopping City South again since May 19. The 1.40-metre high wave and the 800 square metre platform will be in daily operation until mid-September.
But there is another sector that is gaining more and more momentum in Austria: Outdoor. Thomas already recognised this trend a while ago – he will undoubtedly go to the OutDoor tradeshow this year. "Outdoor is very much in vogue, we have been following this topic for years, and the OutDoor tradeshow offers a fine mix of new styles and brands." Nini & Co. from Skateshop Hammerschmid will not visit the OutDoor show, but: "We have been running Patagonia since winter. Like us, our customers are enthusiastic about the brand's function, look and story. Despite the slightly higher prices, we sell Patagonia very well."
The guys and girls from Gmunden have planned another treat for the summer: "We're again doing a skateboard video contest this year. That was a big success last year." We love such shop events and are convinced that they have a positive effect on customer loyalty.