Italian Market Insight June/July 2018
Let's start off by looking at the formation of our government, where it finally seems that the right winged Lega with leader Matteo Salvini and the alternative party's leader Luigi di Maio have found an agreement to form a government. As no Prime Minister could be found from their own staff, a neutral PM will be nominated. And it looks like it will be Giuseppe Conte, a well-respected jurist that will become our new Prime Minister. It will be a tough ask for the new government with many European Union contracts that need to be negotiated, but there are many Italians who have faith in this new era, as the new coalition pledges to bring GDP growth and reduce taxes to kickstart the Italian economic engine. By Franz Hoeller.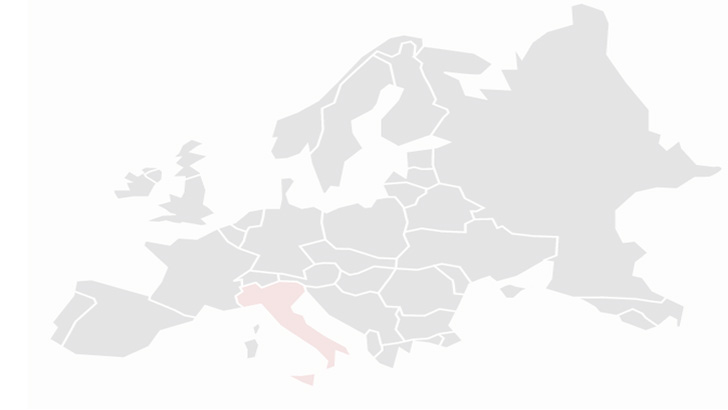 Boardsports business started slowly for spring 2018, which saw a lot of rain and many physical stores suffer from low turnover. This wasn't just the case for skate shops or surf stores but the bigger chain stores also reported slow sales during Q1 and the start of Q2. This being said, online stores also complained of slower numbers but the bigger online retailers seem to gain more and more market share as they offer a lot of product and give very good terms and customer assistance. When talking to retailers about online business they all agree – invest or pull out. Doing social media to attract customers to your stores is fine but if you want to sell online you have to invest in your online presence as much as you do in your physical store.
Matteo Borracci from The Shop in Riva del Garda says, "kids want an experience when they make a purchase so we need to organize events, demos, video premiers etc. to motivate kids to hang out at the store and buy stuff. Of course online is also important and we will open an online store soon but the contact with the kids is even more important," and because of this he´s planning a lot of events at his store this summer.
Italy's a very hype driven market right now when it comes to boardsports and if products from the skate, snow and surf world appear online and are worn by big influencers and Italian Hip Hop stars then sales go through the roof and every store benefits. This is also the reason why many Italian labels that have skate or snowboarding backgrounds are now collaborating with these big names and producing collab products, for example Iuter with Fabri Fibra. Skateboarding clothing is still in big demand with brands such as Stussy, Thrasher, Huf or Italian streetwear labels like Doomsday, Octopus, Pas de Mer. But growth in clothing doesn't go hand in hand with hardgoods as even though many kids dress like they skate, the truth is they've never set foot on a deck in their lives. Boardsports apparel is combined with the latest shoes from Nike or Adidas, but endemic skateshoe brands are still suffering and are only sold to real skateboarders – great for the image but bad for selling large quantities.
Hardgoods sales are stable with even decent growth in some areas, which is a good sign but it doesn't come without investment. Skate teachers create very good momentum as they bring new kids to skating, but Alex Berger from F-tech (skate park builders) says city councils need to chip in and create public skate parks. Hardgoods are still very price sensitive and with boards, US brands need to adapt to European pricing because kids don't want to shell out extra dough just to pay to ride their fave pro's board. Marco Minioia from Minoia stores in Brescia says these brands need to instead adapt pricing or put more bang in the deck for the user's buck.
Surf business in general goes ok, where hardgoods and technical gear are now top performers with the surf apparel market currently in crisis. Fingers crossed for a great summer of weather and waves.