RaD's Archives To Be Turned Into Book Format
RaD (Read and Destroy), one of the first publications to document and follow skateboarding lifestyle in Britain, have launched a Kickstarter campaign to turn their archives into a vibrant record of skateboarding in book form, including photography from editor and founder, Tim Leighton Boyce, along with Tony 'Dobie' Campbell, 'Mad' Mike John, Paul Sunman, Vernon Adams (AKA Jay Podesta), Wig Worland and Skin Phillips.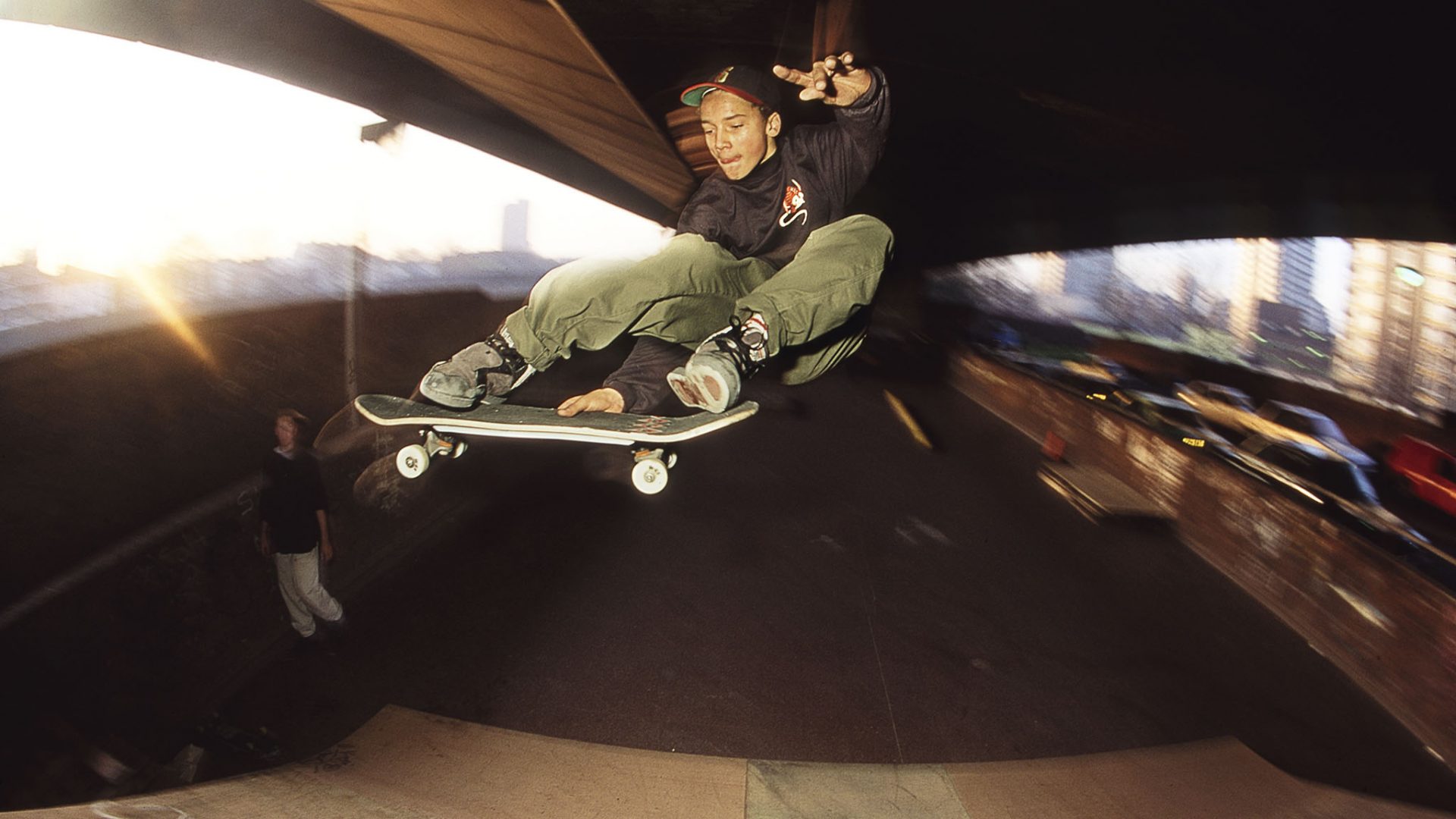 Press Release: The READ and DESTROY archive. A book of the magazine.

If you've ever wondered how skateboarding came to be the major cultural force that it is now; how it evolved from a 'kids' pastime to a global lifestyle, then you should be looking at the RaD magazine retrospective book currently fundraising on Kickstarter.
RaD (Read and Destroy) magazine was a highly influential British magazine that covered skateboarding in all its facets from 1987–1995. Quirky, irreverent and non-conformist, this publication acted as an important conduit for a generation of British youth hooked on skateboarding and its creative, free-flowing attitude. In the words of its original editor and chief photographer Tim Leighton-Boyce "it [skateboarding] was the antithesis of the the green playing fields of England".
Leighton-Boyce had been photographing skateboarding more-or-less since it had arrived in the UK in 1976. Attracted by the utterly new, energetic and free use of the built environment, skateboarding proved an irresistible subject to point the lens at. Forward ten years and his commitment to photographing and promoting skateboarding finally found a voice in RaD magazine.
Tim focused not just on the peak action photography that was so important to skateboard fans and an integral part of any skateboard publication, but also the bigger picture of a burgeoning culture. RaD included a vibrant mix of video reviews, news, event reporting, trick tips, cultural info, skate 'fashion' and a good deal of knowing artiness "spot the Nicholas Roeg references; they're everywhere" (TLB).
To the mainstream, until relatively recently, skateboarding has been a largely ignored subculture. It has chosen instead to define its own parameters, art movements, design heroes and fashion trends. The RaD retrospective book aims to throw a light on this vibrant and little-understood aspect of youth culture, displaying a host of images featuring a peculiarly British take on this once very American or more specifically Californian youth cult. It will be a unique opportunity to visit a version of the 1980s and 90s not usually represented in photographic essays featuring that period.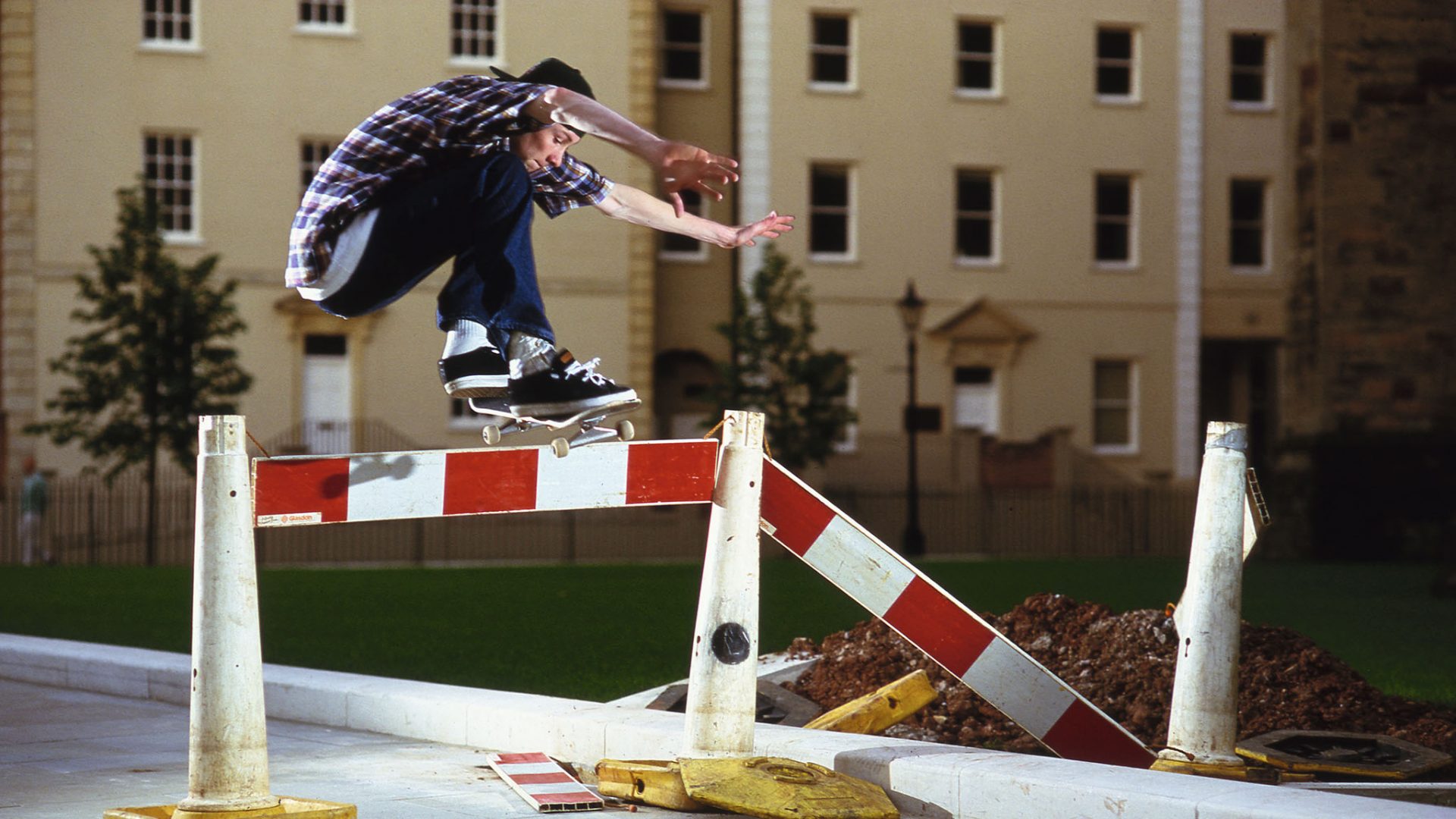 The book follows the evolution of skateboarding from the so-called 'dark times' of the late 1970s. Long hair and surfing influenced clothing give way to more specific, designed-for-skateboarding, protective clothing. The hard-to-buy pads, helmets and shoes of the early 1980s evolve as the tricks and manoeuvres become more radical and physically demanding. The 'sport' aesthetic is enriched with a strong DIY punk influence and screen printed fabrics in dynamic patterns eventually take centre stage. A unique mash-up of bike, surf and skate labels takes the scene by storm. The eventual reaction to this by a new generation of skaters is an altogether cooler and more urban feel, dispensing with the protective clothing and loud garb that had defined the 1980s. The skate influenced clothing brands explode in the early 90s and have a huge impact on more mainstream youth culture.
The Read and Destroy archive has until July 30 to raise the funds to publish this extensive overview of British skateboarding as covered by RaD magazine. Help the Read and Destroy archive commit to paper, for future generations, this amazing photographic record of an influential period in the life of the powerful cultural force that is skateboarding.
www.kickstarter.com/projects/322122905/rad-the-book-of-the-magazine
www.read-and-destroy-archive.com