London Surf / Film Festival Returns For 8th Edition In Association With Reef
On October 10–19, 2018 Reef will return as headline sponsors for the eighth annual London Surf / Film Festival. The festival invites film makers to submit their videos exploring all aspects of surfing and surf culture, with the best selected and shown at the festival. 
Press Release: London Surf / Film Festival is delighted to announce Reef as returning headline sponsors for the 8th edition of the festival. Hosted 10 – 19th October 2018, London Surf / Film Festival is internationally renowned as a celebration of the cream of surf culture, bringing to the UK the very best features from across the globe.
"We're delighted to be continuing our relationship with Reef as our headline partners," says Demi Taylor, London Surf / Film Festival Director. "Reef supports some of the most creative corners of the waveriding community, so we're delighted to be working with them for the 6th year running, helping to bring this celebration of surf culture to the UK."
Filmmakers are now invited to submit their films exploring all aspects and angles of surfing and surf culture for consideration for this year's festival programme. Feature and short deadline is 17th August, Shorties deadline is 31st August.
Selected films will be premiered in a showcase of the very best in British and International surfing. "We've worked with the most exciting established and emerging surf filmmakers since we founded the festival back in 2011," says Demi Taylor. "Last year we were delighted to host some of the most relevant names in the surfing world from big wave mavericks Albee Layer and Torrey Meister, chargers including the likes of Chippa Wilson, Balaram Stack, Dion Agius, surf creatives from LeeAnn Curren to Keep Acero and award winning filmmakers including Dan Norkunas, Kai Neville, Peter Hamblin, Gabriel Novis, Andrew Kaineder, Matt Crocker, James Dean and Claudia Lederer. This year we are super excited at the weight and variety in the pipeline and always, we'll be championing those projects that shine a fresh light on our culture, through exceptional narrative, surfing or cinematography."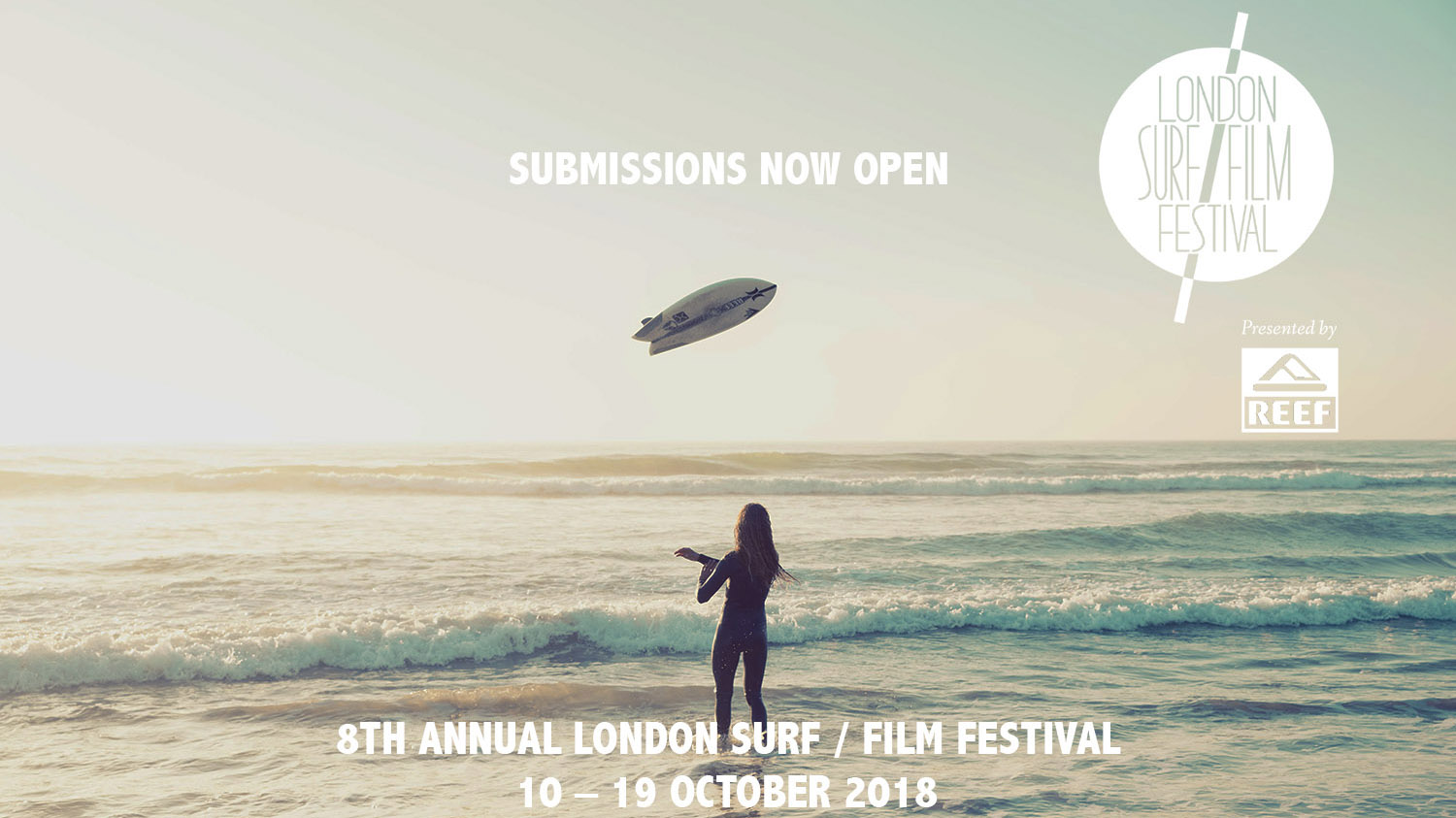 Films will be considered by the panel comprised of industry experts for awards including: Best Film, Best Documentary, Best Cinematography, Best British Film, Shortie of the year and Viewer's Choice, as voted for by the knowledgeable London Surf / Film Festival audience.
Alongside the premieres hosted at the iconic Regent Street Cinema, the London Surf / Film Festival will be curating a packed programme of exciting happenings around the festival from the realms of music, art, culture and more including the ever popular 'Audiences With'. These sessions with contemporary surfing's most relevant filmmakers exciting and waveriders are in turn insightful and entertaining but always inspiring, allowing the audience to get closer to the action and under the skin of the legends of surf and screen.
London Surf / Film Festival is an Approaching Lines production.
For more information about the festival please head to: londonsurffilmfestival.com