Welcome to San Sebastian With Iara Dominguez
Iara Dominguez, 17 year old Billabong rider, based out of Hossegor and training for her first year in the Pro Junior Tour in Europe, gives us an insight into her every day in San Sebastian.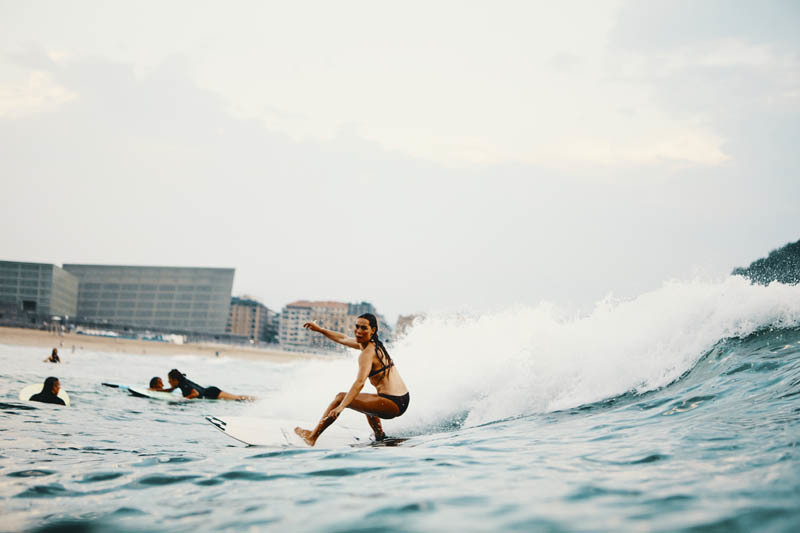 Press Release: HOSSEGOR, France (Monday, Aug. 6, 2018) – Welcome to San Sebastian. Very few coast lines in Europe can offer what the inspiring Basque city holds for you : a decent surf break surrounded by one of the surf world's most exciting cities with world-famous tapas bars and unbeatable cutlure mixing centuries of history-rich evolution and modern art & venues. When you think of San Sebastian, a.k.a Donostia in Basque, try to imagine how your typical summer day would end…
You've just had a fun surf at Playa Gros sharing waves with a balanced mix of retro-style loggers and high-performance U-16 kids ; you are walking passed 19th century beach front buildings towards the old town… En route to grabbing a deserved glass of red wine, just make sure you pass by legendary surf shop PUKAS and its friendly staff. Before heading to the next bay of la Concha and its breath-taking view over clear blue waters to enjoy a unique sunset…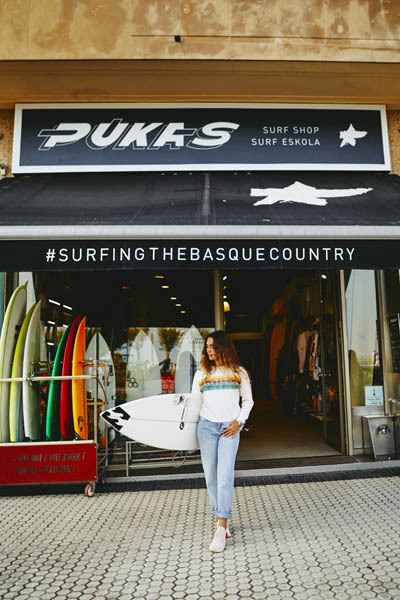 'Welcome to San Sebastian' takes us through town on a typical summer day, with local 17-year-old Billabong team rider Iara Dominguez, Junior pro contender and talented snowboarder… From her favorite surf store to a local Basque tour competition and free surf, night bike rides & tapas, Iara reminds us all why our beloved surf culture can only thank San Sebastian for welcoming us, season-in season-out…
Only a surfer knows the feeling, but everyone is welcome to San Sebastian, Basque Country.
FULL POST- https://eu.billabong.com/mens/blog/post/welcome-to-san-sebastian-feat-iara-dominguez
More about Iara at https://www.instagram.com/iaradominguez/