cOLLAPSe Skateboarding Celebrate 7th Anniversary In Hossegor
Last week cOLLAPSe skateboards celebrated their 7th anniversary with an eighties inspired skate competition at Hiossegor Casino, pulling out the best outfits they could find and a plethora of skate features including sloppy curbs, launch ramps, wall rides, a fire hydrant and a picnic table, check out the video below. 
cOLLAPSe skateboards celebrated its 7th anniversary last Saturday at Hossegor's Casino, the party was under the sign of the 'eighties', the custom made park featured slappy curbs, launch ramp, wallrides, fire hydrant, picnic table…of course, riders and crowd were expected to make their best 1987 impression, and some of them really played the game !
The whole cOLLAPSe team was on location, George Poole, Matt Débauché, Hugo Westrelin, Gaëtan Ducellier and Romain Covolan, but also Vincent Milou, Lucas Puig, Joseph Garbaccio, Vincent Coupeau, Pepe Tirelli, Mickael Germond, Bastien Marlin just to name a few, more than 50 riders torn the place into pieces !
The high vibes all day, the crazy oufits, the spot, the early grab nbd's (??), the distances ridden on the wall, the destroyed picnic table, and the concert of This Will Destroy Your Ears as the icing on the cake all contributed to make this edition one for the books !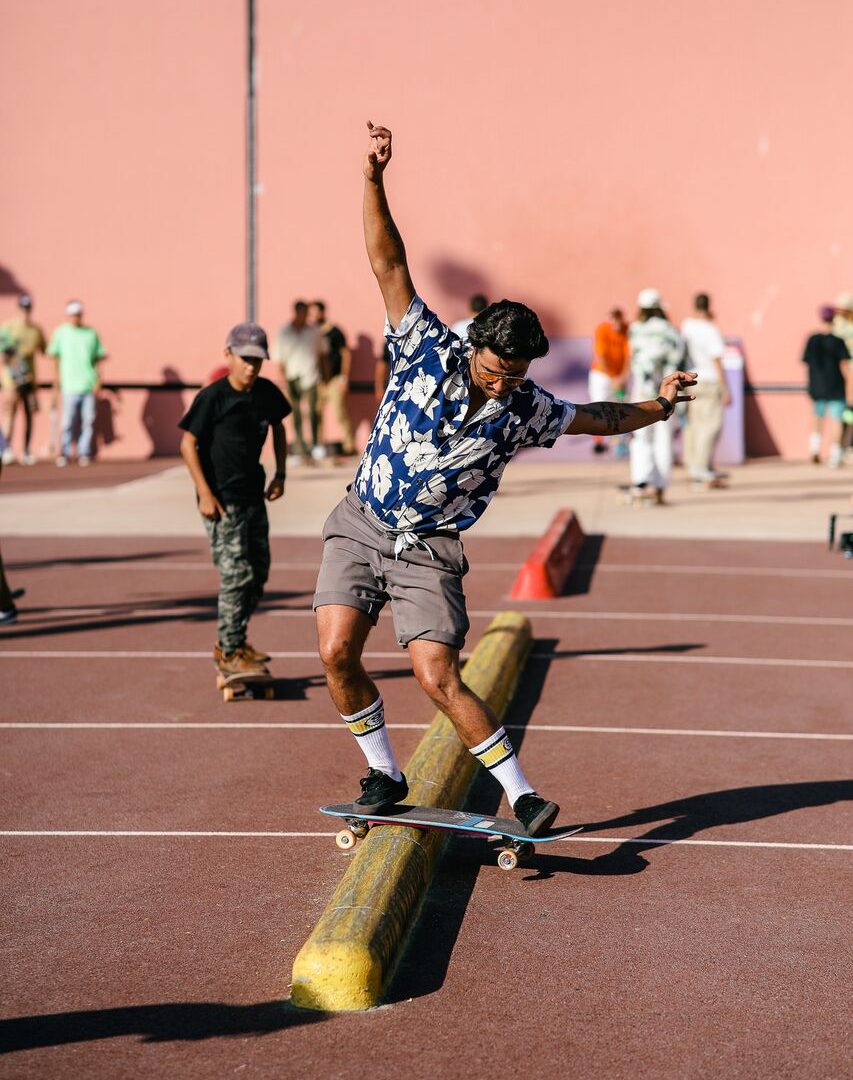 Massive shoutout to our sponsors: Globe, RVCA, Buzzz skateshop, Hapchot beer, Nixon, Hall04 skateparks, Graw Jump, Coloriage, Savate Skate Socks, Film Trucks and Thanks Skateboarding Mag, as well as the city of Hossegor, the casino and the pelota club, and the Spot Beach Food foodtruck.
Also huge thanks to all the people who helped making this event a success, you know who you are!
Results:
Nixon Picnic Table Best Trick: Matt Débauché (bs nbs fakie & bs flip) – 250€
Graw Jump Fire Hydrant Best Trick: Joseph Garbaccio (biggerspin flip) – 250€
Buzzz Skateshop Best Slappy Line: Vincent Milou – 250€
RVCA Launch Ramp Best Early Grab: Mickael Germond – 250€
Globe Highest Wallride: George Poole (3m50) – 250€
Globe Longest Wallride: George Poole (5m05) – 250€
Hall04 Best 80's Outfit: Louis Poole – 100€
cOLLAPSe Rider of the Day: Vincent Milou – 250€