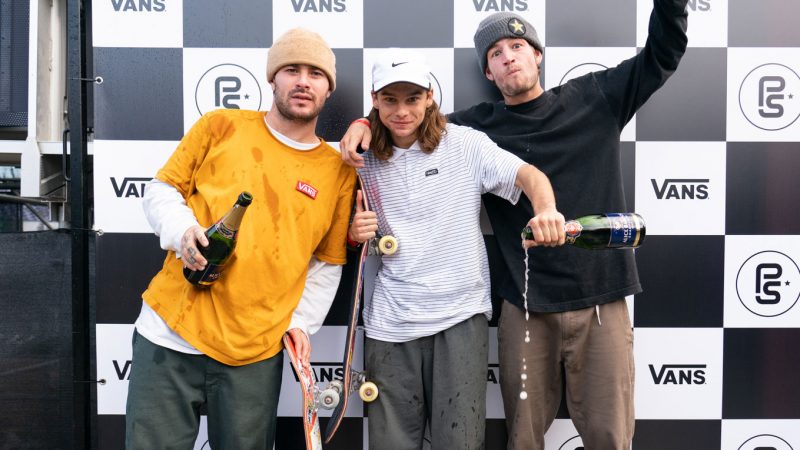 The Vans Park Series Pro Tour 2018 Finals, Malmö Recap
The Vans Park Series Pro Tour took place on September 8, 2018. It was a close event with the final run becoming the decider as Oskar Rozenber Hallberg from Sweden jumped from last to place to first, while Clay Kreiner took second followed by Pedro Barros in third. Jordyn Barratt took her first ever Pro Tour victory for the ladies with Kisa Nakamura in second and Brighton Zeuner in third.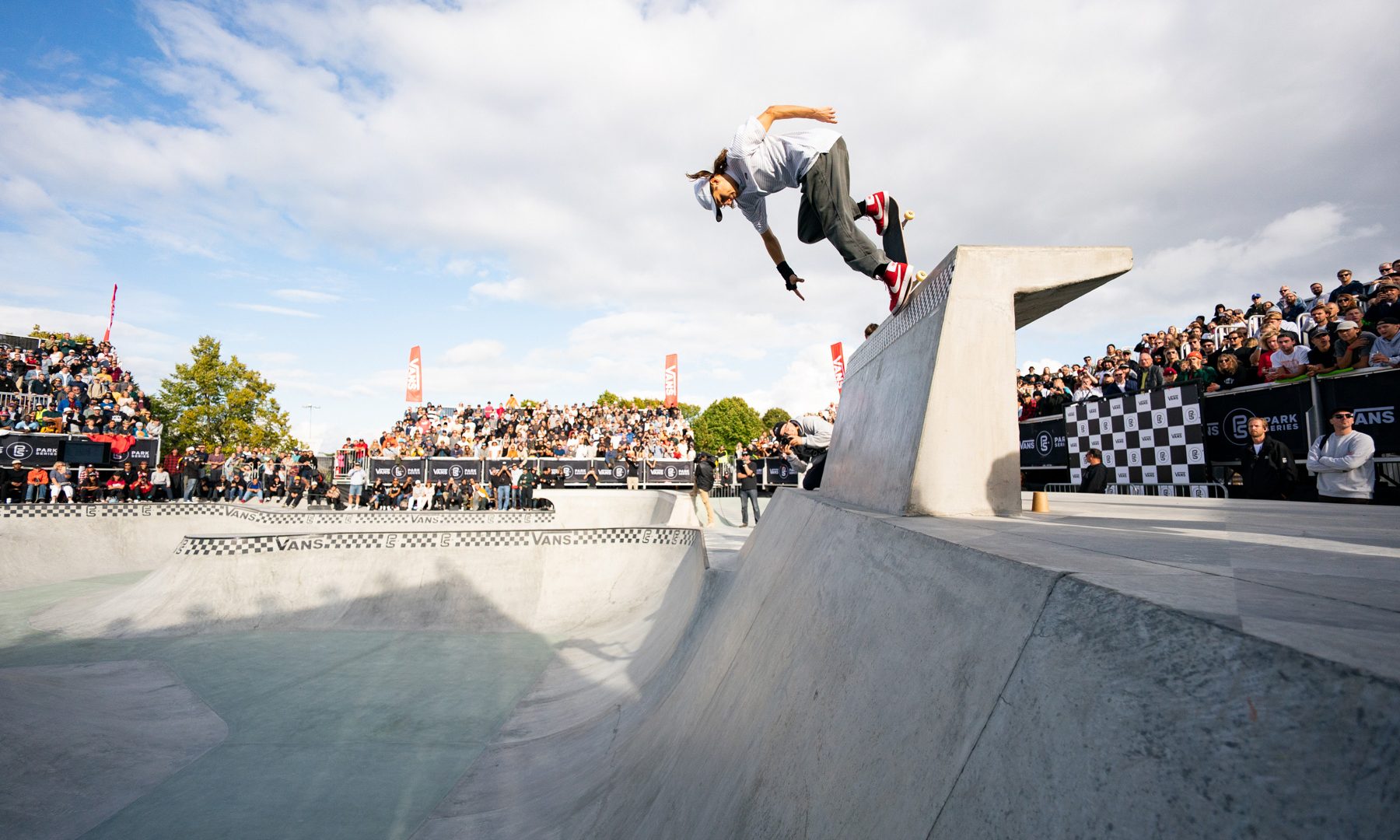 Press Release: Malmö, SWEDEN (September 8, 2018) – The finale of the 2018 Vans Park Series Pro Tour in Malmö, Sweden capped off with a dramatic ending, coming down to the final run of the day to declare Oskar Rozenberg Hallberg (SWE) as the Men's event winner. Rising up from last place to first, Hallberg's spontaneous creativity shocked the field, as he landed a series of difficult tricks, including a mind-blowing kickflip over the center piece to stake his claim in front of his hometown. Hallberg achieves his first-ever Pro Tour event victory at Kroksbäck Skatepark, representing his home turf with pride and joy.
Humble as ever, Hallberg remarks on his final winning run, "I got lucky. I'm just so happy. This is insane. Everyone I know is watching, and somehow, I made it. I'm so thankful everyone had my back. This is incredible. Thank you."
In 2nd place, tour challenger Clay Kreiner (USA) brought the heat for his first VPS podium appearance, launching huge 540s in every run, and clinching on to the highest score of the day until Hallberg swooped in at the 11th hour. Kreiner's 2nd place finish secures his invite to the VPS World Championships. Pedro Barros (BRA) skated with power and precision to earn 3rd place.
VPS Select Pro and seasoned veteran of the tour, Jordyn Barratt (USA) also celebrates her first-ever Pro Tour event victory, attacking the Kroksbäck Skatepark with speed and power. Today's win is especially significant for the Hawaiian native, as she's overcome several injuries this year to finally earn 1st place on the VPS podium today.
"This is so rewarding. I've wanted to win the Vans Park Series ever since it started," winner Jordyn Barratt said. "After this, I'm even more motivated and really looking forward to China. The stakes are high and I want to keep doing better and better."
Kisa Nakamura (JPN) maintains her podium streak, finding her flow early on, mixing technical lines throughout the course to finish in 2ndplace. And sneaking her way into 3rd place to bump Sakura Yosozumi (JPN) out of the running, former world champ Brighton Zeuner (USA)re-emerged after a rough start, landing a complete final run with a variety of tricks.
The 2018 Vans Park Series World Championships will take place on October 27 in China, hosting the series elite Select Pros, VPS Continental Champions and top-ranking tour challengers at the final stop of the season to crown the new 2018 park terrain skateboarding world champions.Visit www.vansparkseries.com for event details, tour highlights, confirmed riders and more.
RESULTS
2018 VPS Men's Pro Tour, Sweden Finals
Oskar Rozenberg Hallberg (SWE)
Clay Kreiner (USA)
Pedro Barros (BRA)
2018 Women's Pro Tour, Sweden Finals

Jordyn Barratt (USA)
Kisa Nakamura (JPN)
Brighton Zeuner (USA)2018 Men's Europa Continental Championship 
Simon Karlsson (SWE)
2. Herman Moller (SWE)
3. Sam Beckett (GBR)
2018 Women's Europa Continental Championship
Amelia Brodka (POL)
Lilly Stoephasius (GER)
Shani Bru (FRA)
In its third consecutive year featured on the Vans Park Series Pro tour, the custom VPS-certified Kroksbäck Skatepark's exemplary design continues to inspire the top-ranking pros and challengers to be fast and creative, with judges focusing on speed, flow and amplitude throughout the course. With a plethora of hips, grinds, walls, a huge center island, and a monster bank, Vans Park Series salutes yet another incredible show of park terrain skating for fans across the globe. Watch the VPS Malmö replay at www.vansparkseries.com.