SIGB On Snow Ski Test Adds Snowboarding For 2019
This year's annual SIGB on-snow ski test is due to return to Pila, Italy and will take place from February 25-1 March, 2019. This years test will see the introduction of a snowboard test in response to requests from retailers and suppliers.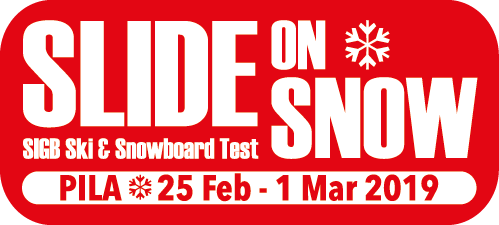 Since 2001 the SIGB has organised an annual on-snow ski test, open to UK retailers and media. It has an outstanding reputation with those who attend.
This annual Test has become a vital part of the buying process for attending retailers as well as providing valuable feedback for staff training and shop marketing activity. For the magazines it is an integral part of their equipment reviews, often running over several issues in the following winter. In 2018 the Test was attended by 25 retail organisations, 5 media titles and 22 ski brands.
Occasionally brands that supply both skis and snowboards have brought both to the Test but, in the main, snowboard testing has been supported by the SIGB in other ways.
For the 2019 Test, the SIGB has decided to include snowboards, in response to requests from retailers and suppliers who believe that a UK on-snow test within the buying period would be a great benefit.
So, the 2019 Test will be in Pila (ITA) a snow sure, accessible and good value venue which last hosted the Test in 2006. It offers excellent terrain, good off piste, a full fun park and great value for money.
The Test is also the perfect opportunity for networking and discussing the wider aspects of the UK snowsport industry.