Wave Pool Mag, A Surfer's Resource To Navigate The Growing World Of Wave Pools
Wave Pool Mag has been launched by surf industry media vet, Bryan Dickerson, formerly of Surfers Village. With an estimated growth of 20+ surf specific wave pools to open in the next two years, Wave Pool Mag aim to cover everything from breaking news, reviews, guides and investigative articles. The mag's strapline is "For your curiosity and stoke."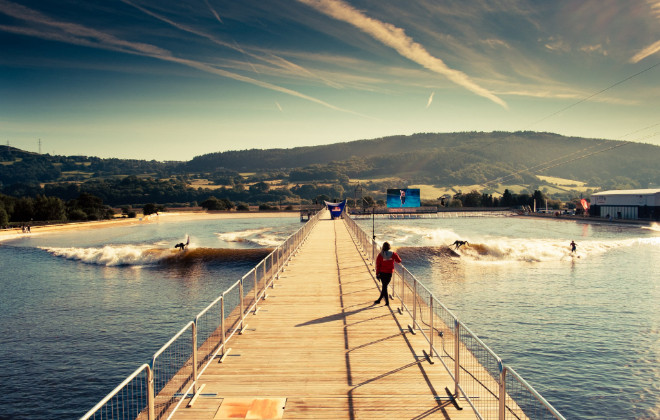 San Francisco, California/Pays Basque France, November 28, 2018 – WavePoolMag officially launches this week at wavepoolmag.com and across all major social media platforms.
In the next decade the industry will see a dramatic increase in unsalted surfers, with an estimated 20+ surf-specific wave pools scheduled to open in the next two years. WavePoolMag (WPM) sources content for this new surf-consumer segment.
WavePoolMag features in-depth and investigative articles, breaking news, reviews, guides, and visual media – including the WPM TV channel.
WPM hosts the interactive WPMSurf Planner, the world's most comprehensive guide to the planet's open and anticipated wave pools.
"'For your curiosity and stoke' is the site's motto," said Publisher Bryan Dickerson. "With new technologies, wave pool-focused culture and travel, and contests like the Stab High Waco event, the time is right to explore this frontier."
WavePoolMag partnered with San Francisco firm Lindsey Creative to create this resource-rich and user-friendly space.
WPM is an open platform to contributors. Posts include Boardroom Show CEO Scott Bass and Encyclopedia of Surfing creator Matt Warshaw writing of their pool experiences, and Surf Snowdonia's Jo Dennison sharing her obsession with board-sizing specific to wave pool surfing.
"At WavePoolMag we strive to deliver all available information related to wave pool surfing, as well as the products, benefits and lifestyle news associated with the growing wave pool culture," says publisher Bryan Dickerson. "I'll be working within the surf industry alongside global brand representatives to bring product information and wave pool news front and center to this growing demographic."
WavePoolMag can be found on the web at WavePoolMag.com, on Twitter and Facebook at @WavePoolMag and on Instagram at @WavePoolMagazine. Subscribe to the WPM newsletter.