Daniel Surf LTD To Be NSP UK Distributor
NSP produce some of the best SUP race boards which have won prestigious titles in stand-up paddling and they have now teamed up with Daniel Surf LTD who hold over 40 years of experience in the surf industry to become their UK distributors.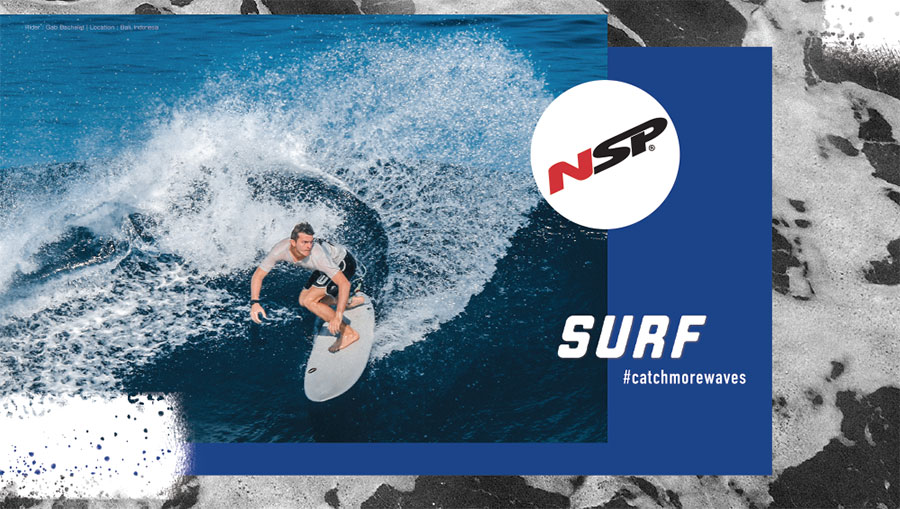 "NSP stands for "New Surf Project". Established in 2001, NSP stood at the vanguard of modern surfboard technology, producing light, affordable and ding-resistant surfboards." – NSP Founder Bruce "Buzz" Hansen, Hawaii
Originally, Bruce set out to create a light, highly durable surfboard at a very competitive price point. By introducing a new epoxy manufacturing technology, NSP revolutionized the industry for recreational surfers. With quality products becoming accessible, intermediate and entry-level surfers were no longer restricted to underperforming foam boards.
Today NSP is one of the world's largest brands in recreational surfing, building eco-friendly, high-performing and extremely durable boards that last longer. NSP offers better value to its customers and a higher return on investments for surf schools and rental operators.
In addition to the surf line-up, NSP produces some of the fastest SUP race boards on the planet, used by a team of world-class athletes. Since their first race board in 2013, NSP has won some of the most prestigious titles in stand-up paddling and continues to rack up titles.
Daniel Surf has over 40 years of industry experience and is responsible for the distribution of a host of brands that includes XCEL Wetsuits Europe, Ocean & Earth, Futures Fins, Sticky Bumps, Science Bodyboard, Lost, Channel Islands and Pukas surfboards.
"We are extremely excited to be working with NSP as the brand has great potential and fits well within our business as a distributor of high-quality surf and sup products. New Surf Project is one of the market leaders in the design, development and manufacture of new technologies in both surf and sup " -Daniel Surf director Matt Daniel.