French Market Insight December 2018
Economically speaking, 2018 was a pretty good year overall with general unemployment down and growth close to 2%. The French economy seemed to be in good shape in the spring of 2018, despite seeing a slowdown compared to the previous year. 2017 saw even more dynamic growth than expected, reaching a level not seen for 10 years with an evaluation of +2.3%. You would have to go back to 2007, before the crisis, to find a higher rate of growth at +2.4%. However, France suffered a slowdown in growth in the second quarter as consumption was weakened by the increase in oil prices and taxation. Indeed, apart from the few hours of jubilation straight afterwards, Les Bleus' victory in the 2018 Football World Cup could not deliver on the hopes for sustainable euphoria throughout the country. It was the underlying factors of unemployment and inflation that most affected morale in France, and not the outcome of sporting events as some might have thought. By Benoit Brecq.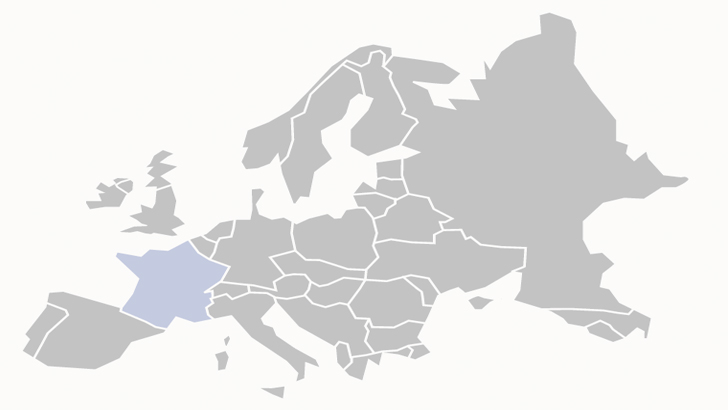 When it comes to our industry, and in particular sales and shop visits, 2018 was pretty good, surfing on the positivity of the politico-economic climate in France and Europe.
Ski resorts saw quite an exceptional amount of snowfall in 2017-2018 winter and the season was a success in terms of customer numbers in shops as well as in sales. Equipment sales seem to have worked well and in a widespread manner. In board sales, it was mostly the all mountain segment that came out smelling of roses. The splitboard segment also stood out and, even though it remains niche, more and more people are seeking freedom away from the pistes. Surf-style freeride snowboards cut quite short or with swallowtails also worked pretty well. As for other snowboard hardware, boots and bindings also enjoyed good rates of sale, however more and more people are coming to try boots on in shops before leaving with the information they need to go and find the best price online. Another product category that did well this winter was goggles: all retailers had really good rates of sale in this department. In clothing, logically it was the technical garments, namely pants and jackets that customers were mostly looking for in shops.
The winter was pretty calm and rainy on the coast but the Atlantic did see fickle, windy weather as well. Neoprene came out pretty late in the season because of this. As for equipment, it would seem like the general public segment is taking more and more space, even in winter. This just shows that there are more and more surfers, with notable sales in everything around inflatable SUPs and beginner and improver surfboards.
Overall, weather conditions were quite favourable for shops that are aimed at winter, despite competition from the internet becoming more and more fierce. But we are still far from the figures of a few years ago, even with the good snow conditions. Shops are putting emphasis on service to set themselves apart from websites: repairs, rentals and demos, as well as good advice are the keys to differentiating yourself.
In the spring, May's exceptional calendar largely contributed to family holidays in France. Naturally the urban shops suffered from a visitation deficit because of weekend trips away and locals' holidays, while shops on the coast really felt the increase in turnout due to the long weekends in May. Like every year, the season really kicked off around Easter when we saw a lot of people in the coastal shops, with a large percentage of foreigners to boot. Despite the dicey weather, the long weekends in May were quite beneficial to these shops in terms of attendance and turnover. In the more urban shops it wasn't so much the vacation calendar or bank holidays favouring sales as the nice weather, which could not always be counted on this year.
As for sales, the weather wasn't perfect for launching spring clothing collections. It was mostly neoprene enjoying the sales in spring, with the fashion aspect really taking its place this year. Today's customers are looking for a stylish, coordinated look. This is a trend that really seems to be taking off. In surfboards, progressive boards seem to be popular: Hybrids, Fish and Twins have been the most sought-after boards in shops. Another trend that has been confirmed in surfboards is for foamies. The trend has been pretty well established in the USA and Australia for a few years now, and the foamie is starting to takes its place here in France too. This is a reality of the 2018 season.
On the streets, the surfskate phenomenon continues to swell. This trend that began last year strengthened in 2018. Surfers without waves are constantly looking for the feeling of gliding, and despite the difficult conditions, the surfskate is the answer they've been searching for. It's a craze product that has seen real rates of sale in shops. On the other hand, street skating has taken the lion's share in 2018. Infrastructures (parks etc) are being renovated and expanded and this contributes to a renewed interest in the activity.
After an exceptionally wild and rainy winter and a non-existent spring (meteorologically speaking), the 2018 summer was actually really sunny. It was an amazing summer with great weather all over France. Even still, July was quite a weird month, with hardly anyone in the shops yet decent, if not good turnover for the season. People had great snowboarding conditions this year, so perhaps they'd used-up their holidays over the winter. People tended to wait until the very last minute before going away and, with the good weather everywhere, some people decided just to stay at home. The weather wasn't all great news for street. It was almost too hot to skate, so it was a pretty quiet summer in the shops, with sales down for the period, especially considering the heat wave.
With the superb victory of the French football team at the 2018 World Cup, we expected a positive impact in shops. But it seems that the Russian Championships did nothing to benefit retailers. This sporting event didn't exactly encourage people to go on holiday or have weekends away. They preferred to watch the games with their friends, and some of them definitely delayed the start of their trips. With kick-offs in the middle of the day, the matches weren't timed well for people to go to the shops either. Even though France won, with the World Cup being held abroad, it was nothing like in 2016 when we were hosts and attracted extra tourists to France.
When it comes to the most sought-after products in shops, it appears that the good weather did have some positive effect on clothing sales – notably summery products like baseball caps, shorts, boardshorts and bikinis.
In the technical section, foam boards and progressive boards were popular finds for customers. But it does seem that participants have improved, so were looking more for big fish boards. SUP, and especially inflatable ones that make up around 90% of shop sales, have continued to work well this summer.
Overall, 2018 was a pretty good vintage for the boardsports world, with the confirmation of some trends and the appearance of others. As I write these lines, it's still too early to foresee any promise from the 2018-2019 winter season, so all that remains is to hope the weather is as beneficial as last year so that the winter to come is as good as the previous one. Watch this space…