French Boardsports Market Insight January 2019
The end of 2018 was strongly marked by the "Gilets Jaunes" movement, which had an impact on the economy and on consumption in France. The Economy Minister, Bruno Le Maire, estimates that the consequences of the movement were 0.1 point of GDP in the fourth quarter of 2018 while Banque de France valued it at 0.2 points. This movement hit at a critical period in terms of consumption at the end of year festivities and a chunk of this is probably not recoverable, especially when it comes to tourist spending. The majority should be recovered in 2019 over the course of the next two months through two channels: a part of consumption will be delayed and another will be substituted from traditional commerce to electronic commerce. Meanwhile, household confidence is in free-fall. Last November this had returned to the same level as the start of 2015, with the French regarding their buying power at its lowest in four years. Bit by bit, the French economy is slowing down and finding its cruising speed, i.e. pretty slow. To combat the drop in household investment, France, much like most of her European neighbours, has opted for budget support. We're not sure that this economic policy works during periods of slowdown if it's mostly structural. If the forecasts from Insee are confirmed for the first half of the year, and if in the second GDP grows by 0.4% per quarter, growth in 2019 will be just 1.3%. By Benoit Brecq.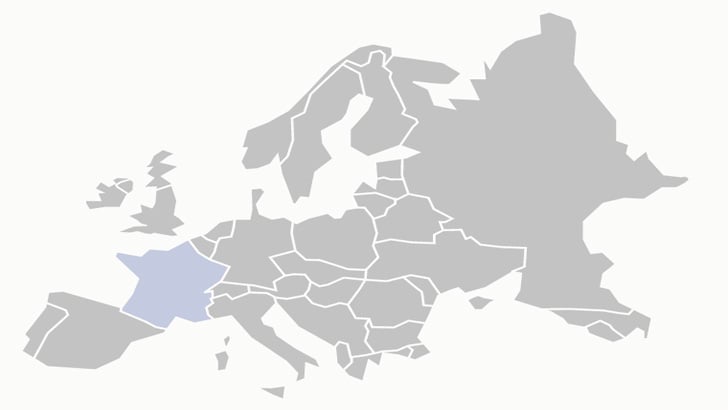 So how did the end of this year 2018 go for our Retailers? Did the social and economic climate have an impact on traditionally good end-of-year sales in shops? For most of the shops interviewed, the months of October and November were pretty decent. Everyone agrees that the month of December was pretty much down compared to last year. At Reves D'Isles on the Ile de Ré, Marina declared a pretty quiet Christmas period. She explains: "We weren't directly affected by the social movements here on the island, which saw good tourist numbers during the festive period but spending was more focussed on accommodation and restaurant commerce than on leisure commerce." It was a similar scenario at her neighbour Cocoa Gliss on Ile d'Oléron where Frédéric adds. "we can see an increase in sales in November compared to the previous one, undoubtedly linked to the Black Friday effect which is growing bigger each year but unfortunately we were down in December." He goes on to say: "This year it was the 'Gilets Jaunes' as well as the holidays coming really late for our coastal shops with just 3 days of tourists before the 24th of December."
The same was felt in Hossegor at Picture Store. Stéphane told us: "Despite the great wave conditions, the month of December was pretty average in terms of visits and sales in the shop." For the urban shops and most notably in Paris like at Au Spot, it seems like the social movements and the protests had a real impact on sales and customer numbers in shops. Christian says: "the month of December wasn't very good compared to previous years while October and November were pretty good", he adds: "The Gilets Jaunes protests every Saturday in Paris had a big impact on numbers and sales in our shop, which were pretty poor for this time of year. However, it seems as though customers opted for online purchases because we noticed a significant increase in online sales compared to those made in the shop." On the Mediterranean coast, at Aloha in Six Fours, the same thing happened, with figures for December down, Julien tells us: "Despite a little surge for the Christmas holiday, December was pretty quiet. The lack of waves and wind combined with the social climate didn't exactly help sales in shop." In the resorts it was a little bit different and in 2 Alpes especially at Picture Store, previously One Love where Stéphane says: "It was really good weather and even though the snow was quite old, the snow park was firing and the shop saw high affluence at Christmas and New Year." The same goes for Chamonix and Zero G where Martin confirms: "The sun was out at the end of year period and even though the snow wasn't as fresh and deep as last year, visitation numbers and sales were pretty good and in line with last year." While the results were pretty positive in the Alps, in the Pyrenees the lack of snow at the end of 2018 wasn't good for the shops. Stéphane from Picture Store confirms this from his Hossegor shop where his clientele hesitated to kit themselves out because of the lack of snow accumulation across the whole Pyrenean range.
As for equipment, for coastal shops it was logically neoprene products that had high success rates at the end of the year. According to the shops we asked, there wasn't any particular difference between the brands. To this you can add all the other neoprene accessories like gloves, booties and cagoules, which surfers tend to renew more often and with participant numbers growing each year, this segment of products tends to be expanding. The surfboard segment has also enjoyed considerable sales at the end of this year and in all the different price categories. The good wave conditions and increase in winter participants year after year are undoubtedly the main explanations for this. The brands most mentioned are Channel Island, Lost, Venon and Torq. At Au Spot in Paris, however, there was a slowdown in sales of Stand Up Paddles for Christophe: "People are already mostly set up and don't need to renew their equipment. For the clothing section, while the weather wasn't very cold, the seasonal pieces sold quite well: jumpers, sweats, jackets and beanies took the lion's share. All warm cotton garments, not necessarily for the deep cold, given the mild temperatures for the season. The brands that seemed to stand out in shops were most notably: Carrhart, Vissla, Picture, Volcom as well as Rhythm.
In resort at Zero G and Picture Store, no major change from last year. Versatile mid-range all mountain snowboards made up the biggest chunk of sales in shop. The most sought-after brands seemed to be Burton and Capita. Otherwise, bindings and boots ranges also saw good rates of sale. In clothing, technical jackets and pants and mid layers unsurprisingly had a good success rate at the end of this year, especially brands such as Picture, which seems to still be in favour with customers. Finally, all accessories such as gloves and goggles were logically amongst the best rates of sale for this winter. Customers tend to renew this type of product season after season and that was something directly reflected in shop sales.
So the start of Winter 2018/2019 was marked by a tense social climate in France. This played a part in visitations and direct, in-shop sales. A proportion of consumers lent more towards online purchases so shops with a window on the net were able to/knew how to benefit from that. Nevertheless, the boardsports world is populated by passionate enthusiasts and technical products and so it's above all advice, the search for suitable equipment, in specific situations, experience or even product tests that customers come into shops for. Some of the shops we interviewed even talked about a spark in consumer conscience for the interest in favouring in-shop purchases and of a real return to shops in some cases. Could this be the start of a change of habit or is it still pretty marginal?