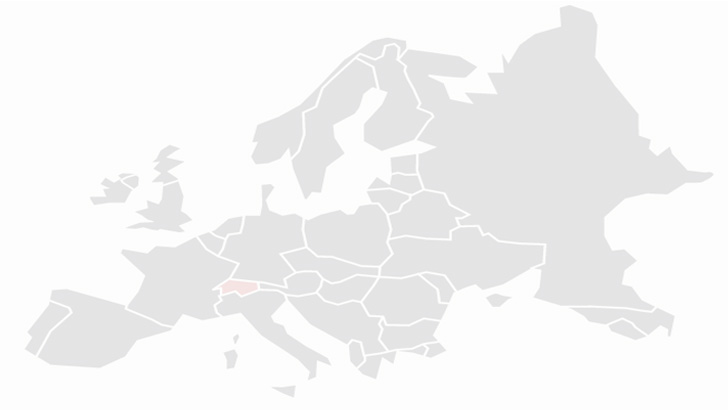 Swiss Boardsports Market Insight January 2019
After a 17/18 winter with loads of snow, it's interesting to look at trends and their effects on the start of the 18/19 winter. It looks as though we can consider ourselves pretty happy with winter product sales this season, but as always, this might not apply to all of our retailers. By Fabien Grisel.
Good memories of the huge amounts of snow that fell last winter seem to have had a motivational effect on purchases from Swiss snowboard enthusiasts. Those who had lost faith in winter because of climate change seemed to rediscover their taste for altitude in 2018. Lots of people went up the mountain more often and seemed to rediscover their stoke for snowboarding. Shops recorded good sales from mid October until the end of the year, despite scarce snowfalls and pretty mild temperatures. The excitement is palpable and you can feel people's desire to update their equipment. Matthew Lee from the Doodah shops is happy with the increase in hardgoods sales – their shop in Bern is well up on last year, selling close to 200 boards in the final three months of the year.
If you scratch the surface of the market and look closer, you realise that the Swiss customer base has evolved somewhat over the years, and now it seems like the average customer age is higher than in the past. The bulk of the snowboard market is made up of riders from the first generation – those who started in the 90s, and who today are between thirty and fifty years old. At the same time, we can see that snowboard sales (notably in rental equipment) for children are growing, which is logical when you consider them as snowboarding's second generation – the offspring of the first generation are emulating their parents. After talking to a good number of forty-somethings, we sensed a real return to snowboarding, with lots of people who swapped their boards for skis about ten years ago seeking to rediscover those magical feelings from snowboarding earlier in life, so they're strapping in again. This is something we heard a lot, not just in one or two isolated cases, but an actual trend.
Going hand in hand with the "ageing" customer base, you can see a change in the types of boards sold. Freestyle, which a few years ago made up at least half of snowboard sales, is shrinking quickly in favour of all-mountain, carving and especially freeride boards which suit our alpine environment. Equally, the brands that are prioritising this kind of board now have the wind in their sails. Cases in point are Arbor, Jones, Never Summer and dedicated freeride sections within big brands' ranges such as Burton, Nitro and K2, who have all managed to play this out well by making boards that target this kind of rider. Others head more towards the carving side of things, which also suits our resorts and clientele perfectly, as is the case for Capita, Nitro, K2 and Swiss brands Nidecker and Korua.
Along the same line of thinking, you can imagine that the increase in splitboard sales is also credited to the evolution of today's less freestyle-orientated customer who is closer to nature and simply more mountain-focussed. This market itself is up on last year by 30% in Switzerland.
As for the bad news, we regret to announce the closure of the shop My Way Dreamstore in Payerne. After twelve years of true and faithful service, the shop founded by Jacky Pilloud and Mathieu Rebeaud is closing its doors. A big thanks to them for all they did for the area.