Horsefeathers Launch New B2B Tool
Horsefeathers announced news of their B2B tool which makes ordering their W19/20 easier than ever.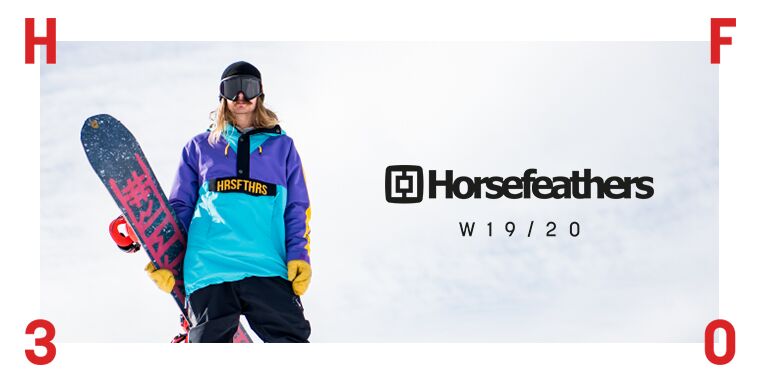 A few days ago, we introduced the annual Horsefeathers HF30 collection in our W1920 Outerwear Preview (link: http://www.boardsportsource.com/2019/01/18/horsefeathers-fw19-20-mens-outerwear-preview/), and today we received news from Horsefeathers about an important B2B tool, that is making the pre-ordering of the W1920 collection way easier for the retailers. More in the official Press Release:
As a result of the success of our B2C configurator, the changes we made in the structure of the W1920 collection and the increase in focus on pre-ordering combos, we have prepared for our partners the W1920 B2B Configurator (link: http://www.horsefeathers.eu/w1920-configurator), which is making the pre-ordering of combos much easier. The W1920 B2B configurator is available online, as well as an offline tool. It's a great tool to visualize and save favorite combos or when the store crew is helping with the selection. The W1920 B2B Configurator is also a great tool at all fairs and on-snow demos.
Michal Berka, Horsefeathers International Sales manager commented on the tool:
"Our B2B configurator is a great, easy to use, tool we developed for our customers. Retailers can better plan the key combos when doing the pre-order and also save them visually for further use when planning the campaigns. It's a very helpful tool on the trade shows or sales meetings."
The full overview of all supporting tools for W1920 pre-orders is available in our B2B system. You can check the configurator on the link below.
B2B W1920 Configurator: http://www.horsefeathers.eu/w1920-configurator
W1920 Catalog on Issuu: https://issuu.com/horsefeathers/docs/hf-w1920?e=0