Drift Brings Easy Access To Backcountry Exploring for Snowboarders
Fed up with the cumbersome nature of snow shoes and recognizing that splits don't work as well as solid snowboards, Drift was born to provide snowboarders with a super lightweight, functional uphill skinning solution. SOURCE spotted Drift when walking the halls at ISPO and we spoke with co-owner, Brooke Rupp, on how The Salt Lake City company became a game changer for snowboarders, by snowboarders.
Please give an overview on how and why the company began.
Long-time friends and avid snowboarders, Dave Rupp and Nick Hansen quickly fell in love with riding pristine powder fields in the backcountry. As their interest grew, they were disappointed by the options available for snowboarders to access the best of the backcountry. Snowshoes are slow and cumbersome. Splitboards don't ride as well as other boards in their quiver. Snowmobiles are noisy, polluting, and expensive.
I watched these two friends spend four years brainstorming a better way to access remote backcountry powder with their favorite snowboards. When the idea for Drift boards came, Dave and Nick did what all great startups do, they got to work in the garage. After testing the initial prototypes made from scrap plastic and an old snowboard, Dave began making carbon fiber prototypes. To make the Drift boards easy to carry, they needed to be light. To be reliable in the backcountry, they needed to be strong. Carbon fibre was a natural choice to accomplish both. While Dave finished cutting molds and optimising the product, Nick used his creative skills to develop a brand identity, website and marketing materials. Then I stepped in with my business expertise to help move Drift boards from prototype to market. We launched Drift boards in the fall of 2017.
Who is on the management team, and what are their backgrounds?
David Rupp – Composites Engineering, Product Designer
Brooke Rupp – Finance, Business Development
Nick Hansen – Branding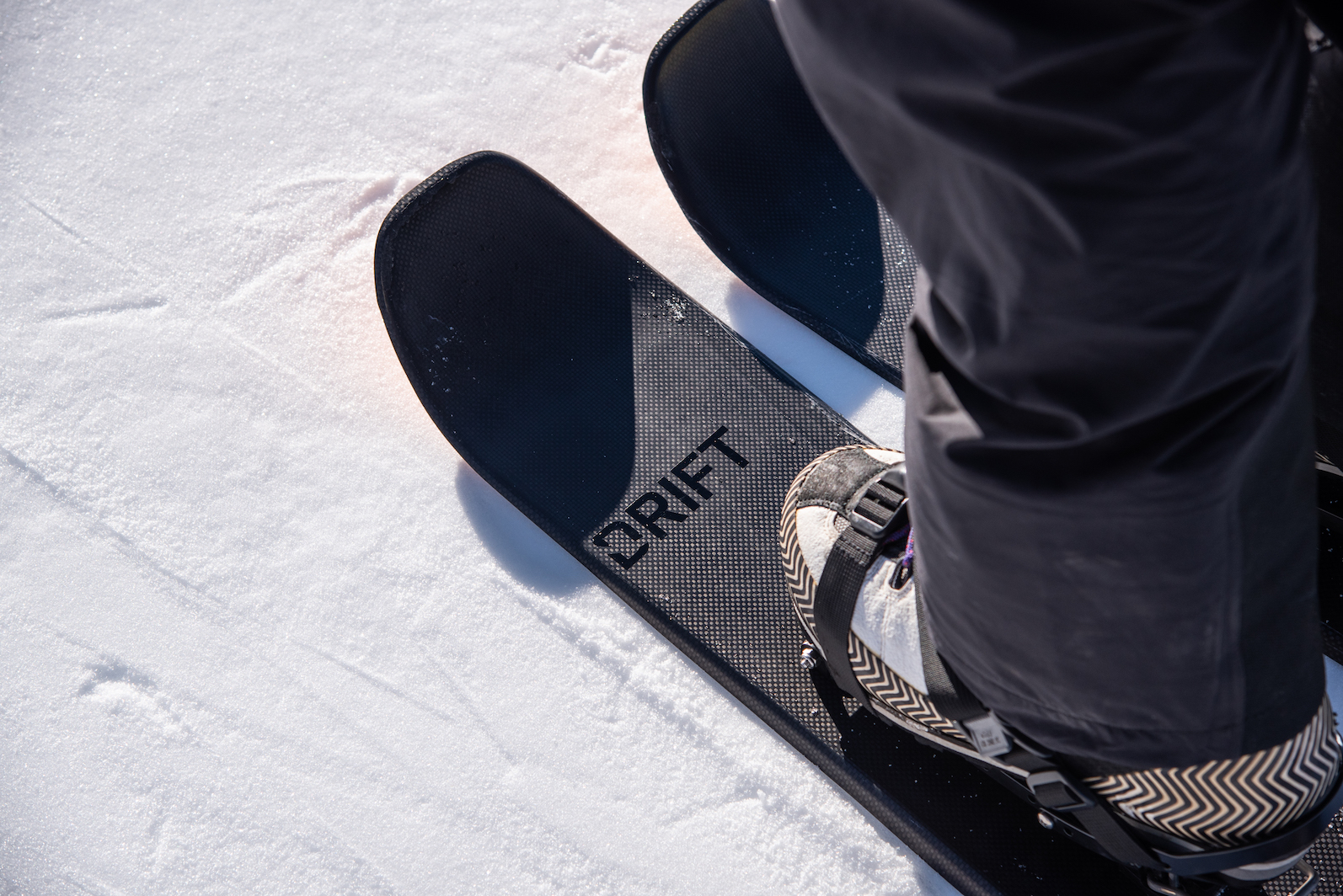 What sets you apart from your competitors?
While Drift boards are a premium carbon fibre product, they are still half the price of a splitboard set up. For those days you want to ride a swallow tail or a powsurf in the backcountry, Drift boards are the most efficient way to ascend. The boards combine elements of snowshoes and touring skis into a new tool for moving through the snow. Handmade from carbon fibre, Drift boards are smaller, lighter and more agile than skis while being faster and more efficient than snowshoes.
How are you operating in the European market?
Currently we sell directly to European riders. We are working to get into European stores so our customers can check out Drift boards in person.
What do you find important about the European market?
From my perspective, European riders get the purpose of using Drift boards better than other markets. Europeans seem to embrace riding in the backcountry and using different shaped boards/powsurfers. There are many incredible board shapers in Europe and we hope Drift boards can be a tool to get out on those boards and ride beautiful lines in the backcountry.
How do you support athletes and boardsports?
We have an ambassador program that gets Drift boards to professional athletes, outdoor industry people, search and rescue teams, etc.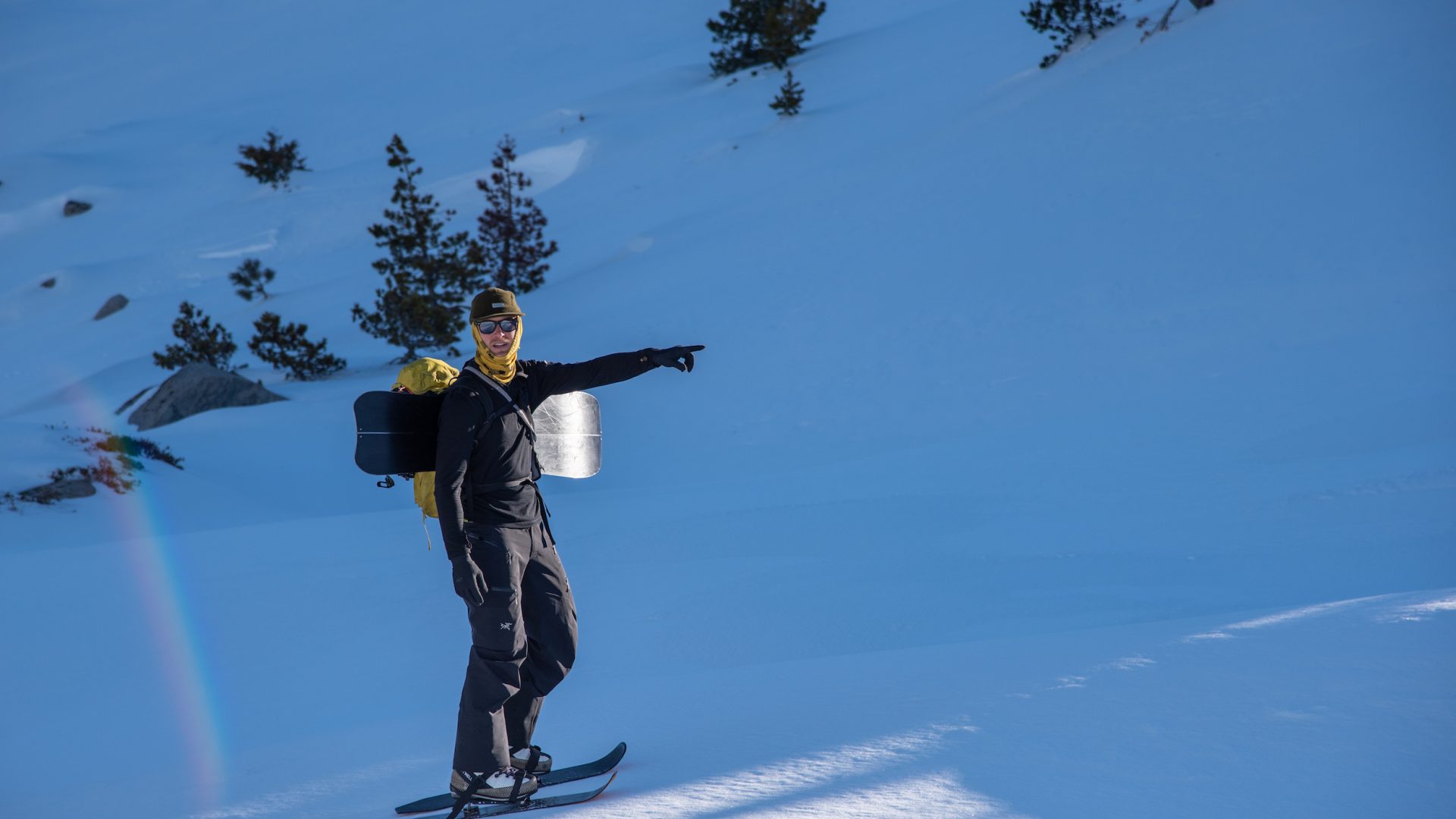 What marketing are you running?
Most of our marketing has been word of mouth. We have some professional snowboarders using our Drift boards that give us shout outs (Thanks Pat Moore!). Our partnership with Grassroots Powdersurfing has been a great way to connect with the powsurfing community.
Why should retailers sell your brand?
Give the people what they want!
What do you see for the future of your company?
The Drift team is made up of passionate members of the outdoor community that love to be in the mountains year round. When we aren't riding on snow, we are riding bikes. This year we are launching a carbon fibre flat pedal. We have other snow and bike products in the pipeline. We hope to make top-of-the-line products for those who love to play outside.