Brand Profile: Making Nutrition on the Mountain Easy with Hard Bar
Wanting to find an alternative to bars that were giving him head- and toothaches from processed ingredients, Morgan Salen got together with Mark Sears in a little kitchen in Chamonix to bring Hard Bar to life. SOURCE spoke to Mark to get deeper into how Hard Bar came about and their ethical values when it comes to ingredients and production.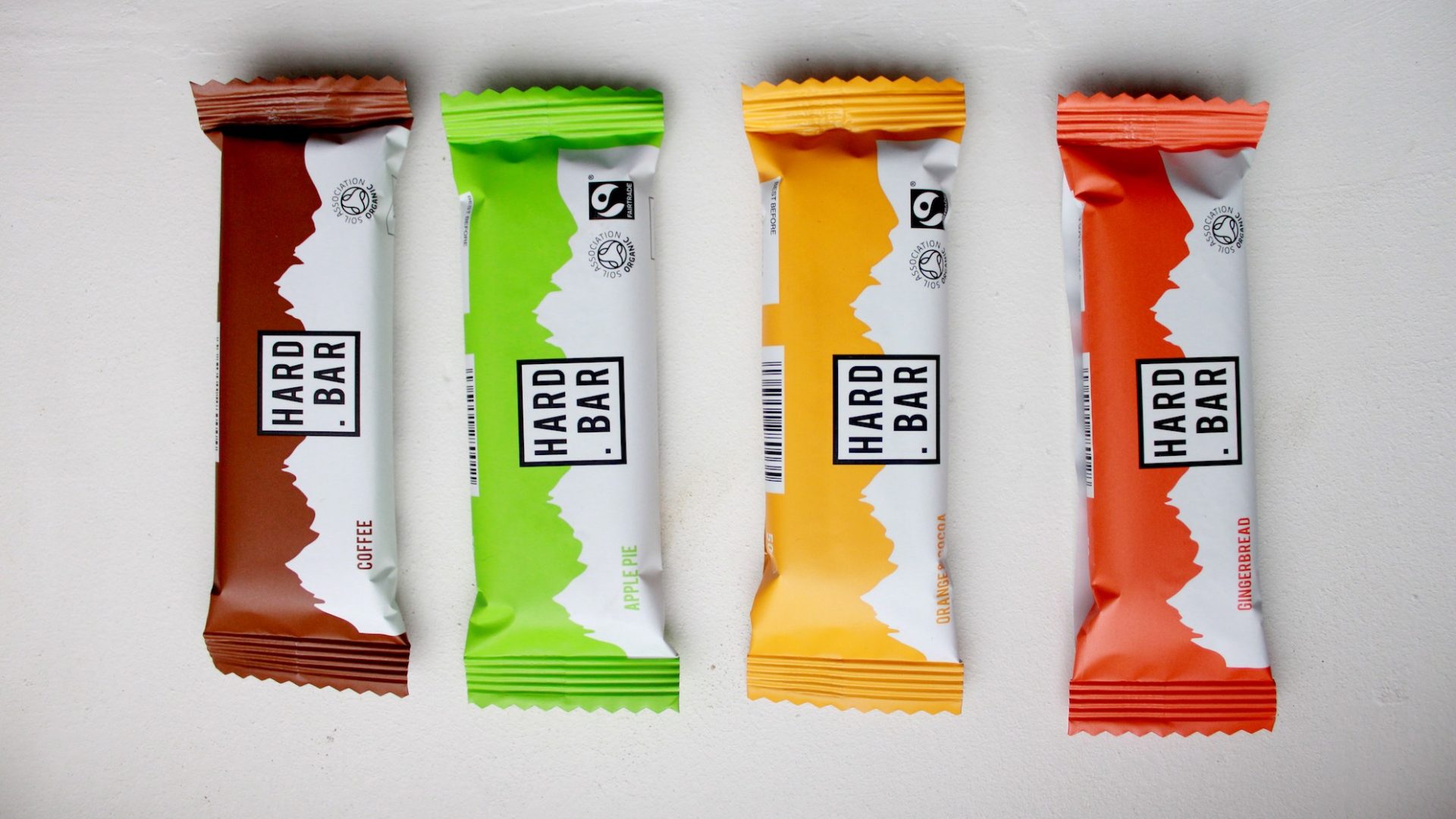 Please give an overview on how and why the company began?
It all started in a kitchen in Chamonix. My friend and housemate Morgan Salen, a Swedish mountain guide, had suffered from headaches and toothaches and generally feeling rubbish after eating the processed stuff after guiding his first summer season. The following winter we started making our own snack bars for the mountain. By the end of the season we couldn't keep up with demand from friends so decided to investigate doing things properly. Plus the tinfoil wrappers didn't work well with gloves on… it took two years to work out how to scale up from kitchen to proper production, but we're now a year into that and developing a few more things.
Who is on the management team and what are their backgrounds?
That would be me, as Morgan is now studying medicine, as well as working as a guide… so he's a bit busy. I've spent numerous winters in the Alps, as well as living in Chamonix full time for several years. I tried growing up and getting a proper job 3 times and each time the mountains won out over the desk. We're lucky to have a great team of friends and experienced professional athletes around us helping develop the business because they love the product and believe in what we're trying to do.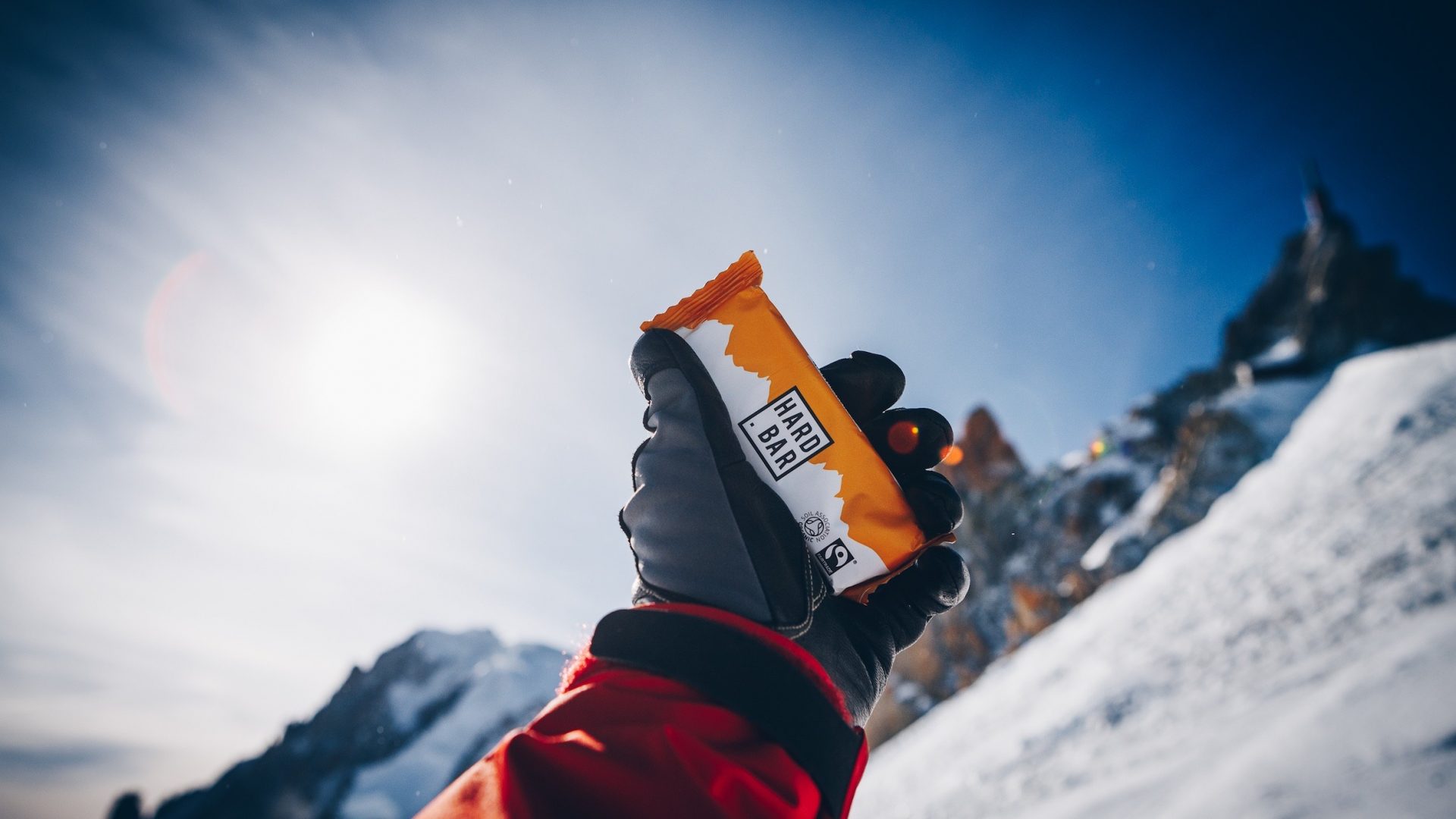 What is the company ethos?
It's hard to summarise succinctly, but hopefully our journey will speak for itself. We started making these bars to provide better energy for our own adventures. Now as well as helping others get out and explore we'd like to be able to do some good and contribute to our community along the way.
What sets you apart from your competitors?
The taste first and foremost. Nutritionally and energetically the bars work extremely well, even in sub-zero temperatures. You can understand all the ingredients without a science degree and our ethics are also a big differentiator. There's some more about this in the next answer and lots more on our website.
Could you tell us about the resources in your products?
All of our ingredients are organic and we use fairtrade ingredients where we can. We're proud to be buying ingredients from co-operatives that support their local communities and are working to reduce the environmental impact of their work. For instance, our apples come from the Hunza valley in northern Pakistan. The co-op supports 6,000 small-scale farmers. By teaching these farmers how to solar dry their fruit, involving the women in the area in the processing and quality control process, the community retains much more of the economics, so much so that the cop-operative has been able to fund its own schools for the region. The semi-dry nature of the fruit we buy also allows it to be slow shipped to us, reducing the CO2 footprint as much as possible. 
What do you find important about the European market?
It is our home market, the mountain town of Chamonix is where we were born. It's an international mecca for mountain sports. We love the differences in local culture, sometimes even valley to valley, the overarching sense of community that is generated by the love for mountains, oceans and being outside in nature. That community takes protecting their environment very seriously too.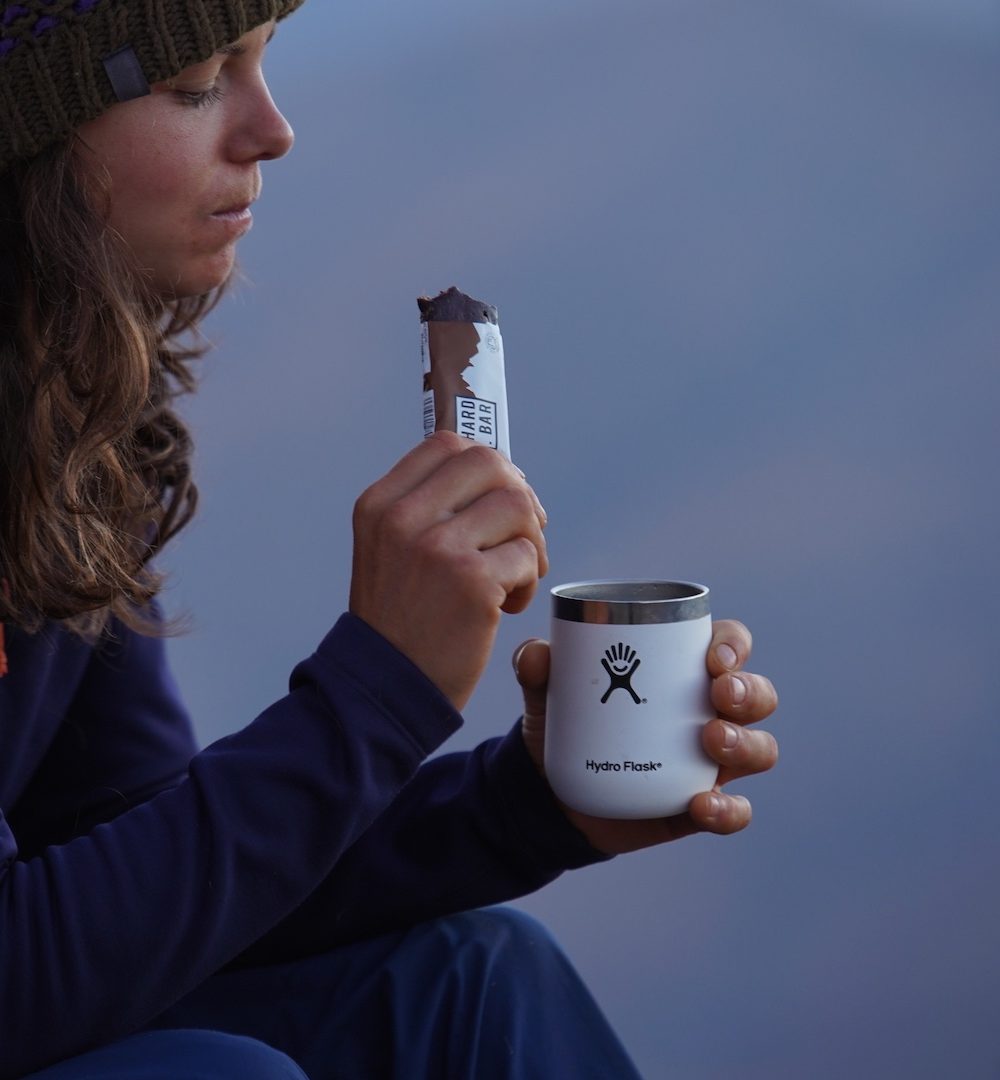 How do you support athletes and actionsports?
We have a small team of athletes who help us with product development, testing and brand awareness. They have also been a great help behind the scenes as we have started. Beyond that we are trying to work in conjunction with coaches, parents and clubs/centers to sponsor whole youth squads. We also help support local competitions and clean up events.
What other marketing are you running?
Word of mouth mainly so far – with some Instagram help from the team. We're slowly starting to experiment with some paid content to support a charity film we made about an ultra runner friend who is a Type 1 diabetic.
Why should retailers sell your brand?
We think our products taste better, work better and are better for you than anything else on the market. They're vegan and dairy free. When you put that together with our focus on the provenance of our ingredients and environmental conscience, we think that is something that retailers can really stand behind in terms of a brand they believe in. Our pricing is honest and retailer margins are great too! 
What do you see for the future of your company?
We need to grow the business, but we plan to do this steadily, in a way that allows us to provide proper support for all our retail partners and in a way that fits with the brand. We're interested in working with likeminded folk who are keen to get out into the great outdoors and to keep looking after it. 
Where can we check out your products/videos/stuff?
We're @hard.bar on Instagram or on our website of course www.hard.bar