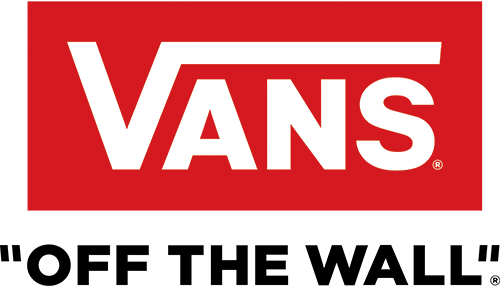 Vans Revenues +24% & Set To Become $4 Billion Co. By 2020
Investors were apprehensive about Wednesday's presentation of full-year 2019 results for the VF Corporation. The US-based brand conglomerate that's home to Vans, outdoor brand The North Face and work wear mainstays Dickies had been in the news because of the divestment of its jeans business into a separate entity called Kontoor Brands.
Now it was time to see how this would shake out and how it would affect targets for the upcoming financial year. Overall, the VF Corporation had a solid FY2019 and increased revenue by 12% to $13.8 billion. This should be amazing news in today's disrupted market environment, but pundits were disappointed in the outlook for 2020 which was lower than Wall Street Estimates.
Whatever. Because what kind of got lost in the noise is the fact that iconic skateboard footwear brand Vans had the best year in company history in 2019! Once again the top performer in the VFC roster, Vans posted a 24% revenue increase (26% in constant dollars) in the financial year ended March 30, 2019. Twenty-four! And it's on track to become a $4 billion brand by 2020.
"Fiscal 2019 marked one of the most significant periods of transformation in VF's 120-year history, highlighted by our announcement to spin off our Jeans business as an independent, publicly traded company," said Steve Rendle, Chairman, President and Chief Executive Officer. "Despite the tremendous workload, we remained sharply focused and delivered another year of strong financial results and top quartile returns to our shareholders."
VANS keeps flying high
Vans continues its run of back-to-back quarterly growth in the double digits. In the bigger picture, the year-on-year 24% revenue increase is even more impressive compared to the next-strongest brand in VFC's portfolio, which is The North Face at 9% growth.
In the earnings call, CEO Steve Rendle was impressed with Vans' "explosive growth" and the addition of, "$1.4 billion of incremental growth over the two-year period. Vans is tracking well ahead of the $5 billion target we laid out last September."
The CEO was especially happy with Vans results in digital channels: "Digital increased 26% with 50% growth from Vans and more than 20% growth from both The North Face and Timberland."
The last quarter of the year (Q4/19) saw a strong wholesale increase for Vans at 14%. Footwear was up 15% (Heritage +13%; Progression +25%) and apparel & accessories increased by 20%. The slip-on category kept its momentum and the Era shoe model accelerated with the launch of ComfyCush models. Vans posted the biggest growth in the United States at 21%, followed by non-US Americas at 19% and APAC at 8%. Europe only generated 2% growth in the year's last quarter.
Looking closer at Europe, Vans DTC increased by 5% on the strength of a 20% rise in digital DTC sales during Q4. The three-day House of Vans pop-up in Berlin drove increased connectivity and brand awareness and ComfyCush is gaining great traction in Europe.
Outlook
Today's results caused a slight dip in stock prices. Shares of VF Corp were down 6.5% in premarket trading, because guidance for FY 2020 earnings per share were at $3.30-$3.35 instead of the consensus estimate of $4.25 per share.
But investors need to keep in mind that the new targets are now without factoring in the struggling jeans brands – including Lee, Wrangler and Rock & Republic – that are now part of Kontoor Brands, in which VF Corp has no interest or ownership. Which is why we're actually looking at about 15%-17% growth compared with historical results excluding Kontoor Brands. In that light, the new target for full-year 2020 revenues between $11.7 billion and $11.8 billion is also on an upward trajectory.
CEO Steve Rendle is confident in the company's strategy: "As we enter fiscal 2020, our portfolio is well positioned, and our growth and momentum are strong, fuelled by the investments we are making in support of our long-term strategy. The bold decisions we continue to make to evolve our company underpin the transformational journey we're on to deliver on our commitment to be a purpose-led, performance-driven and value-creating enterprise capable of delivering sustainable long-term shareholder value."
On another positive note, the Vans brand is headed for another record year, expected to grow by around 9% to 11% in fiscal 2020, although the company expects full year revenue growth to be impacted by planned business model changes in Americas (non-U.S.).
Speaking on Vans in the year 2020, VF Corporation's CFO Scott Roe said in the earnings call: "As previewed on our last call, on a constant dollar basis, we expect Vans to grow at a low double-digit rate surpassing $4 billion in 2020 and tracking well ahead of its plan to reach $5 billion by 2023." Now if that's not a positive outlook, what is?
Quotes taken from VF's official press release with supplemental quotes from earnings call transcript on Seeking Alpha.