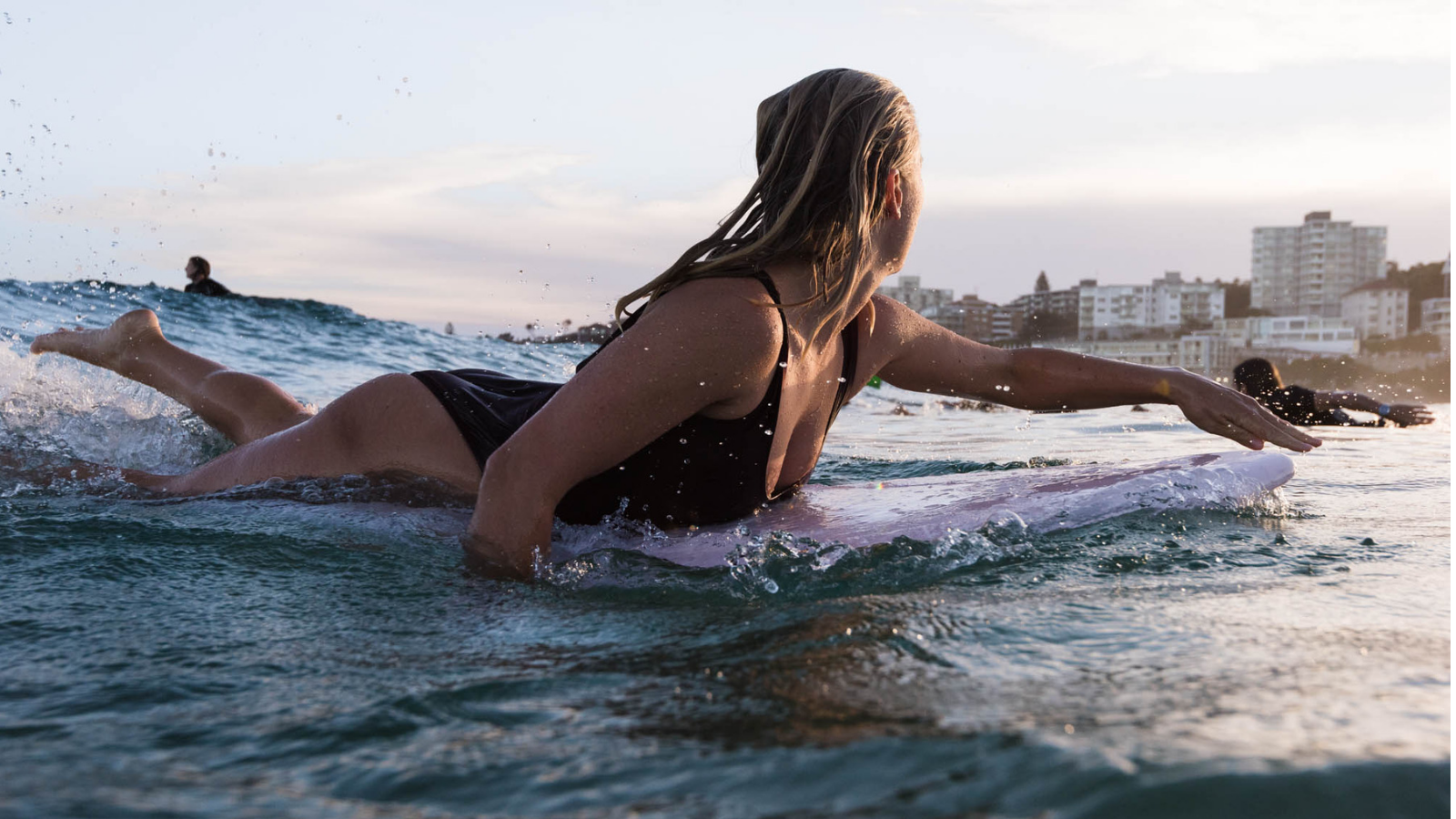 Spooked Kooks 2019 Softboard Preview
Retail Buyers Guide: Soft Top Surfboards 2019
Brand: Spooked Kooks Australia
Interviewee: Sharen Alcock & Thomas Koenen – finance and administration and sales & marketing, technical support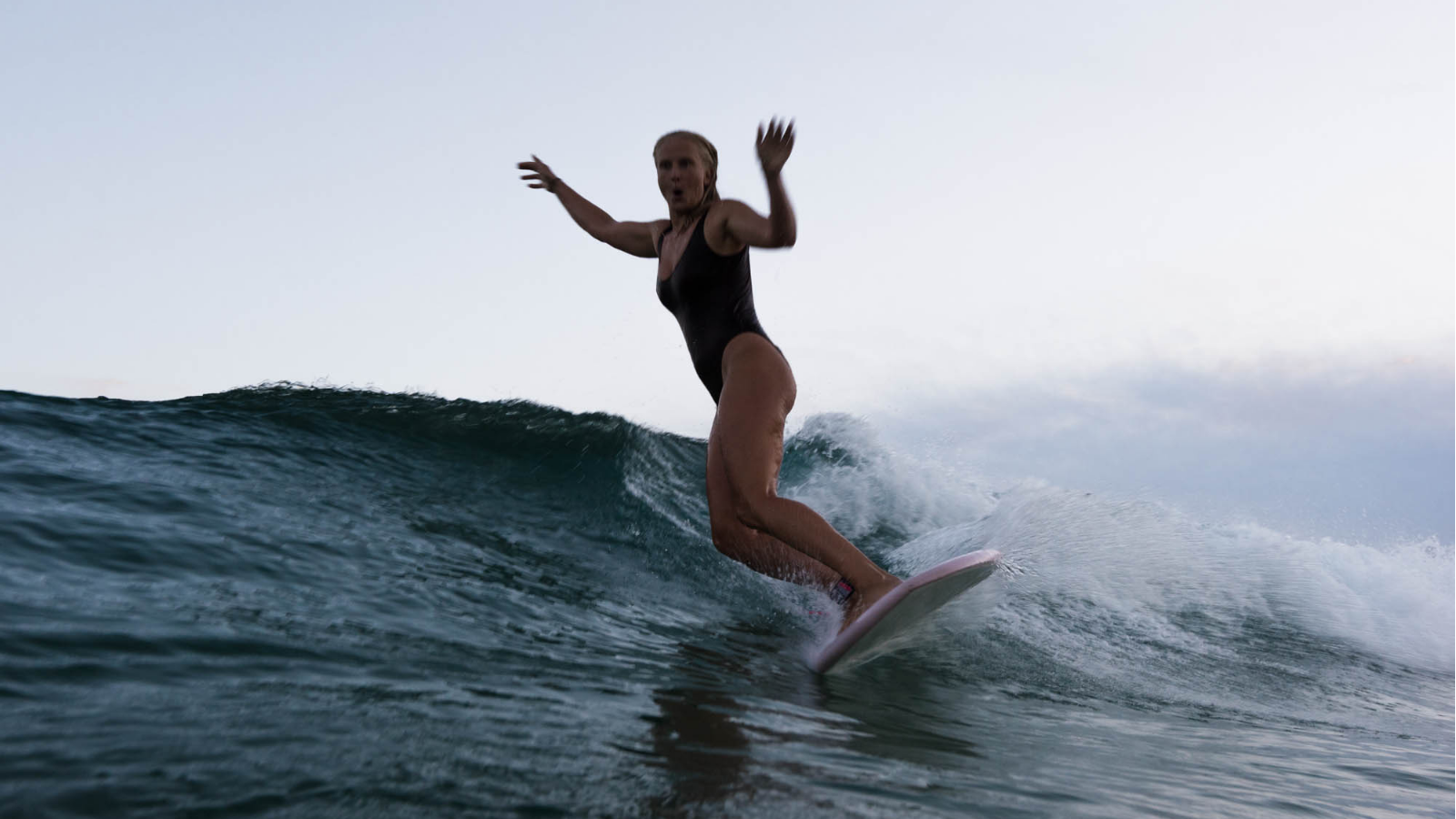 MARKET FIGURES

Is the foamie market still in full froth?
The foamie market is more then ever in a " froth" moving forward in design and performance. Gaining more momentum in the surf shops worldwide and becoming a prime source of added sales to the regular surfboard market.
The offer is in a frenzy with loads of new brands, aside from the 2-3 big historic players. The more the merrier?
Absolutely, the more the merrier as this will eventually distinguish the good from the bad. In any market segment where rapid growth is noted a logical response is a massive attack and input of competitors trying to be smart. Between all that debris comes forth the best and most innovative. It's a logic and natural leap forward in an emerging buisness. We stepped forward of that train and went to the next level using recycled plastics and premium quality construction to create a model line that not only looks good and has top performance but is sustainable too. We ticked most of the boxes the competition still needs to think about.
BOARD DESIGN

Which shapes are trending? Mini-mals, regular shortboard shapes, high-perf 5 footer…
The new performance wave that has been set today is defining the fun side of surfing. The most trending models are under 6 ft and twin & quad fins are the bomb for 2019.
We came out with 4.11 twin fin bat tail that just asks you to have fun a 5.8 twin quad that you can ride as a twin. Our 5.6 egg is the most fun of all. Summer let it come.
6.0 ft shortboard retro style and mini mals under 8 ft are more performance oriented with cleaner outlines and real rails that actually hold in the wave and turn.

The endorsed fin system seems to be key in the success of foamies: who are you partnering with?
We definitely believe in the interchangeability of the fins to alter the performance of your stick. We created our own fin box system from recycled plastics that hold both fcs 1 and fcs2 fins.
CONSTRUCTIONS 

What makes a good quality softboard?
A premium soft top is basically a real board inside a wrapping of plastic. Starting out with a high-density eps core added with two stringers. Shaped by a CNC machine and hand shaped to finish. Laminated with at least 1 x layer of 6 oz. Fibreglass and epoxy resins .. Wrapped in HDPE and EVA foam to be heat treated in vacuum sealed laminating bags. Assures the best finish and quality.

What innovation(s) will you push on the market for 2019?
The biggest innovation we are introducing for 2019 is using post-consumer plastics in all our hard plastics. This includes the slick bottom, fin boxes, fins, leash plug and fin key. We are the only ones producing a full model line of 5 with recycled plastics.
PUBLIC DEMAND
Mini-mals or performance foamies: which one prove to be the most popular?
There will definitely be a change in the traditional foamie market going from mini mals to high-performance twin fins and quads. Mini eggs and retro thruster short boards build with solid construction able to ride bigger and better waves. As more and more surfers are getting on to the foamie hype , the under 6 ft will be the norm.
GRAPHICS AND SIGNATURE MODELS

Esthetics play a big role in the softboard category: please tell us which are the key artworks of your 2019 range?
Style with form and function. We went the other direction and preferred style over chaos in our graphic designs. Our unique pastel colours and cool animation logos refer to the '70s where it was cool to be different.

Do you offer any fresh pro-models or updates of the latter in 2019?
Everyone is a pro on a spooked kooks soft top
GO GREEN

How do you address the eco-awareness of the audience with softboards? Is the product wrongly seen as a disposable surfboard?
The public is more aware then the industry obviously thinks. And everyone knows that all those soft top do not contribute to a cleaner planet.
We at spooked kooks are aware and here is where we excel being the first to bring a premium soft top made with « post-consumer «  recycled plastics. We are the leaders of the green wave and are the first to recognize the mountain of plastics waste being created each year by the enormous amount of soft tops being sold worldwide. Most of these boards have a 2-year life cycle and are being trashed.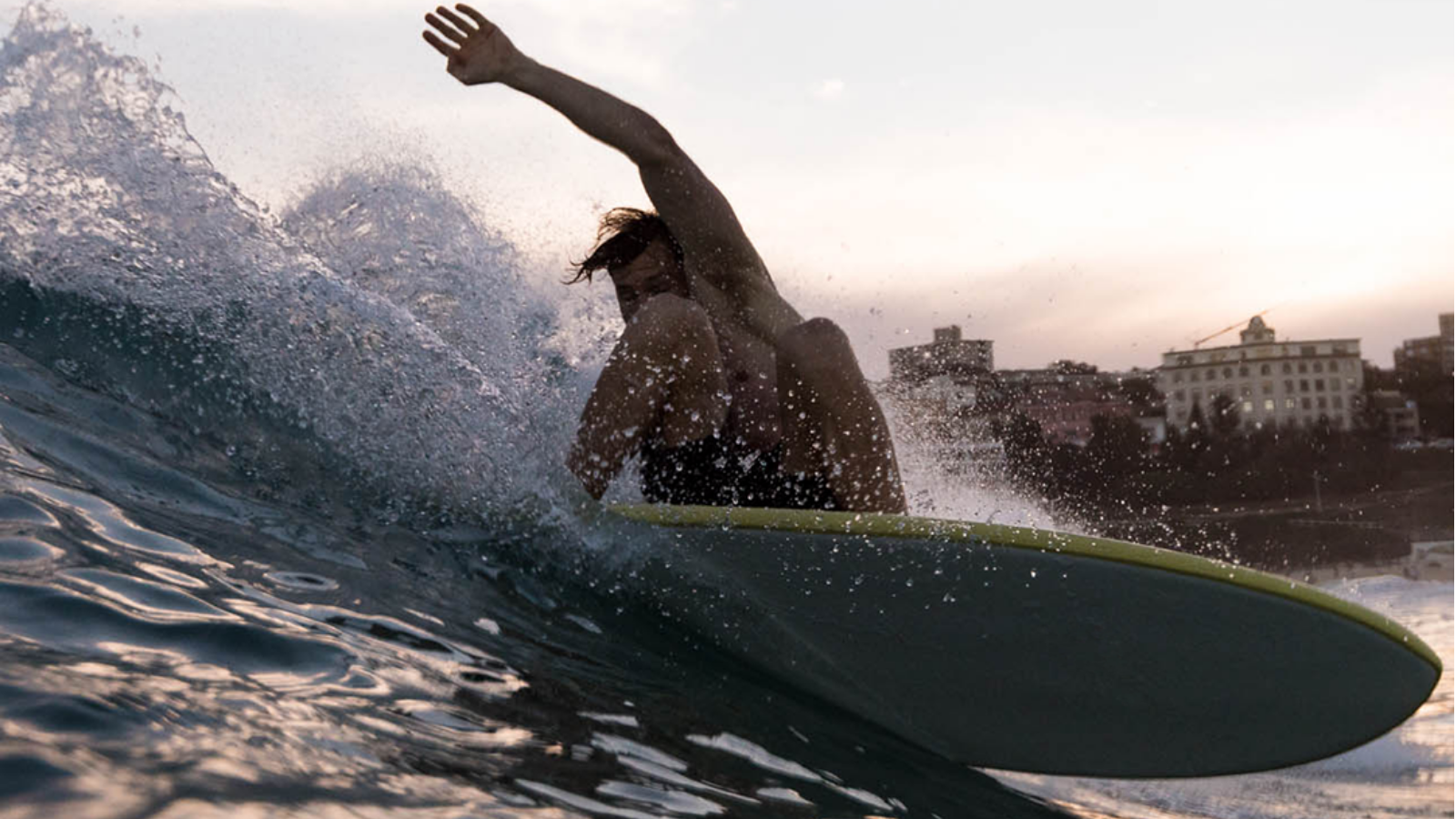 Our boards not only start their life with recycled plastics they are recyclable as well after there service. We offer a 10 % discount on your next Spooked Kooks board purchase if you return your old and used board to us. Helping to make our planet greener and cleaner
PRICE POINT AND DISTRIBUTION

Which are the key pricepoints?
We realized that being unique with a high profile topic being a green eco-friendly soft top that we could put our price point at the highest level. However, we believe in the cleaning up of our planet and set our minds to create a unique eco-friendly soft top that would be affordable and sit in between the two mayor soft top players in the market. We succeeded.

How do you split your offer in between brick&mortar retailers, online retailers and d2c?
We set out to work with selective distribution and control the rrp of the product. Whether it is online or dc2 the same offer and price point will be assured to our client as well our end user.