The International Surf and Film Festival Announces This Year's Judging Panel
The 16th annual International Surf and Film Festival has finally reveals their line up of judges, feature films and short films in the running.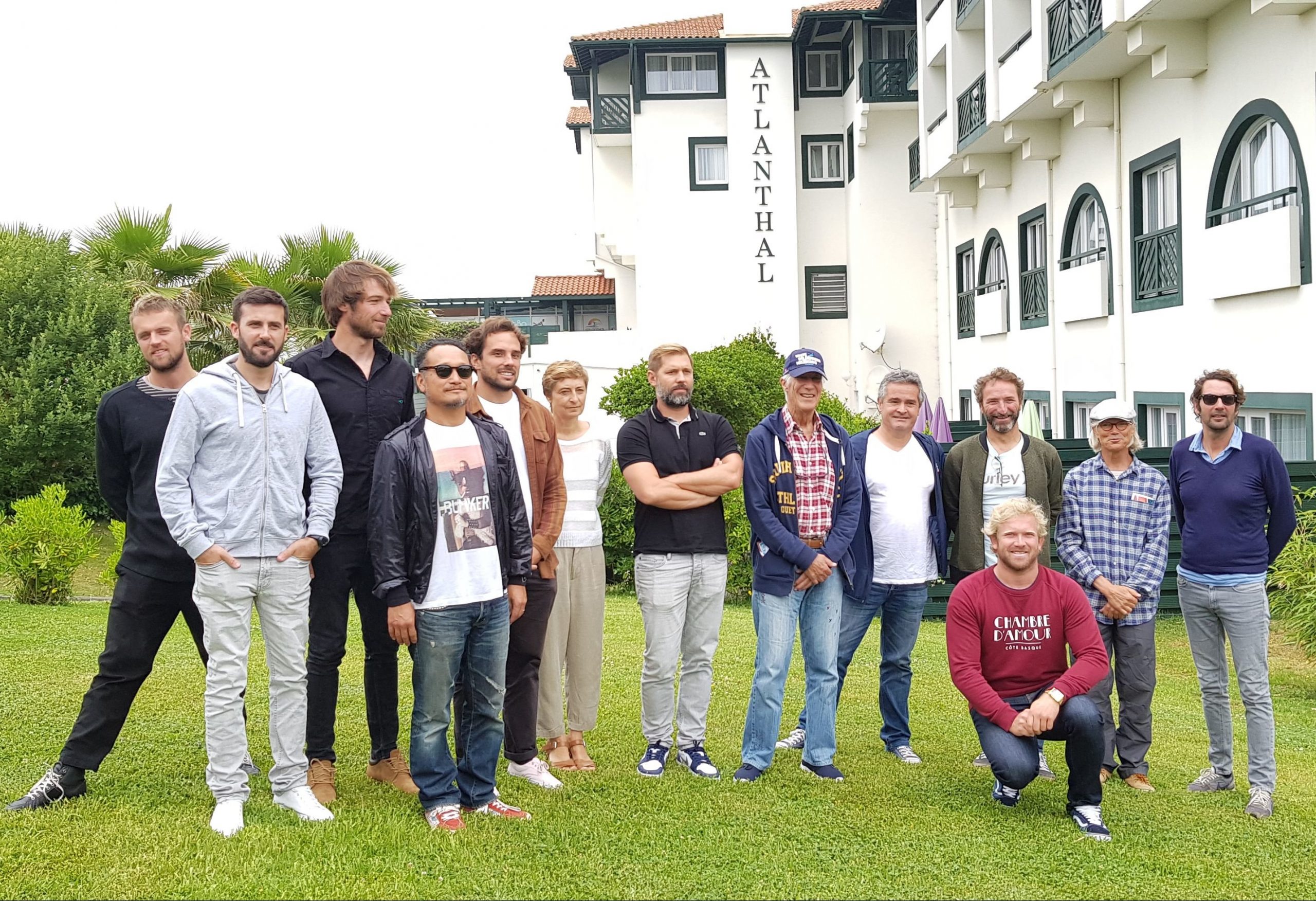 Press Release: The official selection and the jury of the 16th edition of the International Surf Film Festival revealed at last!
Bruno Delaye, the Festival organiser, has revealed the official selection and the 7 names of the jury members of this 16th edition. The press conference was organised today at the hotel Atlanthal, a faithful partner of the festival. A few directors and jury members were present. Takuji Masuda, the famous longboarder and director of Bunker77 movie, is the president of the jury. He honoured us with his presence! "Surfing is first of all a genuine culture what is shown by the diversity of the selection of this edition. I am very proud to be the President of the Jury and to have the opportunity to emphasize these independent productions."
The Jury, handled by Takuji Masuda, is composed of 6 surf passionate French people. They will have to judge 17 films: 11 feature films and 6 short movies. 4 others will be screened out of competition.
You can find the detailed program, the films synopsis and the bio of all the jury members on the website www.surf-film.com.
Le Jury / the jury:
Takuji Masuda : Président du Jury
Caroline Sarran
Vincent Kardasik
Franck Lacaze
Manon Meyer-Hilfiger
David Treku
Pierre-Olivier Coutant
11 longs-métrages / 11 feature films:
And Two if By Sea
Back to the Roots
Hanalei
Heavy Water
La Ola Sin Fronteras
Ofqui
Self Discovery For Social Survival
Shaka
Spoons
Than you Mother
White Rhino
6 courts-métrages / 6 short movies:
Aquamantra
Between Earth and Ocean
Five Days at Banzai Pipeline
Instant Surf
Le Rêve Inconscient
Musical Voyage
Films hors competition / Out of competition films:
Bunker77
Rip Curl Four seasons of a Search
La Vague Verte : Colombie
Yann