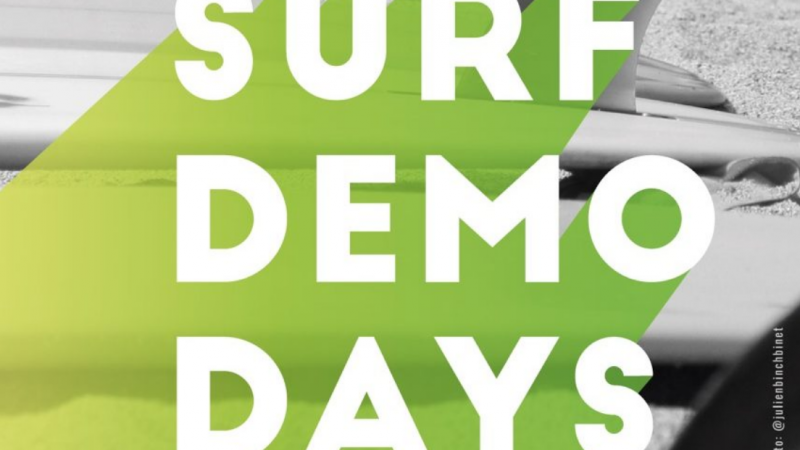 Surf Demo Days La Torche, France This Weekend
Surf Demo Days is about to commence leg 2 of its three stage summer tour this weekend in La Torche, France. Make sure to check out our interview with event organisers Alain Riou, Alexis Maillet, and Buffalo for the full script on the event series, which looks to provide brands with a platform to showcase products to consumers across the French Atlantic coast.
Press Release:
A UNIQUE 100% SURFING CONCEPT IN EUROPE!
La Torche – 13, 14, 15 September 2019: The Surf Demo Days arrive for their second stage at La Torche, one of the most famous surf spots in Brittany. The event returns for two new dates in September. For 3 days on 13, 14, 15 September, the Surf Demo Days allow everyone to surf, from beginners to expert, to come and test more than 300 surfboards from 38 different brands for free.
VISSLA will host a specially designed for the occasion demo of local shapers to present the art of shaping; to allow consumers to interact with shapers, craftsmen and possibly to order directly with them. This is the first concept in Europe to test equipment entirely dedicated to surfing, the Surf Demo Days brings together artisan shapers, surfers and consumers in an ephemeral village of French surfing. Entertainment will be held for all surf enthusiasts, from beginners to professionals. The opportunity to come surf, test, get advice but especially to have fun! Surf, beach and entertainment the perfect combination for a great weekend. During the different stages, all participants will be able to gather around for a drink in the local bars as they are partners of the event. Concerts and DJ sets will be there as soon as it gets dark!