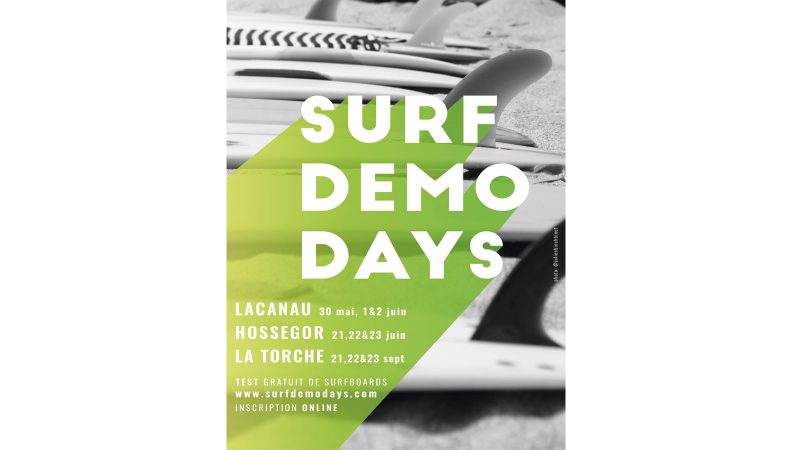 Surf Demo Days Hossegor Preview Interview
With ski, snowboard and bike demo days, the founders of Demo Days Hossegor figured why should surfing be any different? After last year's Surf Demo Days organisers have made some fine tuning for this year and we speak with Buffalo, Riou & Maillet
to find out more.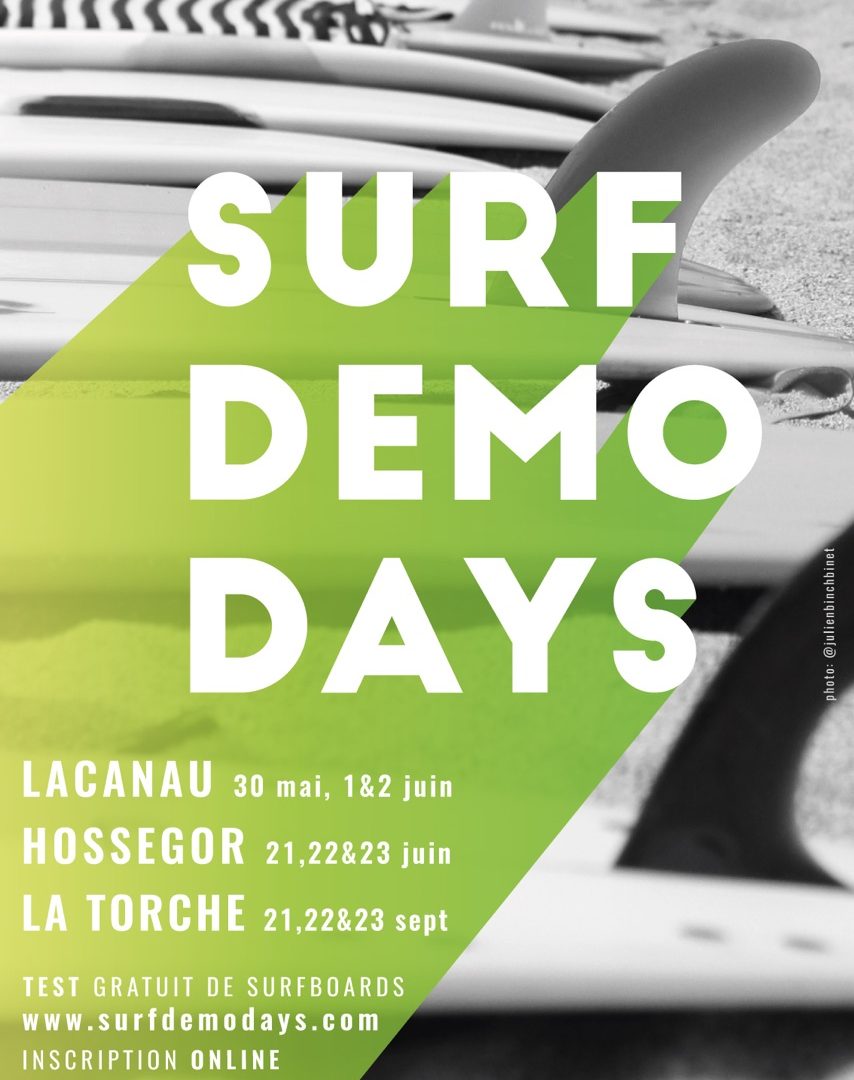 What was the thinking behind launching Surf Demo days last year?
The  idea  was  basic; you can try bikes, cars, skis, snowboards, shoes or what ever before buying it! Why should surfing be different? Each surfboard distributor and shaper is organising demos individually with poor success. By getting together we are able to create a meeting point for consumers allowing them to be able to test all the boards they wish, and streamline the final buying decision. We are also able to generate more exposure, more footprint and more support from the local authorities. Basically if we had to do it for Chilli as an example with the same energy spent the impact would have been way less. There should be some corporate surf organisation jobs to do so! But we were tired of waiting, so we took the ball into our own hands!
Who's in the organising team?
Alain Riou, former pro surfer, ASAP Hossegor Event Director & Co-Founder of Santocha distribution.
Alexis Maillet, RVCA Marketing Manager and 6AM communication agency founder Cuissot Olivier Aka Buffalo, Co-founder Santocha distribution and an old farmer…
Please tell us about last year's event.
Last year's event was a blast despite some hectic conditions on the 1st day (forest invasion at the beach-Red Flag). We had 18 booths, around 30 brands lined up, we have verified our 'stronger together' theory, the consumers reacted well, major surf manufacturers played the game, 4 to 6ft waves and off shore… For a 1st edition we couldn't expect any better. In numbers: 353 pre-registered testers, average age 30 years old, 41% from Les Landes 19% from the Basque Country and an interesting 5% from Paris. 219 boards for test 2.5 product tested as an average …
Why this year have you expanded to 3 separate demo events?
Well, after the event we did a round table with our exhibiting partners and points for improvement were to create more dates as they like the 'back to the roots' vibes and interaction with final consumers, for some of us there was interesting ROI/ conversions at our local retailers. And the goal was set: find more places/dates. It then became logical to extend it to Lacanau and La Torche and bring surfers the opportunity to try before you buy within a reasonable driving distance.
How was the first of this year's events?
DREAM CONDITIONS! Blue bird skies, 35°C, 4 to 6ft off shore all day! 3 Incredible sand banks, working at any tide! Exhibitors surf at least 3 times a day (me included)! Wit outstanding support from the LACANAU SURF CLUB and18 booths saw more than 30 brands with 400 testers, close to a 1000 tests, 250 boards, 3 test as an average main demographic from Bordeaux area and then Paris with more than 20%, and interestingly 23% made up by girls!
Please tell us about the event happening this weekend.
The novelty of our Hossegor event is we will host the Vissla shaping Caravan, we will have more than local 15 shapers showing their skills live. Vissla will then host these local shapers under their tent, enabling them to take orders and interact with public. This year the village has grown impressively due to last year's success, with the tent count up to 28. This resulting in more products to test, that we hope will satisfy any surf geeks …
Why should brands be involved?
I would change that question to: Why should retailers be involved? Because main brands are there already! Retailers should take the opportunity to train their staff, try boards, review the market offering, get their feet full of sand and salt water, and share good vibes. This event is also made for them, to educate the end consumer, facilitate sales and empower shop floor staff. Not all the brands/surf manufacturers will be able to activate demo days with partner stores but we are trying to create a meeting point for surfers/ manufacturers/ retailers in order to complete the 360 vision that WE as an industry must have today. And I believe there is no such event today, we are just trying.