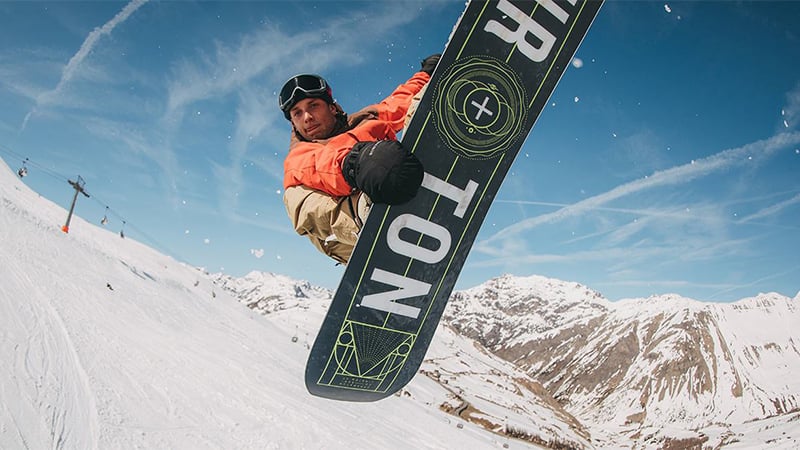 Burton Snowboards Strengthens Presence In Switzerland
Burton Snowboards has strengthened its roots in Switzerland and has opened new shops that focus on fresh concepts. Additionally, a change in Country Management is on the horizon: As of October 01, 2019, Daniela Meyer will be responsible for all Burton matters in Switzerland.
Press Release: Burton Snowboards strengthens its presence in Switzerland by expanding into the Western part. Following the opening of the Burton Hub Zurich and the Burton Partner Store in Laax, the company is now focusing on the French-speaking area of Switzerland. In August, a new Burton Partner Store opened in Lausanne, which is run as an affiliate model. But not only the shared-risk principle is new – also the soon-to-be integrated Burton Testride Center in the 120 sqm store will be a first. Customers will be able to order their desired rental equipment from home and pick it up directly at the store.
In addition to the shop in Lausanne, a Burton Store will be opened in Verbier. Covering 218 square meters, the combination of retail space and showroom for Western Switzerland, and Testride Center, will provide a 360° Burton experience. The Burton Store Verbier will be the first shop in a resort, that is run directly by the snowboard manufacturer and is not handled as a partnership.
"Switzerland is and continues to be one of the most important and influential snowboard markets in the world. Strengthening our engagements with the local community from East to West is therefore necessary for Burton to grow the brand presence and be top of mind for snowsport enthusiasts, in and outside the snowboarding world," says Franck Waterlot, VP Sales and Marketing and Co-GM for Burton Snowboards Europe.
There are also changes in Swiss Country Management: Dan Fitzgerald, who was previously responsible for the snowboard industry leader in Switzerland, leaves the company at his own request. Daniela Meyer, previously Key Account Manager at Adidas Sport GmbH, will take over as of October 01, 2019 and represent the brands Burton Snowboards and Anon in Switzerland. With her existing team Daniela Meyer will oversee Swiss sales, but also all Swiss marketing activities of Burton Snowboards as well as the goggle and helmet specialist Anon, and is looking forward to the new task: "After working outside the snowboard industry for a few years, being part of the Burton family now feels like coming home. And it feels really good!"
Burton Store addresses:
Burton Store Verbier, 3 Rue de Médran, 1936 Bagnes
Burton Store Lausanne, 17 Rue de Gèneve, 1003 Lausanne
Information about all other Burton stores is available via the following link.