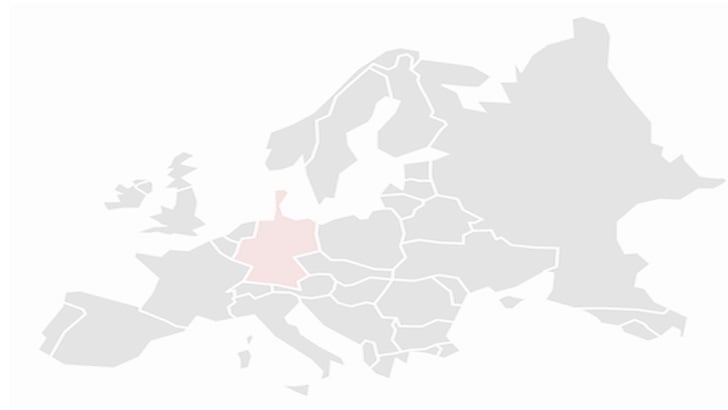 German Market Insight, September 2019
When you ask German consumers, things could hardly be better in Germany right now. But recent economic projections are negative and comparable to the 2011 Euro currency crisis, said analysts at ZEW Institute. Economic growth has stagnated and no longer remains at record levels. Then again, the German town of Lingen broke the summer heat record with 42.6-degree Celsius heat this summer. So at least watersports should be looking up, right?! The reality is a mixed bag, as Stand Up Paddle presents a major trend, but equipment is available across mass channels such as discount stores, sports chains and not only board shops. You can even rent SUPs for free at Decathlon retailers!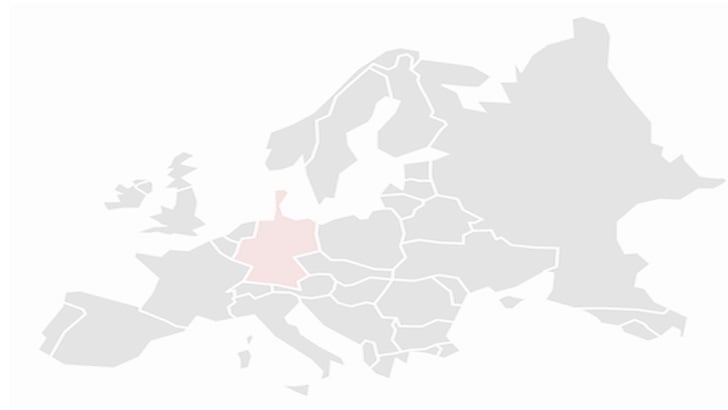 The influx of cheap products is pushing RRPs to new lows and €350 for a board already presents the limit for many consumers, said Willi Schiedermeier at Element Sports in Rosenheim. Nevertheless, his SUP business has been flourishing over the last year and he has been able to achieve 10% year-on-year growth. His biggest sellers were beginners' boards around €350 as well as package deals from Fanatic in a solid mix of touring and all-round riding. "With Aqua Marina, we added a 'budget supplier' to our line-up to prevent customers with less than €500 from heading to discount shops. And we were able to maintain lots of business by banking on knowledgeable sales staff and professional processing of returns. I'm confident we'll have a great year of SUP sales, while it's all rather weather-dependent, of course."
Andrea Kämmerer opened a small SUP store in May in St. Heinrich on the Ammersee lake. "Since I personally ride in SUP races, I bring lots of product knowledge to the store. People who know me are aware that quality, sustainability and a rich colour palette are important factors for me. Quality over quantity. I'm also a licensed SUP and fitness trainer and sell everything from race to beginners' equipment." Speaking on challenges, Andrea said: "The flood of cheap brands is no longer funny and confuses customers. This made for a difficult summer, as cheap set-ups hurt the business. But that has already happened in snowboarding before. For myself and LET´SUP, the focus lies with quality boards and high-end materials from brands like Starboards and SIC from Hawaii. SUP is an accessible year-round sport and I anticipate more sales of hardboards in the future."
Stefan Zeibig at Switch Boardershop remains critical of the SUP hype. May and June were rained out, but business blew up in July. Stefan said it's important to live the lifestyle as a model for customers. He offers SUP rentals, classes and tours. These initiatives have buoyed his business this summer. He also supports the Learn2Roll skateboarding clinics hosted by volunteers for kids in the town of Straubing. Stefan also recently joined Sport 2000 in order to secure better deals, financing options and savings on shipping cost for Switch Boardshop to optimise the bottom line.
Up North in Hamburg at Richie Löffler's Mantis store the mood is upbeat on the strength of a great 2019 season. "Lots of people are motivated to skate again or learn to ride. Including tons of girls. What we have been seeing in Argentina and Brazil is now becoming a reality in Germany. Skateboard hardware is going great, and genuine skate footwear brands are on the rise again. It's nice that all aspects and facets of skateboarding are accepted. I also think that all board shops that have weathered the recent difficulties will be here to stay. But sadly, we lost some core shops here in Germany.
On the distributor side, CEO Jörg Ludewig at Urban Supplies sees a surge in skateboard sales compared to last season. "Trucks, wheels, and surprisingly, complete boards are seeing the biggest growth." In July, Urban Supplies completely sold out of complete boards! "But the situation for skate retailers in Germany remains tough. They're selling a lot, but way too much at discount!" Overall, Ludewig expects slight growth in the 2019 season.
"Skateboarding has grown stronger compared to 2018," said Martin Propfe at Pivot Distribution. "Nevertheless, the number of skate shops is declining. But it seems like more girls and boys are beginning to skate. This leads to high demand for complete boards. Surf skates are also on the rise and demand for longboards has seen a slight uptick. The increase in longboard pre-orders for SS20 speaks for itself."
The core shop brett-à-porter in Tübingen has been running its 60 square-metre storefront for exactly ten years now – and they just moved into larger digs in the heart of downtown for their anniversary! "Previously we were in a sleepy alley and now we're in a more vibrant part of town," said Philipp Lange, one of three CEOs, who said that the move has positively impacted sales of their outdoor and boardsports store. "Although rent is 25% higher than before, it's a fair deal considering the location that brings in new footfall from tourists and students. It was the right move to make to strengthen our position and secure a sustainable future for the shop. We are currently looking more toward the outdoor lifestyle segment and offer Patagonia as a major draw together with Hippy Tree, for whom I'm a rep in Bavaria." Speaking on the big picture, Philipp said that his town is ruled by the Green party and customers for outdoor are plentiful, without larger outdoor shops around. His colleagues Marco and Oli take care of skate hardgoods and bank on niche brands like Polar and Welcome. "They're building a skate plaza in Tübingen which will move the scene forward."
In major national news headlines, Frankfurt-based skate shop Bonkers devised a clever counterattack against footwear resellers. When the latest Nike SB shoe drop brought down the server with 700,000 visitors per minute, the shop offered not actual shoes, but digital images of the shoe for sale – which the bots ended up buying in large numbers! A big win for skateboarding humans and a loss for AI. Big props to Frankfurt!