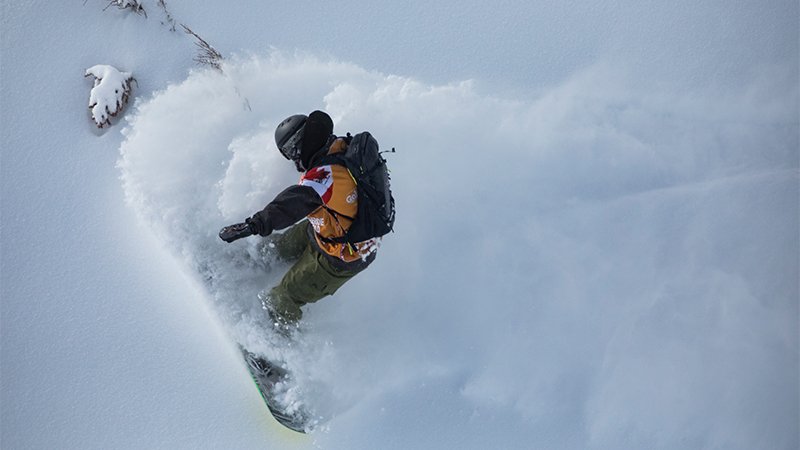 Freeride World Tour 2020 Calendar Released
The Freeride World Tour 2020 dates are now out. The event, which will span across five countries, will have some of the best freeriders from around the world on display and culminates on the legendary face of the Bec des Rosses for 25th anniversary of the Verbier Xtreme.
PRESS RELEASE: Mark your calendars for the 2020 edition of the Freeride World Tour! With the same world-class freeride destinations as last season, competitors and fans can look forward to a season full of top talent pushing the competition to the highest level across the planet. The best part is – each and every one of these venues is easily accessible to freeride fans and spectators. So, come join in the action and support your favourite riders as they throw down!
Without further ado, the full FWT2020 Calendar:
Stop 1: Hakuba, Japan
'The Winter Begins'
January 18-25, 2020 (FWQ 13-16)
Join riders in dreamlike pillows and spines as they shred some of the deepest snow on the planet.
Stop 2:  Kicking Horse Golden BC, Canada
'Time To Get Rowdy!'
February 06-12, 2020
The playful Canadian terrain gives riders a chance to go big while showing off their technical skills.
Stop 3: Ordino Arcalís, Andorra
'Hold The Line'
February 28 – March 04, 2020
Riders navigate the dynamic conditions and complex terrain high in the Pyrenees Mountains of Andorra.
Stop 4: Fieberbrunn, Austria
'Crunch Time'
March 07-13, 2020
It's do or die for the penultimate stop of the tour – riders commit it all to qualify for the final.
Stop 5: Verbier, Switzerland
'The Grand Finale'
March 28 – April 05, 2020
There's steep, and then there's the Bec des Rosses – the stunning freeride summit that inhabits contestants' wildest fantasies and darkest fears. The season culminates in Switzerland at the 25th edition of the Xtreme Verbier – a historic event and celebration not to be missed.
All of the events will be streamed live on the FWT website and social media channels! Follow FWT on Facebook and Instagram for the latest event and rider news all season long.