Vans Duct Tape Invitational Rockaway, NY Sees Kirra Seale And Harrison Roach Crowned Winners
The 21st Vans Duct Tape Invitational and Festival brought together showcases of craftsmanship, creativity and style across board shaping demos, art, music and a men's and women's longboard competition. Taking place over October 3-6, 2019, the competition in Rockaway, NY concluded with Harrison Roach and Kirra Seale taking the titles.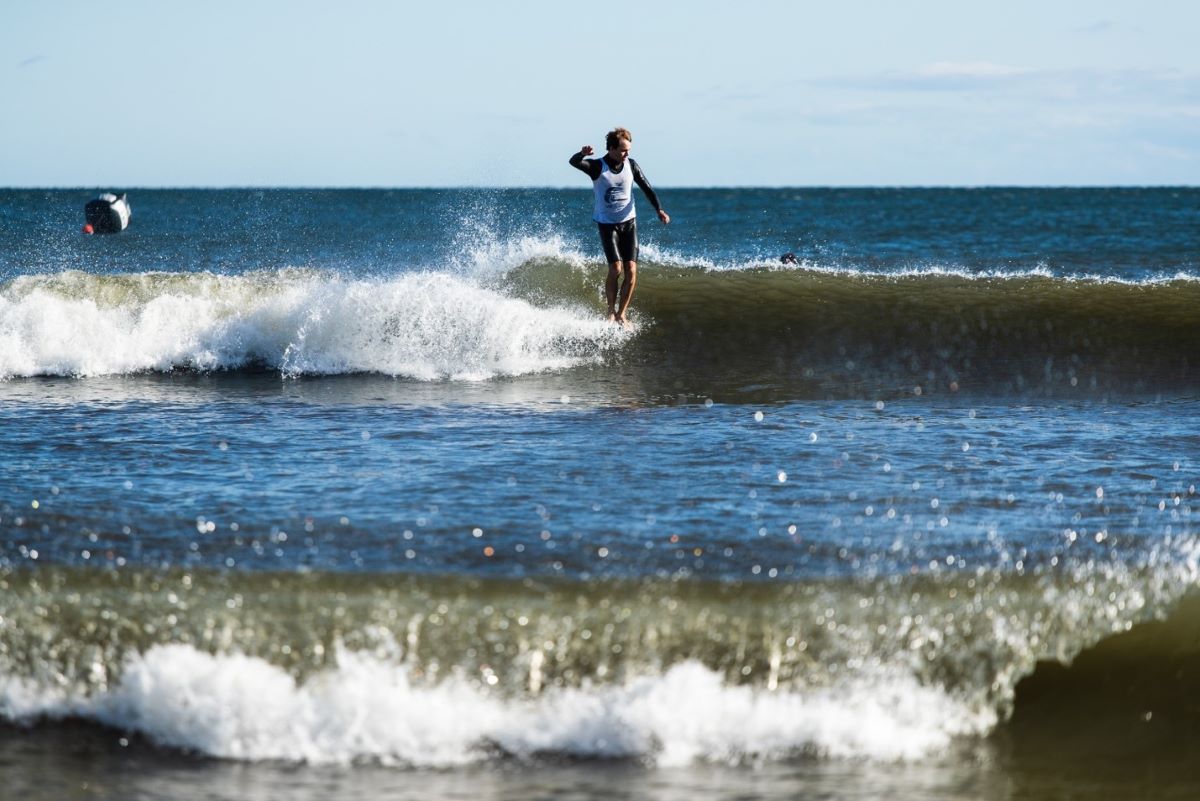 Press Release:
Harrison Roach and Kirra Seale Triumph in Rockaway at the Vans Duct Tape Surf Festival
Vans' Celebrated Duct Tape Longboarding Surf Series Hit New York's beloved beach to salute an event of creativity and innovation alongside great surf conditions
The locals of Rockaway, NY are still on cloud nine as the dual events of the Vans Joel Tudor Duct Tape Invitational and Festival closed out this past weekend. Featuring a men's and women's longboarding competition, board shaping demos in celebration of surf craftsmanship, art, music and eclectic beach vibes all around, the Vans Duct Tape Festival hosted by surf icon Joel Tudor, brought the community together in spades for a great weekend.
"Our goal to bring the DTI to a New York beach matched with an urban environment made Rockaway an easy choice. Having achieved our vision and experienced some luck along the way with the waves, mother nature brought us a beautiful show!" said Joel Tudor, Duct Tape Invitational Contest Director and long-time Vans Surf Team Rider. "We couldn't be happier with the outcome. Much love NY!"
Showcasing the natural juxtaposition between art, music and creativity in surfing, and led by the living legend himself, Joel Tudor, the Vans Joel Tudor Duct Tape Festival in Rockaway brought engaging shaping demos, film premieres and a collaborative street market featuring local vendors + live music by artists including Brooklyn based punk band, Surfbort. Guest board shapers and surfing icons Alex Knost, Karina Rozunko and Pat Schmidt as well as pro skateboarder Andrew Allen, inspired the community with an open library of eight hand-shaped board designs to test out. Over 75 board demos by eager community fans took place over the course of the event. The custom boards have all been donated by Vans to local and beloved Bunger Surf Shop, extending the innovation to the Rockaway surf community indefinitely.
In the women's longboarding competition, Hawaiian Kirra Seale claimed her first ever victory in the Duct Tape contest, maneuvering effortlessly in glassy logging conditions whilst highlighting creative poise wave after wave. Having recently quit her job to pursue a dream of becoming a world class surfer, Seale's win cements her standing amongst the very best. In the men's division, Harrison Roach returned to the winner's circle after a five-year hiatus from the DTI event, which goes to show just how talented this group of loggers truly are. With every heat like a final, Roach surfed brilliantly, remaining selective with his waves. Roach's balancing act earned himself a smooth victory.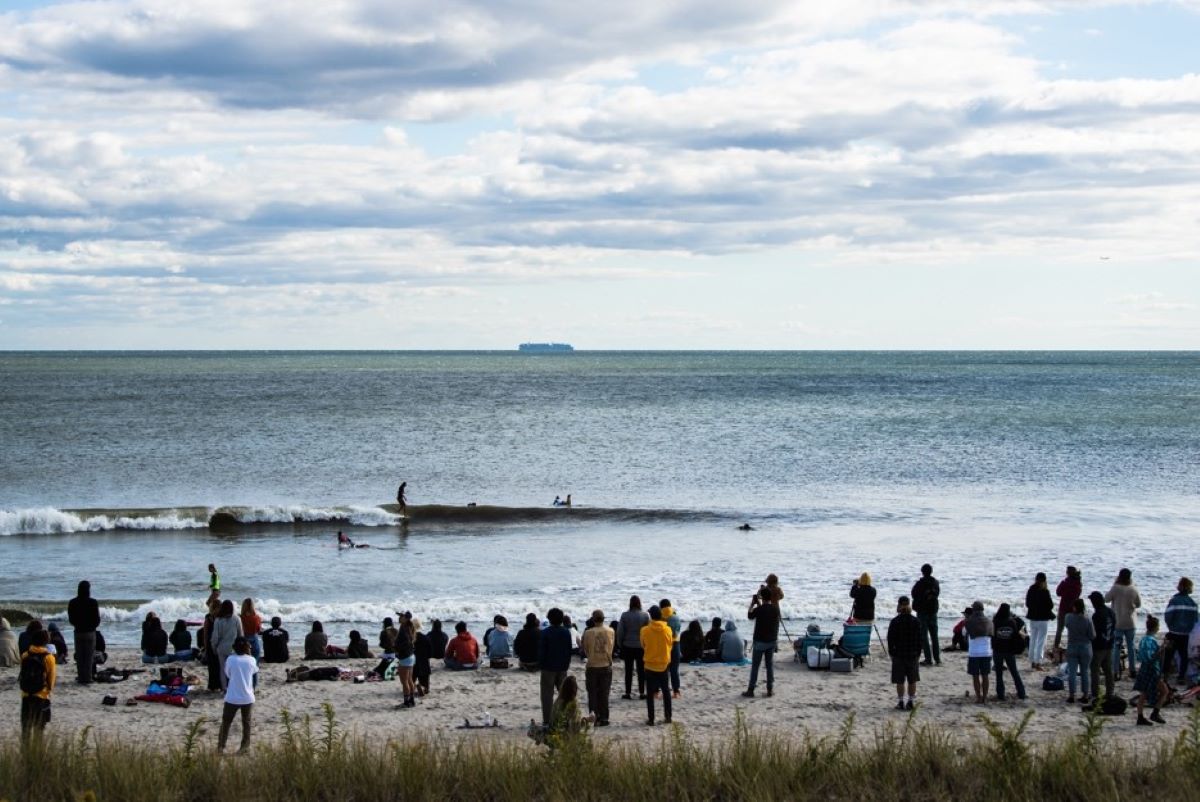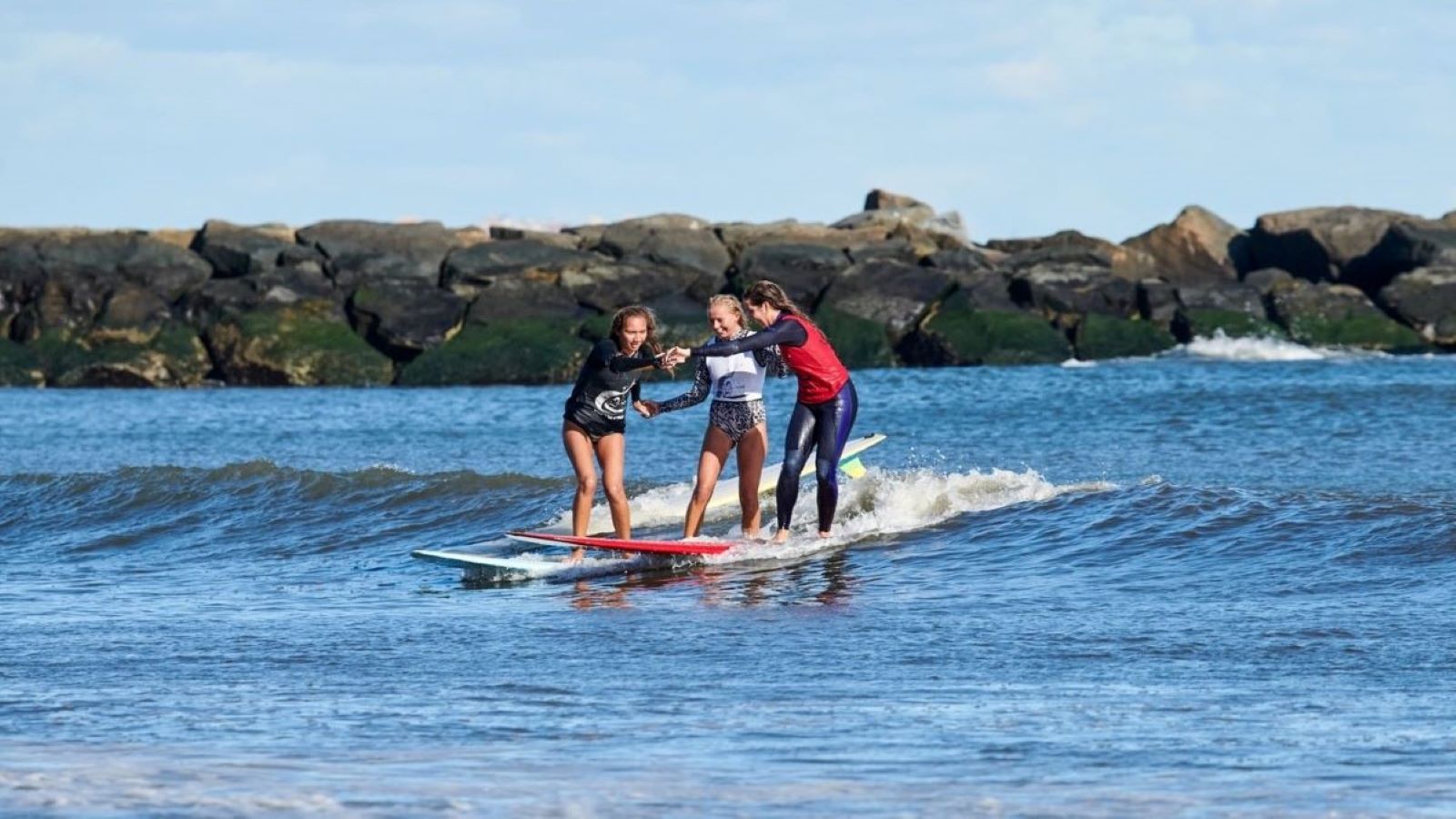 The 21st Vans Joel Tudor Duct Tape Invitational showcased great surf conditions and captured praiseworthy longboarding by 32 of the world's finest loggers including Kaniela Stewart, Chloe Calmon, Kai Takayama, Victoria Vergara and crowd favorite Dean Petty. A true example of progression in longboarding, undisputed Rockaway champions Harrison Roach and Kirra Seale in the end swept everyone away with their eclectic and imaginative styles.
Vans Joel Duct Tape Invitational Rockaway Results
Men's Division
Harrison Roach
Kevin Skvarna
Kaniela Stewart
David Arganda
 Women's Division
Kirra Seale
Kelis Kaleopa's
Haley Otto
Chloe Calmon
Celebrating the evolution of a surf legacy, the Vans Joel Tudor Duct Tape Festival upholds its mission to bring together an international collective of people inspired by surfing, and to honor progression and creativity in surf culture by engaging communities around the world that thrive by the sea.
Follow @vanssurf to see the full photo recap from the 21st edition of the Vans Duct Tape Invitational in Rockaway, New York.