Vans Achieves 16 Percent Revenue Growth in Q2 2020
At a recent Investor Day event in Beaver Creek, Colorado, VFC introduced an evolved corporate logo and branding, as well as an ambitious Fiscal 2024 Strategic Growth Plan. Now it was time for the US-based brand conglomerate – home to Vans, outdoor brand The North Face and work wear label Dickies – to follow up the strategic vision with some hard numbers.

On October 25, VF Corporation presented results for Q2 of fiscal year 2020. The verdict: solid results, even though VFC missed its projected revenue target.
For the quarter ended September 28, 2019, VFC revenue from continuing operations increased 5 percent (up 7 percent in constant dollars) to $3.39 billion, missing the target by $30 million.
Once again, the biggest growth driver was the Active Segment, where revenue increased 9 percent, including a 16 percent increase in Vans brand revenue (constant currency).
In the bigger picture, VFC still expects full year fiscal 2020 adjusted revenue from continuing operations to reach around $11.8 billion, reflecting growth of approximately 6 percent.
"We're pleased with the strength of our second quarter and first half results, driven by our two largest brands and our international and direct-to-consumer platforms," said Steve Rendle, Chairman, VF Corporation President and Chief Executive Officer. "The quality and fundamentals of our business remain solid as a result of the focus and strategic execution of our business teams around the globe."
Vans: Impressive Growth
Iconic footwear and apparel brand Vans continued its stellar run. During Q2, Vans achieved 15 percent growth in the Americas, 4 percent growth in EMEA, and a whopping 28 percent in APAC. By comparison, outdoor brand The North Face only achieved 10 percent growth globally, while work wear mainstays Dickies declined by 1 percent.
In Q2/2020 Vans global direct-to-consumer revenue was up 18 percent in constant currency, including a stunning 24 percent growth in DTC digital. Divided by product families, Vans footwear revenue increased 13 percent (Heritage +11%; Progression +27%) and apparel & accessories by 17 percent.
Speaking on the product portfolio, Steve Rendle said: "While the core heritage business continues to generate strong double-digit growth, we are particularly encouraged by almost 30% growth in progression footwear, driven in part by the new ComfyCush franchise and continued momentum in apparel and accessories, which grew almost 20%."
Viewed over the first half of fiscal 2020, Vans growth reached 19 percent in constant currency, supported by growth across all markets and product families.
Looking more closely at Europe, Vans reported strong back-to-school driven by apparel (+15%) and Progression Footwear (+13%). House of Vans pop-ups in Barcelona drove brand awareness and consumer engagement, while Vans Family Loyalty program – successfully launched in the UK in July – has already reached 100K members.
The brand with the slogan 'Off the Wall' is expected to surpass the $4 billion per year benchmark in fiscal year 2020 and is well underway to become a $6 billion business at the end of fiscal 2024.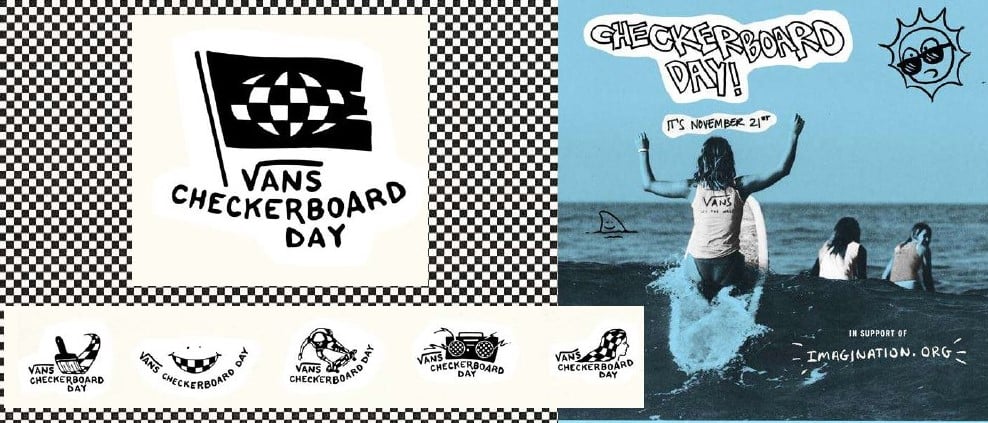 On November 21, Vans will bring to life the brand worldwide on Vans Checkerboard Day – and will donate $1 million to children's outreach organisation imagination.org.
On Track to Perform
Looking ahead, VFC even slightly raised expectations for the Active segment, home to Vans, that is now expected to increase approximately 8 to 9 percent instead of 7 percent.
For fiscal 2020, VFC has raised its outlook for Vans: "Based on our second quarter performance and our increased visibility to the full year, we are again increasing our growth outlook for the Vans brand. We now expect 13% to 14% growth for the full year, slightly ahead of the brand's long-term growth target," said Steve Rendle.
VFC's biggest growth segments continue to be DTC, where Q2 saw a 12 percent revenue increase, and digital with a recent 18 percent increase within DTC.
Following the Q2/2020 presentation, VF Corporation shares took a slight dive: stock was down 6.52 percent mid-day on Friday, or $5.92 per share at $84.90. But considering the otherwise solid financials and disciplined execution of VFC's growth plan, these are just minor bumps on the way to bigger and better things.
"Despite an increasingly uncertain geopolitical and macroeconomic environment, we are confident in the trajectory of our business as we move into the second half of our fiscal year, as reaffirmed by our outlook," said VFC CEO Steve Rendle, adding: "We remain deeply committed to transforming VF into a more consumer-minded and retail-centric organization while delivering superior returns to shareholders."