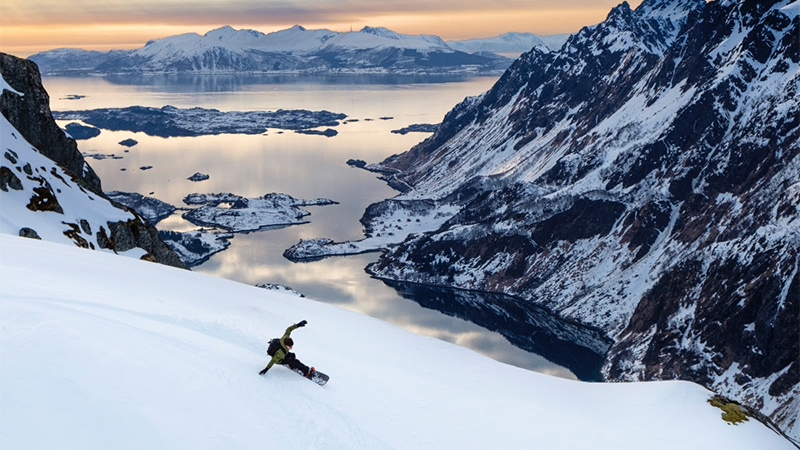 LiveHeats: Cloud-Based Live Scoring App Started By Former WSL Athlete Broadening Its Horizons
LiveHeats, a cloud-based live scoring app used in action sports, has been updated to cover snowsports. From grassroots to professional events, LiveHeats aims to allow all competitions access to as-it-happens scores and results, easy publishing of heat times, heat generation and start times. CEO and Co-founder Chris Friend tells us more.
Press Release:
LiveHeats expands to offer easier live judging for snowboard and freeski events
LiveHeats is excited to announce the release of its new cloud-based live scoring and event management app for snowboard and freeski disciplines.
LiveHeats launched in 2016 as a live scoring and event management app for grassroots surfing clubs in Australia. Since then it has expanded to all levels of competition in action sports including surfing, skateboarding, bodyboarding, skimboarding, wakeboarding and skimboarding across 18 countries around the world. Notable organisers using the platform for their events include Surfing Australia, US National Scholastics Surfing Association (NSSA), Wakeboarding Australia, Skateboarding South Africa, and West Coast Board Riders (CA).
In June 2019, LiveHeats began beta testing of a version of the app for snow sports with Snow Australia. The platform offers organisers a way to streamline their events: with automated start list and heat generation, publishing of heat times to athletes, live judging with judges entering scores into smartphones or tablets, live scores and results for the public, and automated rankings. LiveHeats now supports all freestyle snowboard and freeski disciplines, moguls, as well as boarder-cross and ski-cross.
"LiveHeats exists to make life easier for action sports competition organisers, while improving the athlete and spectator experience" says Co-founder and CEO Chris Friend. "It's been very exciting to expand into snow sports – we've learned that the majority of organisers don't have the budget for the traditional live scoring systems that require an expensive set up and experts to operate it. They need an easy to use, mobile-first based system that they can set up and run themselves with minimal hardware – and that's where LiveHeats fits in."
The 2019/20 winter season will see many snow events go live on the LiveHeats platform, with USA Snowboard and Freeski Association, the Finnish Snowboard Association, Snow Australia, NZ Snowsports all signing as clients on the platform – with other major national federations looking to adopt for their upcoming events.
About LiveHeats
LiveHeats is a live scoring and competition management platform for action sports organisers. The platform is used by over 330 organisations around the world for live scoring, athlete registration, event management and rankings. The platform is different to existing platforms, in that it is 100% cloud based and can be run with just a smartphone per judge.