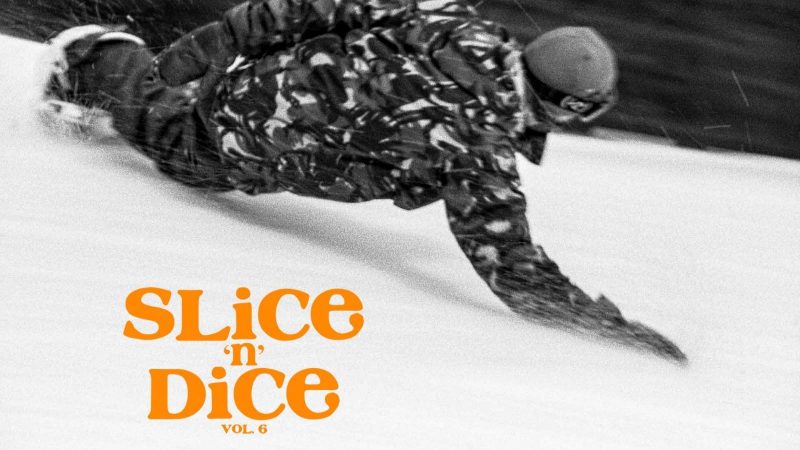 Volume 6 Of Nidecker's Slice 'N' Dice Available Out Now
Volume 6 of Slice 'n' Dice is now live. Team riders and super coaches Lewis Sonvico and Dave Crozier engage rail and pop sweet ollies in the new film presented by Nidecker snowboards. Filmed by Sam McMahon (who also edited) and Ed Blomfield, Wolume 6 is 4 and a half minutes of shreddable goodness.

Press Release: Who really needs that metre of fresh powder? Do perfectly groomed parks make better riders, or do they produce riders who can only ride inch-perfect corduroy?
This year we went back to basics. No long-haul flights, no special terrain, just one run in a resort a short drive from home. The 45 year old Saix gondola in Samoëns, France is as bare bones as it gets, much like the gnarled Grand Cret trail that lies beneath, but with its banked turns that twist through the forest providing the backdrop, we thought there wasn't a better canvas on which for us to lay out the next chapter.
Lewis Sonvico (@getsuperrad) and Dave Crozier (@davecroziersnow) are back to set edges, scrape palms and burn wax, proving once and for all that snowboarding is just as fun on sludgy pistes as it is at a private Baldface session.