Swiss Market Insight: 2019 Roundup
The time has come for our rundown of 2019 – a mixed, but pretty positive year for the Swiss boardsports market. The start of the year was marked by a winter that reached every corner of the country, and this provided good trade and decent visitor numbers to ski resorts in early Spring, thanks to the large snowfall. By Fabian Grisel.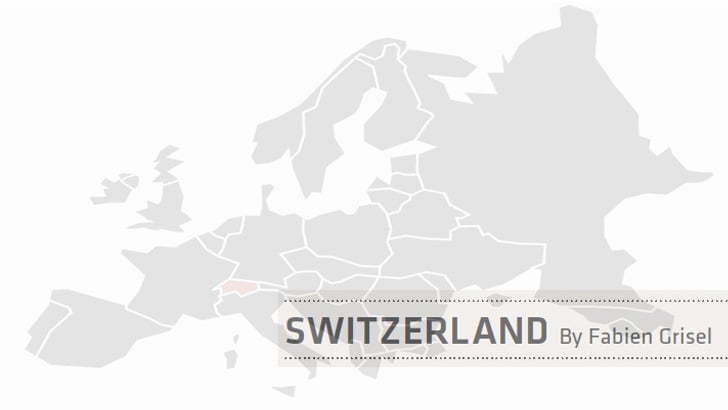 With April and May's cold and unsettled weather, the most dedicated splitboarders were able to live out their passion well into June, which is really not that common at all. On the whole, you could say that the winter was a success, with some rather encouraging signs for the future: the highlights saw growth in splitboard sales on one side, with increases in rental equipment for kids and high visitation numbers in the resorts on the other.
Even though the market reaches well beyond the confines of summer, skateboarding remains somewhat stable throughout the year – as soon as the warm days arrived, people came into shops looking for skate product. Sure, it's a trend that we've seen for several years now and this year was no exception, with shops regarding this market as an important, if not the major source of revenue for their business in summer. So the trend is continuing, teenagers, kids, boys and girls are all rolling around more – more frequently and in all sorts of different ways. From simply getting around, to little flatland sessions behind the house, impressive tricks in the latest bowl dug out from the dirt, or having boards glued under the arm to show off in the playground – skateboarding seems to be everywhere these days, to the great delight of our skate shops.
Obviously, this trend brings in growth related sales such as skate shoes, a sector mainly dominated by Vans because of their fame beyond the skate world, as well as Nike SB and Adidas (for actual skaters this time) both boasting huge volumes too.
In other flagship products in 2019, accessories of all kinds have flown off the shelves. Baseball caps and hip bags are the two items, which alone provide a significant proportion of our shops' tailoring turnover. These are bought in all shapes and colourways so that they match with the extensive wardrobes everyone already has.
With the previous winter finishing on such a high note, winter sports fans are going into the new season with this lovely memory fresh in mind. So you can feel that there is a certain eagerness to see, touch and get informed about winter products – demand is strong, even though it's quite early in the season. It's likely that some people have noticed that certain products will not have infinite stock and would rather get them early than miss out on that highly prized item. Of course, demand is hugely varied in the gigantic window display that the internet provides, and this does nothing to help the life of the shop retailers whose assortment is limited to the point that they can't meet all demands under the sun. This brings frustration, as much for the seller as is for the customer, who can't find what they want after making the effort to go to the shop rather that ordering online. That said, as we know, the product can be quickly delivered to the retailer in order to solve this problem and this still seems to work these days, although it's difficult to know for how much longer. Technological progress, digitalisation of what's on offer and changes to how we consume are happening so quickly that we could lose grip faster that we'd have thought possible.