German Market Insight 2019 Roundup
The German council of economic experts just released its forecast for 2020. The verdict: Economic growth is about to slow down significantly. Whereas the council predicted 0.5 percent growth for the German economy in 2019 – as opposed to the German government's 1 percent estimate – the year 2020 will only mark a 0.9 percent increase. While this may sound like more growth, we need to keep in mind the so-called 'calendar effect': The year 2020 has significantly more workdays! By Jochen Bauer.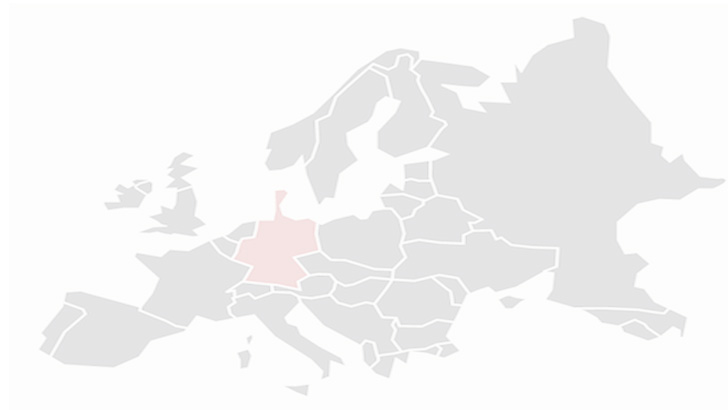 It didn't take ecommerce giants Alibaba many workdays, just their Singles Day sales event, to break records: Within one minute and eight seconds, the Chinese company raked in its first billion in revenue and clocked in $38.4 billion that day, 25 percent more than the previous year. Intersport is restructuring its ecommerce business and expects three-figure million sales in the near future. Decathlon, the French sports discount chain is expanding its physical footprint into Germany with more stores and house brands.
One segment that has felt the brunt of cheap products flooding the market is SUP, although overall trends are positive. SUP has become a mainstream sport in Germany, while skateboarding has picked up significantly in 2019 with notable sales growth.
"Skateboard sales have seen a boost over the last few months," said Martin Propfe at Pivot Distribution. "The real standout was sales of complete boards, which probably indicates that more beginners are getting on board. And we have received more orders for decks, wheels, bearings etc. Sales of surf skates are also up. Pre-orders for spring 2020 were solid, so we are confident about 2020."
"The hardware business was great across categories, and complete boards were a real standout," said Jörg Ludewig at Urban Supplies in Wiesbaden. "Although business picked up rather slowly because of the long winter, summer really took off. It was on! Complete boards were flying off the shelves, but softgoods are still miserable." The reason may be that skate brands from abroad still have trouble offering adequate margins to retailers. And many U.S. brands are far behind German or European streetwear labels in terms of quality. The only exception may be the Thrasher print Gildian T-shirt that had a smashing 2019 season.
"Business is great at skate shops in larger cities, but small-town retailers can have it tough and are under pressure. Shop owners need to keep an eye on completes and all components for a decent set-up. And not sleep on trends. The scene has become more diverse, shaped decks are going well, completes extremely well while longboards are still collecting dust," said Jörg Ludewig.
"Skateboarding is developing nicely, and I would advise retailers to take advantage of pre-order discounts. Looking at pre-orders, levels are above Spring 2019, so 2020 promises to be a great year. And perhaps the Olympics may also have a positive impact on the market."
Mosaic sales agency also had a great 2019. Philipp Schmidt also confirmed a positive sales trend in skate hardware: "Softgoods are stable, t-shirts, backpacks, and beanies worked well, while hoodies and caps had less demand here than last year. Shoe sales are better than one or two years ago, so we may be seeing the end of a negative trend. The skate scene has grown in 2019 and girls are making moves. Shops can't afford to sleep on things in this day and age, keep an eye on everything! Overall, fewer shops are closing. Those who are good, remain good. The operating term is retail experience."
As mastermind behind Boarders Project, Roland Kluge has been on a journey to serve customers with attractive online initiatives. At www.boarders-project.com customers can interact with a mixture of online store and showroom. The platform is also highly engaged across social media channels while offering direct customer service digitally. "I think that with the variety of shapes and flexes out there, regular customers are having an increasingly hard time choosing a board. This is where we come in as advisors and product experts. I think there is a growing demand for an honest and fact-based service and the number of boards purchased as a second or third in the quiver – or boards for specific uses – is still on the rise. We have been seeing rapid sell-through of snowboard gear since early September. And we're noticing that last season, with its abundance of powder days, has increased demand for boards with great pow-float characteristics. Plus, 'euro carving' is back and demand for boards with solid contracting is up. Camber boards are also in high demand. And among people who like to ride often, interest in hybrid camber or double camber rocker profiles is diminishing."
When K2 Sales Manager Andreas Threimer asked about the launch of winter season among reps and retailers, he received positive feedback. Everyone seemed content and sales were up over last year, so everyone has positive expectations for the 19/20 snowboard season. Follow-up orders are also coming in, and it's looking like a perfect start, unless we're in for an unseasonal warm period in November/December.
According to Nitro's Bavaria rep Stefan Thaler, demand in stores increases significantly once the first cold and snow arrive. Although October proved rather mild, November kicked off winter in style. On a positive note, price point battles among retailers with hefty discounts are far and few, especially compared to 2018.
Nevertheless, competition remains tough, as online purchases are on the rise, while Amazon and large-sized retailers tend to dominate. But the new generation is also changing its tune and more and more are viewing Amazon in a critical light, which benefits local specialty retailers. Snow shops need to continue offering a solid selection and specialist service to pick up these customers. Aside from Stand Up Paddling, skateboarding was on the rise in 2019. Even surfing in Germany – especially river surfing – is a hot trend. Munich remains a hot spot, while November 22 marked the opening of Wellenwerk Berlin river surfing park. Additionally, a number of river waves are in planning and construction stages across the country. While October proved much too warm, a cold November brought heavy snow into the Alpine region. More and more customers are (re)discovering snowboarding and demand for powder, carving and split boards is trending up. Here's to a wonderful snow season in Germany!