gogglesoc Taps Into Snowboarding Niche, Sustainably!
Snowboarders have become accustomed to coughing up serious amounts of dosh for the best goggle lens on the market – making gogglesoc's invention a sight for sore eyes. Designed with sustainability in mind, gogglesoc have poured over 150K recycled plastic bottles into their products, penning collabs with initiatives such as POW, photographers including Scott Serfas, Whistler Mountain and more. gogglesoc have tapped into the last unclaimed piece of real estate in the snowboarder's attire.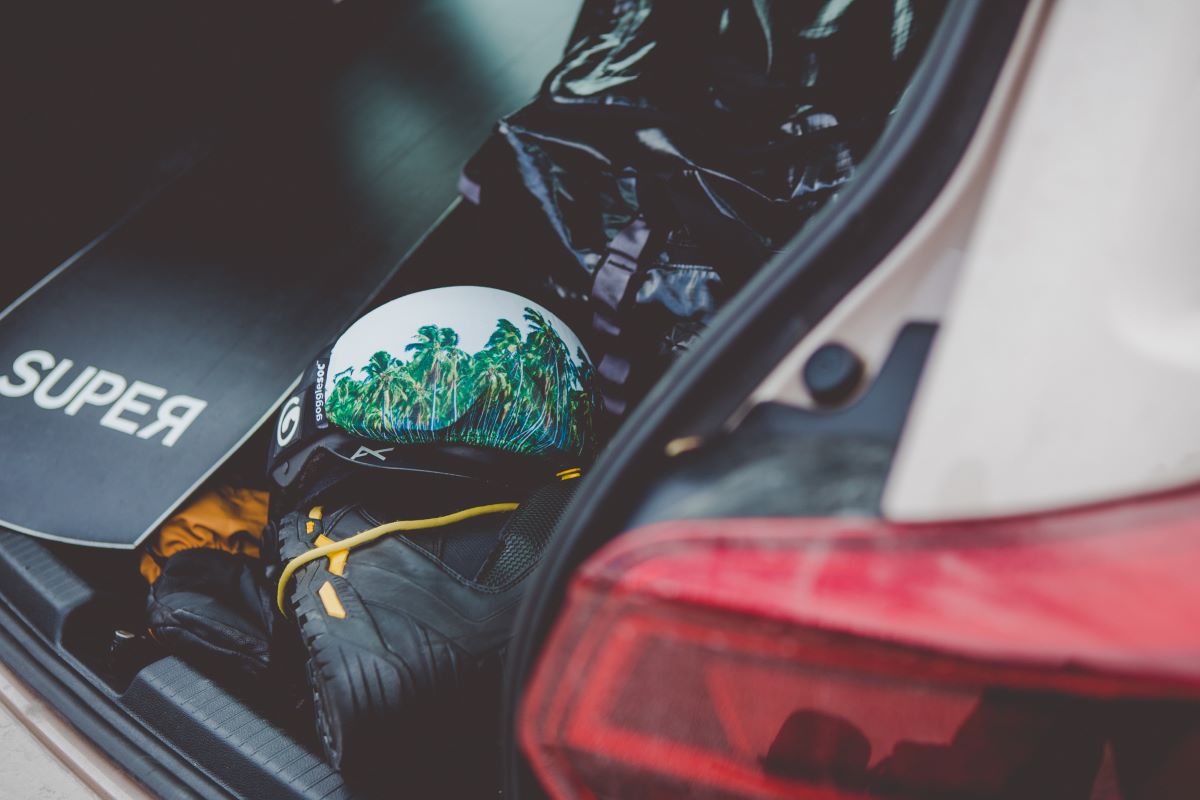 Please give an overview on how and why the company began.
Born in 2016, gogglesoc is a Whistler BC based company whose flagship products are protective goggle covers made from recycled plastic bottles. Our products merge function with personality and do so in a sustainable way. What started as an idea among three friends to protect pricey goggle lenses from the scuffs and scratches they can be subjected to, has since sold over half a million gogglesocs, recycled over 150,000 plastic bottles and created a new product category in the process (and even encountered some copycats, but hey, imitation is the sincerest form of flattery).
After testing the product concept in Whistler BC, we officially launched into the North American market and have since grown globally. Most recently, we launched into the European market at ISPO 2019.
Who is on the management team, and what are their backgrounds?
gogglesoc was started by three friends originally from London, UK. Josh leads the brand team, while Andy takes care of sales and Rich heads up finance and operations. Supporting us is a team of superstars who bring their own passion for problem solving, creativity and the outdoors. Although we come from a variety of professional backgrounds, all three co-founders had the common goal of starting our own brand, and what better industry to do it in?
What is the company ethos?
Our creative nature drives us to keep things fresh, fun and to never be behind the curve. In a short time, we've accomplished a lot. We've officially created a product category, sold half a million units, repurposed 165,000 water bottles, expanded sales to 21 countries, across thousands of retail partners. We've created a practical solution to a common problem and our priorities remain the same now as they did when we started the company: to create products with simple and functional design at an approachable price point that keeps the planet in mind.
Having a limited product offering pushes us to stay relevant as a brand and ensure we are a valued retail partner, meaning great sell-through and providing a reliable experience.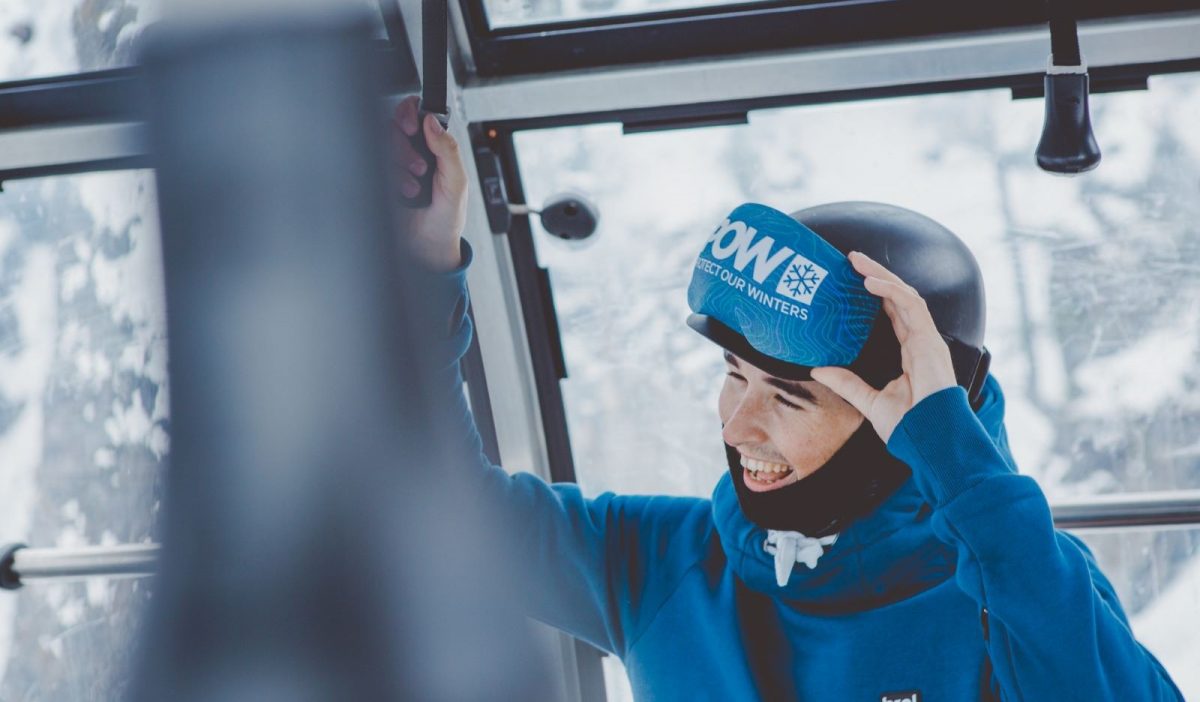 One way of keeping our brand relevant is by way of meaningful collaborations. We've been partnered with Protect Our Winters since 2017, having donated over $25K towards their cause.
What sets you apart from your competitors?
When we started the company, we had no competitors. Since then, however, a number of copycat brands have emerged. Nevertheless we remain the global leader in our product category, and see the competition as something positive, drawing attention to the product category we created.
Having said that, none of our competitors have built a brand as strong as ours or considered their impact on the environment like we have. We remain the original and market leader – there's only one gogglesoc.
Tell us  more about your environmental commitments.
At gogglesoc, we think it's cool to be kind and this extends beyond our charity work, to considering the impact we have on the environment. Our products are made using rPET: post-consumer recycled plastic bottles. They are packaged on minimal recycled card and our hangers are designed to be reusable. Beyond this, we recently developed new retail display racks that are made from recycled chopsticks, collected from restaurants around Vancouver.
Although we recognise we won't solve global warming one gogglesoc at a time, we do think that any new company has a responsibility to consider its impact on the environment.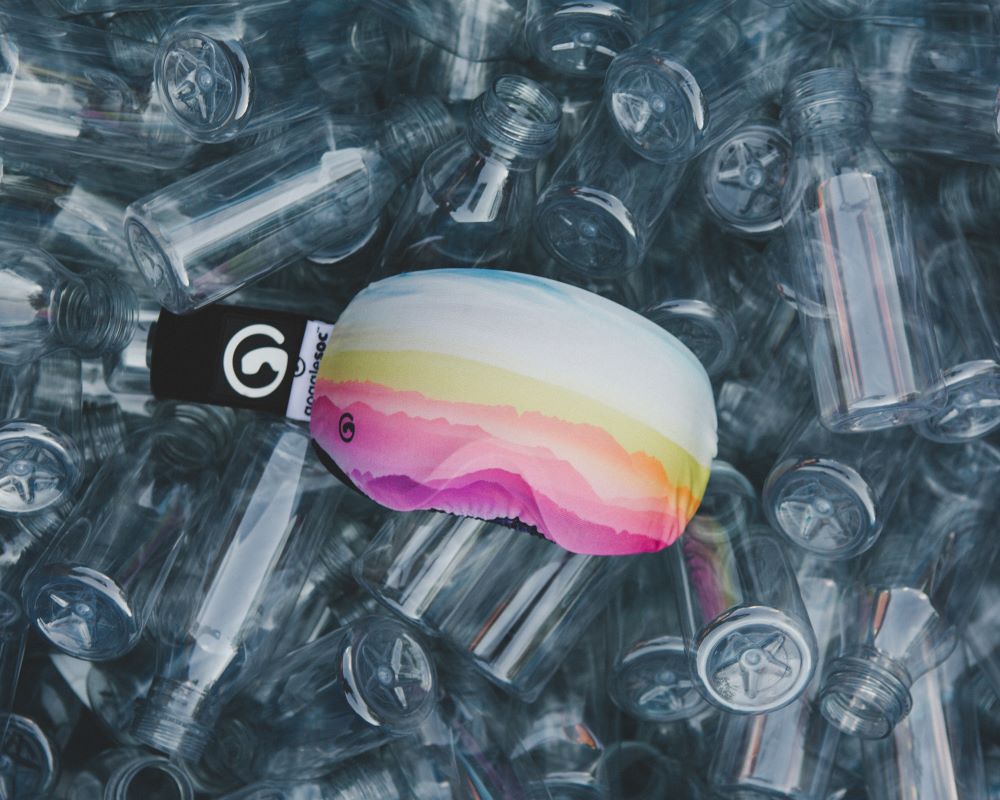 What do you find important about the European market?
Aside from being Europeans ourselves, we've always seen Europe as a key winter sports market for obvious reasons. It's the jewel in the global crown, and although it took us a bit of time to make it across the pond, we have launched now and feel we've done so in the right way and with the right partners.
Please tell us about the collaborations you're working on and have under the belt already.
Tonnes. From our flagship global collaboration with Protect Our Winters, to our recent artist series with pro-photographers Scott Serfas and Ming Poon. From working with Sherry on the Shane McConkey Foundation custom socs, to donating thousands of units to adaptive charities around the world. It's hard to keep track! Keep an eye on our website and social media feeds for more collab news.
Where are you currently distributed and what are the plans for future growth?
Our products are distributed in 21 countries and growing. At this stage we need to give Europe the attention it deserves and after that, who knows – I hear there are a few ski resorts in South Africa we haven't reached out to yet!