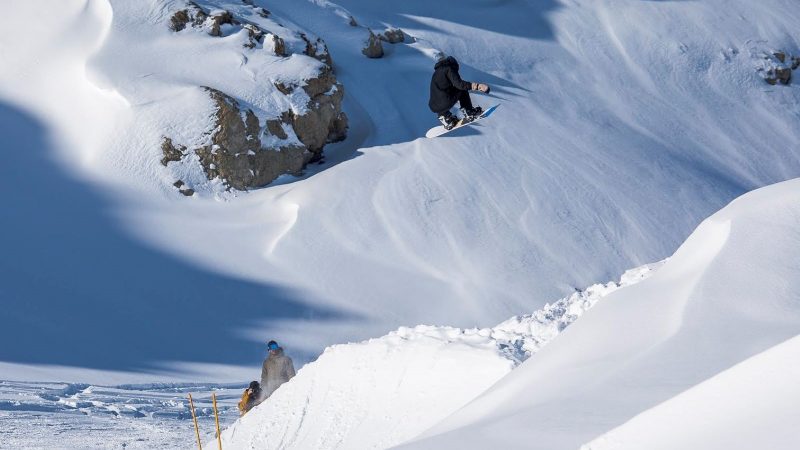 Volcom Celebrates 20 Years Of Outerwear With Spot To Spot, Avoriaz, February 2nd
To celebrate 20 years of Volcom outerwear, Volcom is throwing a snowboard event on February 2 for riders of all abilities. Taking place in Avoriaz, the event will consist of a downhill derby and a rail jam alongside a BBQ and music. And of course, there will be an after party at Laury's bar.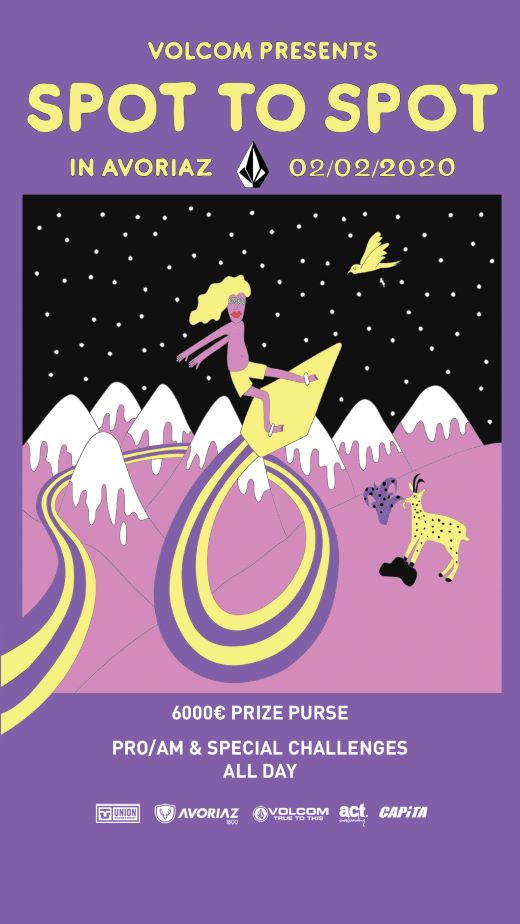 Press Release:
In conjunction with the 20 Years of Volcom Outerwear anniversary, your friends at Volcom are putting on a snowboarding event you can't afford to miss!
Mark the date 02-02-2020!
Teaming up with French resort Avoriaz, Act Magazine and Arthur Longo, Volcom's Spot To Spot event will unify multiple facets of snowboarding for a full day of riding galore.
From turns to rails, side hits & air time, this gathering will bring everyone together, riding through Avoriaz from one challenge to the other.
It will be open to amateurs of all abilities, and with solid cash up for grabs for pros.
Of course, in true Volcom style, there will be celebration until the wee hours.
Triple AAA rating approved (Arthur, Avoriaz, Act)
Program:
Avoriaz: Chinese Downhill (Derby) – Side Hits – Secret mission (Pros only) – Rail jam
+ Music – BBQ – Ambulant bar – Après board
+ Afterparty at Laury's Bar in Morzine with live band and DJs
Free registration at volcom.co.uk
Find the event on Facebook- https://www.facebook.com/events/600637287353322/