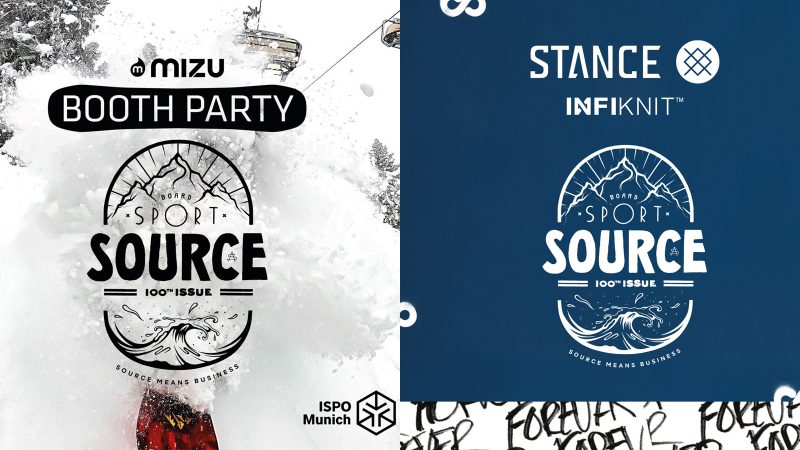 SOURCE Partners With Mizu & Stance @ ISPO To Celebrate 100 Issues
To celebrate hitting 100 issues our good friends at @mizulife are throwing a booth party at ISPO for us this Sunday from 5pm (booth EU_01 & EU_02 between hall A/A2). We'd love to share a beer or two with you there as we celebrate 100 issues (and 18 years) of supporting the European boardsports industry.
Our good pals at @stanceeurope are also helping us celebrate with a limited run of patches available for steaming to socks, pants, t-shirts, bags, caps, jackets or anything of yours you'd like at their booth throughout the duration of the show. Find them at Hall B4, booth 204.
Huge thanks to our main man @akaschwartz for designing the special edition 100th issue logo.