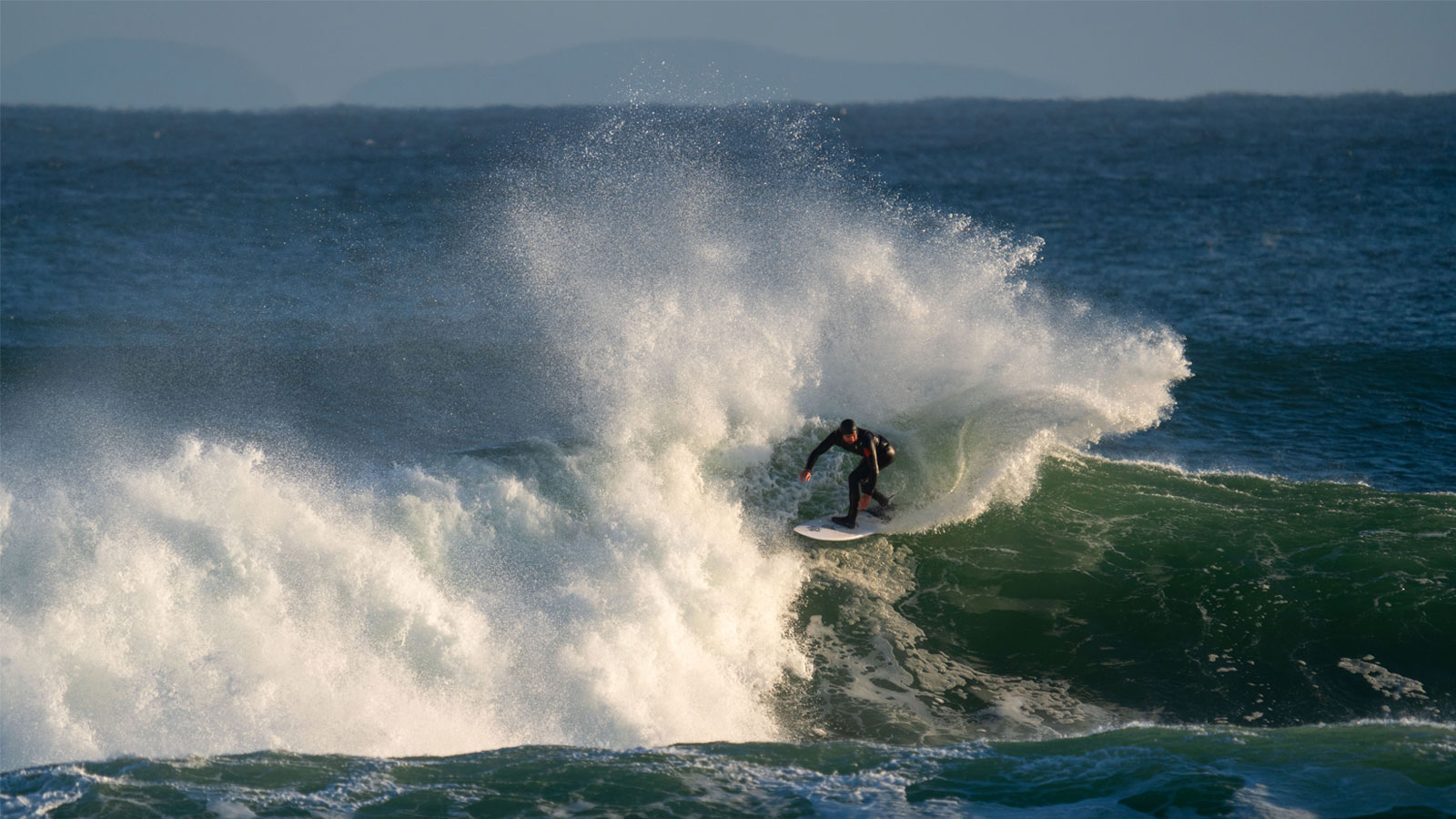 C Skins FW20/21 Wetsuit Preview
Retail Buyers Guide: Wetsuits FW20/21
Brand: C-Skins
Interviewee: Chris Grant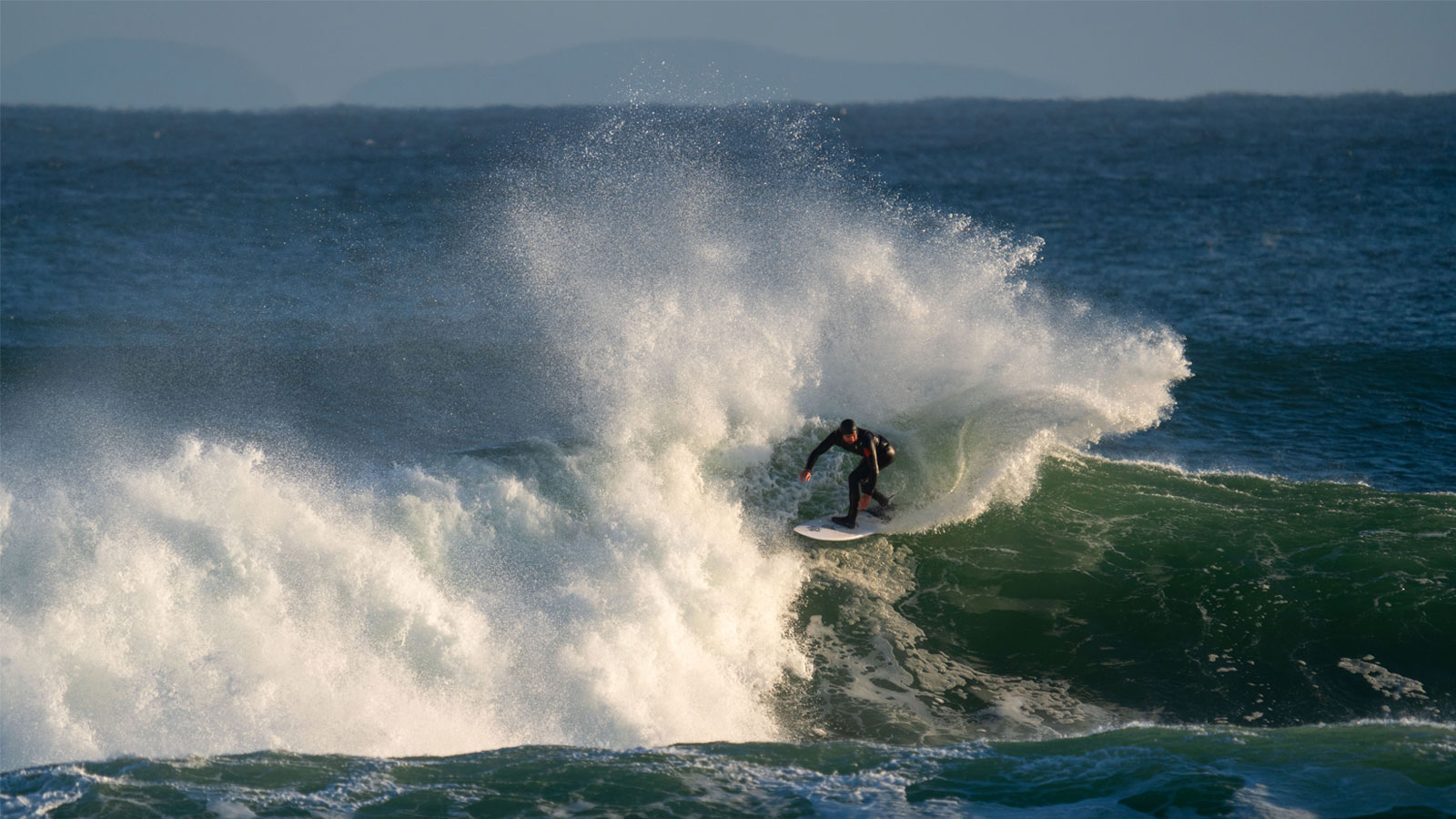 Based on your sales and the retailers' feedback, is the "cold water surfing" phenomenon only associated with core experienced surfers or does it affect the entry-level as much?
We still see winter thinning the crowd down to more committed surfers, but we have experienced real growth in entry-level winter suits in northern areas of Europe where it is cold all year round. We think the potential rise in wave pools over the next few years could spell more growth here as well, since these exciting new facilities appeal very much to beginners but tend to get cold much faster than the ocean.
Competition has never been so tough in the wetsuit market, with many new players within the last 10 years or so: what is your outlook on the market?
We think it's positive, 2019 was our biggest year yet despite the increase in newcomer brands. A winter wetsuit is a much more considered purchase for a more discerning customer, and surfers still look for heritage and reputation when it's a more expensive wetsuit. Having a 10 or 20-year head-start on a lot of the competition helps to keep us in front of the pack with new innovations such as our Dark Matter technology – this is a radical step forward for stretch and durability in winter suits.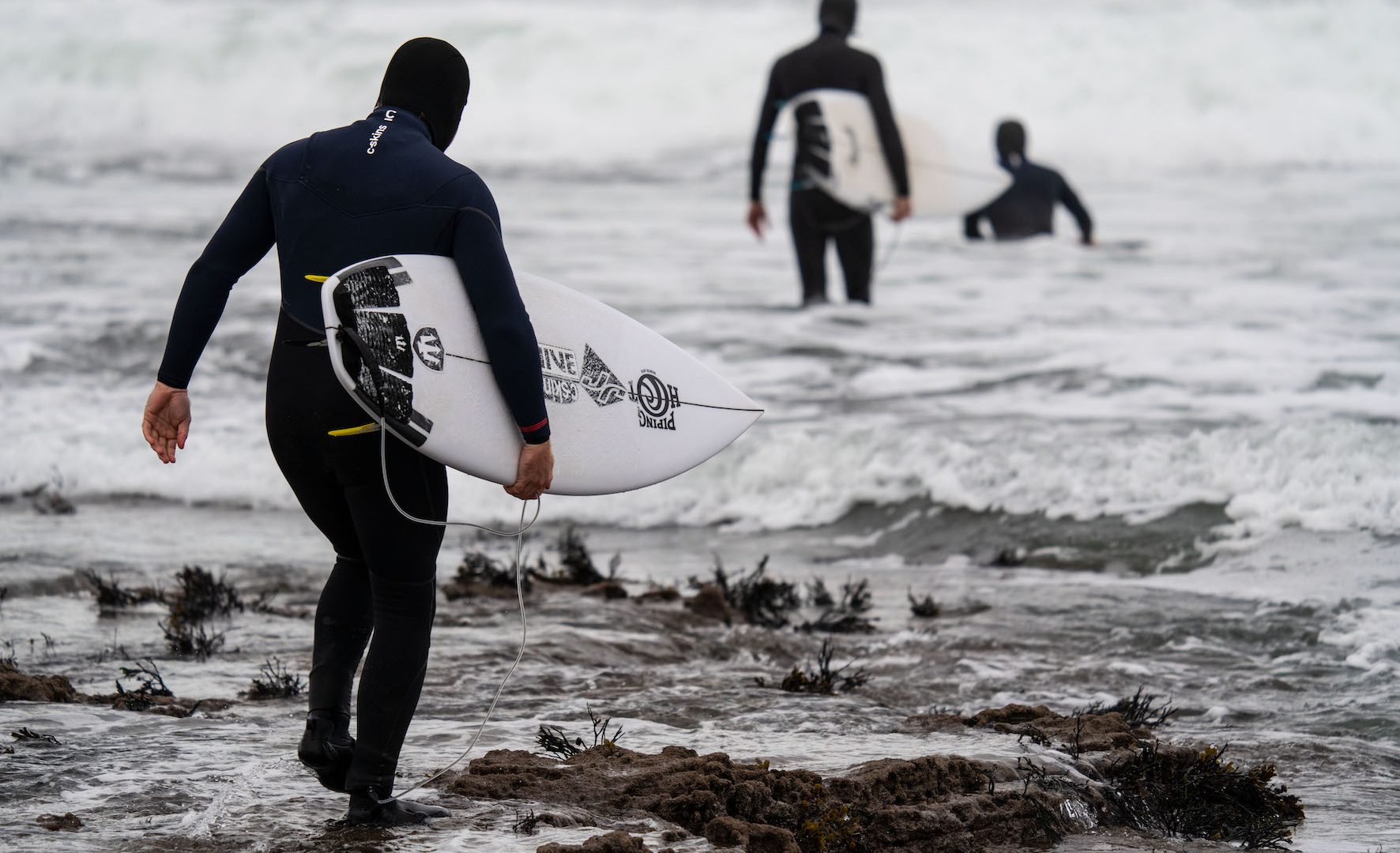 How many sub-ranges does your wetsuit collection tally up? Please detail the segmentation between the ranges (tech & price points).
We have three main categories in the C-Skins range – Discovery, Freedom and Core. These represent our entry-level, mid-range and top-end. Each category has models for men and women which have different names and are tailored to the needs of each, but roughly equivalent in spec and price.
It's a very simple range for both men and women with a back-zip model in the Discovery Series, upgraded chest-zip and back-zip options in the Freedom Series and killer top end chest zips with all-new neoprene in the Core Series.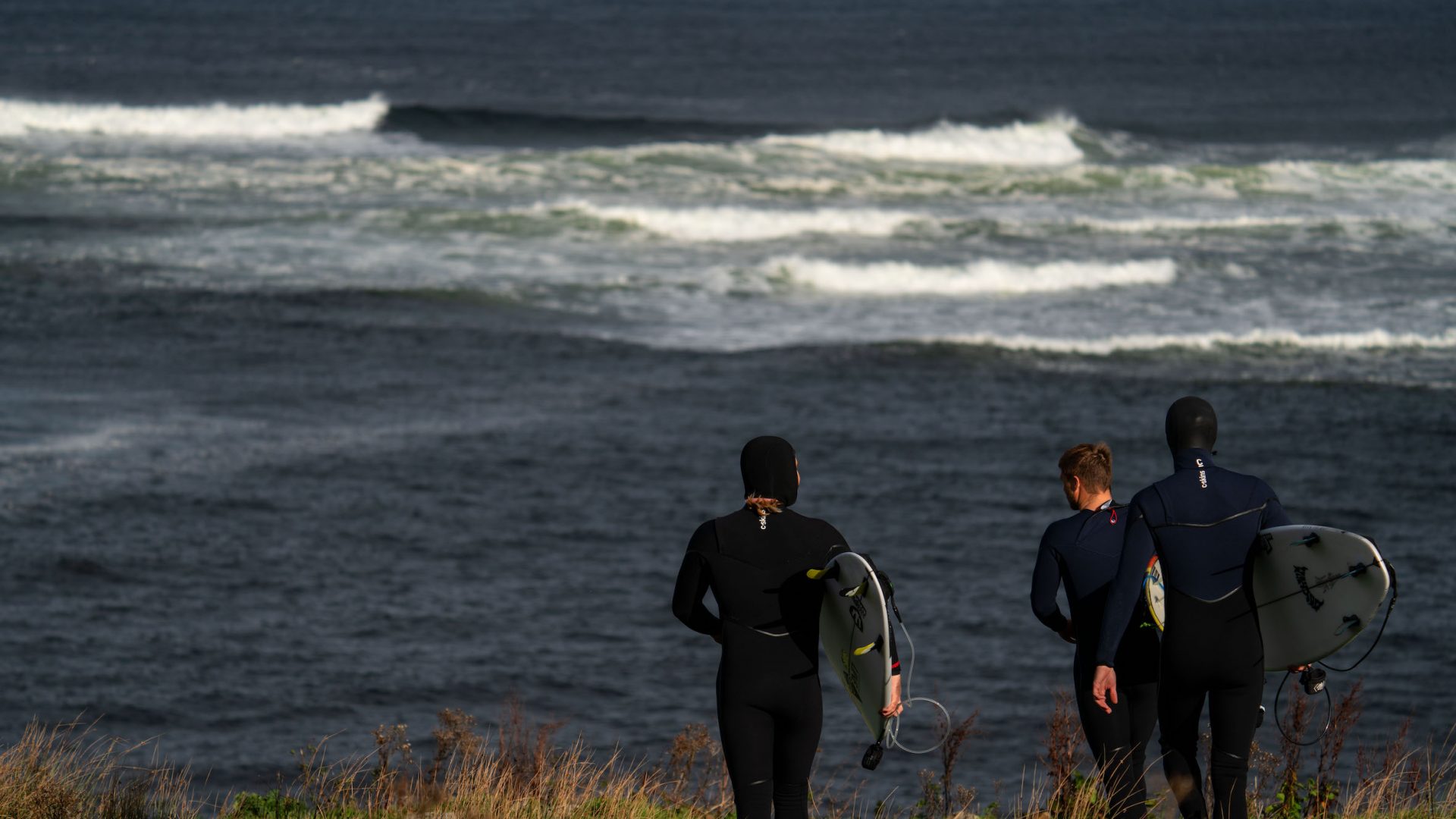 Can you reveal your latest innovation for Fall-Winter 2020/21: rubber sourcing/tech, paneling, seams and closure system…
Last winter we debuted our industry-leading Dark Matter to replace smoothskin panels in our top-end models. This meant we could throw out the compromise between warmth and stretch/durability which is inherent in using extra single-lined panels. We haven't stood still on this – AW20 features a better-still evolution of Dark Matter with a more advanced 3D bonding technology for better stretch and even more warmth. We are also rolling out our latest Halo X neoprene and an all-new thermal neoprene yet to be announced – a high pile, heat reflective, quick-dry lining with radical increase in stretch compared to the competition.
Eco wetties are making much noise in the marketing stories, in the media. But how much of your sell through do they really account for?
All of it. We don't keep more sustainable manufacturing back for certain models. Every one of our wetsuits are made from 100% limestone foam with carbon black additive re-cycled from scrap car tyres. Our nylon yarns are all dope-dyed which eliminates the need for chemical dyeing of finished fabrics. This saves 26% of CO2 and 100ltrs of water per kg of fabric – not to mention eliminating the polluted waste water that is released during solution dyeing.
There is a long road ahead in making a truly sustainable wetsuit and no-one is there yet, but for now 100% of our sell-through is wetsuits that feature these standards as a bare minimum.
What are your eco initiatives? (materials, production effectiveness, waste management, recycling programs…)
We are proud to have partnered with the world's leading wetsuit factory from day one. They are at the forefront of more ecologically-progressive manufacturing. Our production facilities have an advanced solar energy system and a constantly-evolving up-cycling programme which turns neoprene off-cuts and scrap into new qualified products. The R&D happening here right now is very exciting – lots of things to come.
We are a much smaller company than some of the major brands in the market and we naturally pay a premium for our access to these innovations which is reflected in our price at retail. Our customers so far don't seem resistant to this though – more and more they expect it from us which is inspiring.