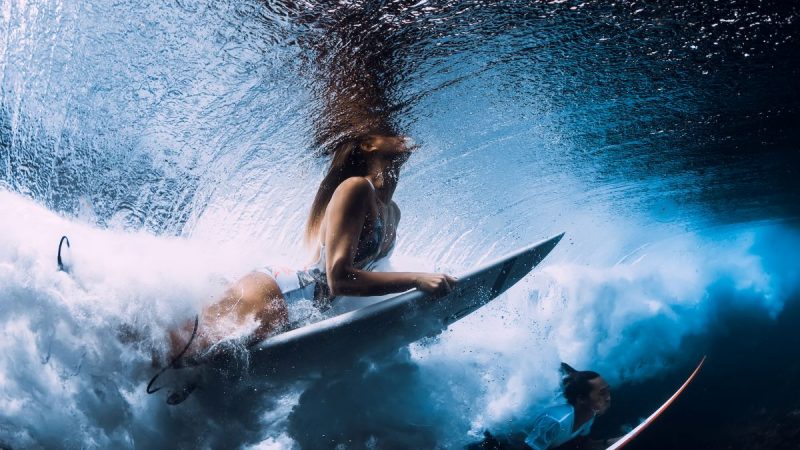 KANOA Surfboards Intro Tech With Highest Amount Of Recycled Content On Market
KANOA Surfboards came to being while founder Thilo von Osterhausen was developing a new composite technology in his master's degree that lead him to believe he could improve the construction of surfboards. Coming from a windsurfing family business, Thilo has created a brand that is both innovative and strives to protect the environment at every step.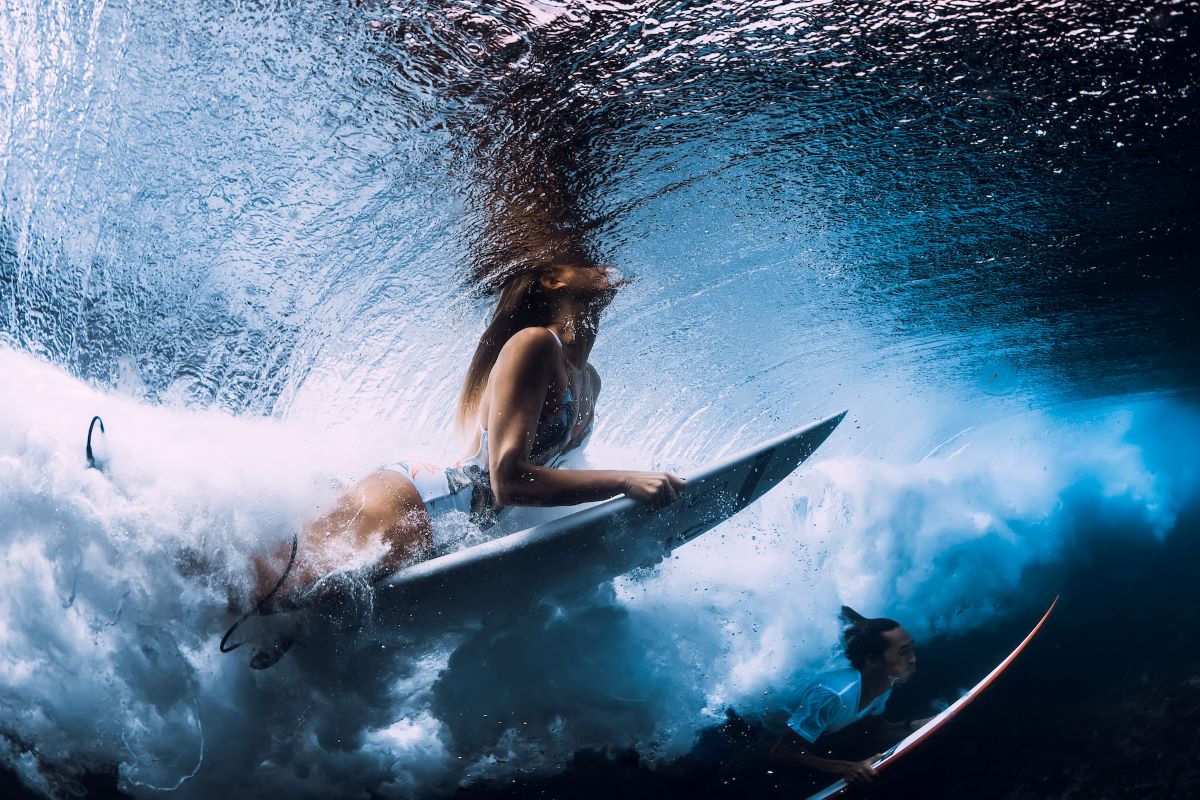 Please give an overview on how and why the company began?
The idea of building a surf brand was in my head for quite a while. I grew up in the family windsurfing company and was involved in professional snowboarding for several years. So, apart from being a passionate surfer, I had insight into various perspectives of the boardsports industry. Through that I saw a certain potential for a new holistic approach to a surfboard brand, especially in Germany with so many new surfpools in the making. Additionally, I was developing a new composite technology within my master's degree and saw plenty of improvements that could be made in surfboard construction by using this technology.
Who is on the management team, and what are their backgrounds?
We are a small and passionate team, not only working together but also being friends from a young age. Tobias Degel is a very talented designer who is responsible for the unique KANOA look. Jannik Jost, is an engineer and skilled craftsman who contributes to our development, and myself being a business engineer from TU Munich. Additionally, we rely on the experience and distribution infrastructure of our family company – developing and successfully selling windsurfing gear for 33 years.
Please explain your production methods and equipment.
We currently offer two different construction types. One being classic PU Surfboards shaped by the magic hands of South African shaping legend, Spider Murphy. The second is our performance soft-top range, the KANOA Foamy. They are built in AV-ST construction with an EPS core, aluminium stringer and a vinyl skin.
Our third and latest construction "HRT – Honey Roots Technology" was just selected by ISPO Brand New, and not only does it stand out through its durability and sustainability, but it also shows a unique approach to the definition of a board's flex properties. Instead of changing the fibre layup or reinforcing with carbon tapes, we precisely define the flex with a variable 3D honeycomb structure. A small and limited series of HRT boards will be available by the end of 2020 season, and pre-order will start in January. First come, first surf.
Please explain the eco considerations being made.
Our new HRT Construction is one of the most eco-friendly constructions out there, with the highest amount of recycled content in a surfboard. We use recycled EPS foam, recycled carbon and recycled fibreglass in combination with upcycled sawdust and cork. It's all put together with bio resin and a layer of special flax fabric. Apart from that, we reduce wastage and try to avoid plastic where we can. We just switched to recycled cardboard packaging as a replacement for bubble wrap. Also, the KANOA Foamy range is built with Eco-Con Technology, resulting in less wastage and less toxins. Within 2020 we will also be launching a new traction pad line made out of algae foam.
How do you support athletes and boardsports?
We have a small but selected group of ambassadors and team riders who carry the values of our brand. We are aiming to create a pro team around our new technology in the upcoming years. We also have been offering marketing and branding consulting to other boardsports related companies.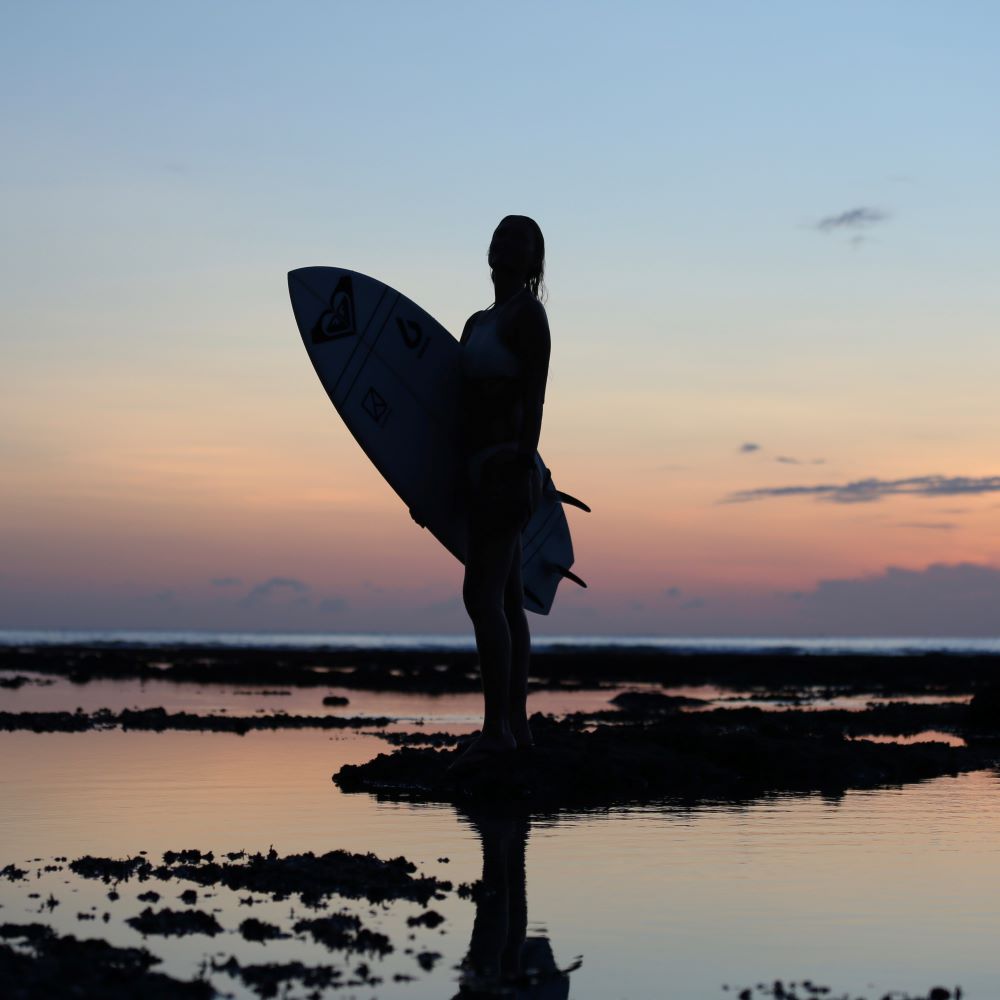 What other marketing are you running?
We collaborate with several artificial river waves. The latest example is our new partner the Wellenwerk in Berlin. We also work with some surf camps, including the Janga Wonderland in Figueira da Foz, it's a KANOA test centre. We are also part of the Cine Mar Tour, a watersports movie night, that's touring through Europe.
Why should retailers sell your brand?
Not only do we offer high quality products and reliability in all business aspects, we also offer a drop ship option for retailers. The customer can order and pay in the shop and get their board straight to their doorstep within the three days. This reduces the amount of purchasing cost and eliminates the hazard of boards being damaged en route to shops.
What do you see for the future of the surfboard industry?
With countless wave pools ready to go and more and more people getting caught by the passion of surfing, the market is destined to change. However, for us as a new brand, that's very hard to anticipate. The only thing we are very confident about is that it is time to rethink surfboard construction as we know it today and allow the composite innovation of the 21st century to make its way into the industry.