Handcrafted Snowboards By Elevated Surfcraft To Surf The Moutains
Elevated SurfCraft are making small batches of boards at GP87 Factory to surf the frozen wave as you'd expect to surf an ocean one. Based in Mammoth Mountain and with European growth in mind, we speak with the team to see how European snowboard shops can collaborate with Elevated SurfCraft.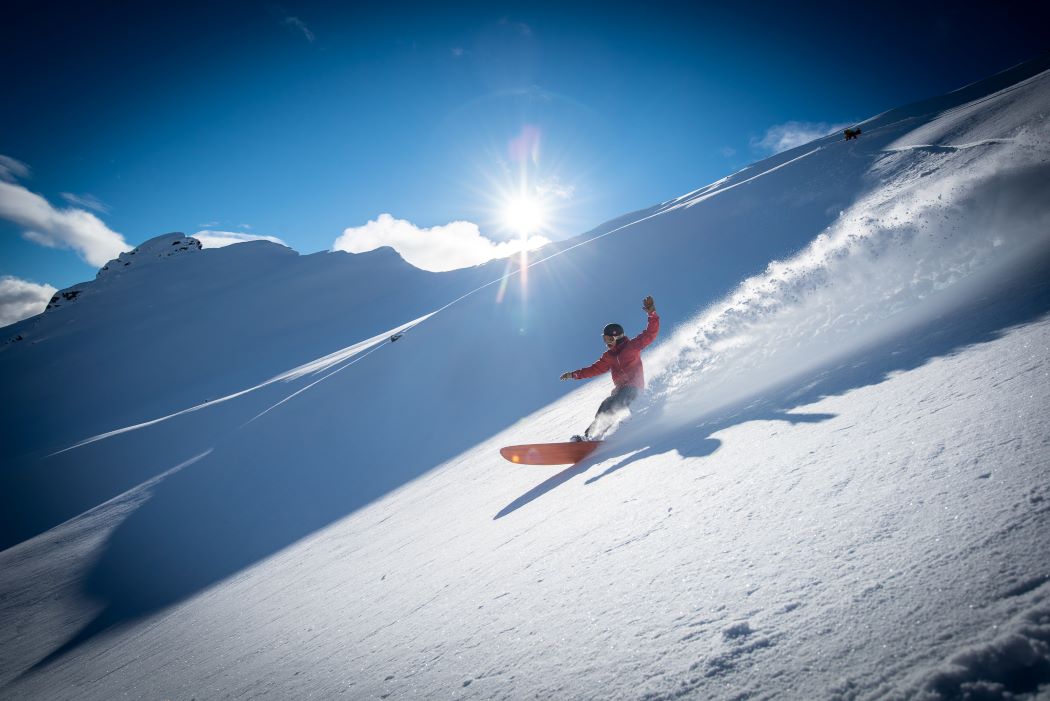 What's the idea and ethos behind the brand?
High Altitude Surfing – venturing beyond snowboarding into high performance surfing the frozen waves. Each snowboard in our quiver is shaped from direct inspiration of its surfboard counterpart. The design theory is to emulate how each particular shape approaches the wave – the drop, bottom turn, top turn, trim, and cutback. The riders' goal is to attune to the characteristics of the board and analyse the terrain in order to execute the appropriate manoeuvre, finding flow in the pocket of the moment while riding the edge of skill and uncertainty. This is high performance riding.
Every mountain slope has unique pitch angles which hold similar patterns to waves, combined with the conditions of the snow and the rider's style – opens unlimited possibilities for creativity in sliding down the mountain. It's this creativity which inspires active participation of the rider as an artist painting on canvas – or in this realm, a surfer upon the frozen wave.
Where is your HQ and where are you manufacturing your boards?
Mammoth Mountain – all prototypes are hand shaped in the garage shop. After rigorous R&D underfoot of many riders including the Shapers Summit, garnishing a Rated Radical seal of approval, we send the final design to be produced in small batches at GP87 Factory. We have been working with them since 2016 and they are creative, innovative, and excited about weird shapes. They offer the highest of quality in terms of materials and construction manufacturing. It also helps they are stoked with where we are venturing with what they build.
Do you make surfboards as well?
We are cultivating the Elevated SurfCraft Shapers Union to hand shape each board from our snow quiver into surfboards with a variety of local shapers. This is an interesting process as each shaper applies their unique interpretation to the design and we explore the concept of the shape into the future together.
Who is on the management team and what are their backgrounds?
Just one dude, a great team of hometown riders and an Instagram account. Aaron Sababba has shifted from the "do everything all under one roof" single-minded dude, into a roll as a visionary and producer of that vision. There are many aspects of the snowboard industry to be accounted for in order to enact financial sustainability and thus continue from one season to the next. So now we break it down into R&D, Factory Production, and Media Coordination, working with a variety of creatives to create something unique and independent of mega-industry forces.
Please explain your distribution strategy.
We have spent the last few seasons rolling around to a variety of resorts in North America and Japan offering free test rides to locals. If they dig the board, they can purchase it directly from the website. We focus our marketing through social media and sell directly to the community. Our goal is to partner with shops around the world to provide demos, as it is the best way to understand the unique qualities of each board of the quiver and then offer sales directly from the shop.
What do you find important about the European market?
There is an abundance of world-class resorts in Europe and we have yet to connect with them. Snowboarding has seemed to have lost some of its market to skiers in recent years due to mundane shapes and marketing gimmicks. Elevated Surfcraft is here to open the minds of experienced riders and bring life back into the "sport". Plus the groomers are spectacular.
Are you supporting athletes in boardsports?
Elevated SurfCraft creates boards for our nation-wide community of friends. We support these dedicated riders and look forward to what they create with the boards.
What do you see for the future of the industry?
The future of snow sliding will return to its roots – powder, carving, and enjoying the mountain with friends. Micro-brands and shapers will be carrying in the future of shapes through experimentation and style. We hope to connect directly with our customers to build more than a brand, grow a community.
Where can we check out stuff?
Currently most of our media is on Instagram and the website. We will be creating a Youtube series for each board this season.