James Claesson Provides Art For Stance's Scribble Together
For the 2nd of the Scribble Together series by Stance, one art pack has been created by Jonas Claesson. The pack consists of 5 hand drawn pictures- ready to be printed/ downloaded and coloured-in.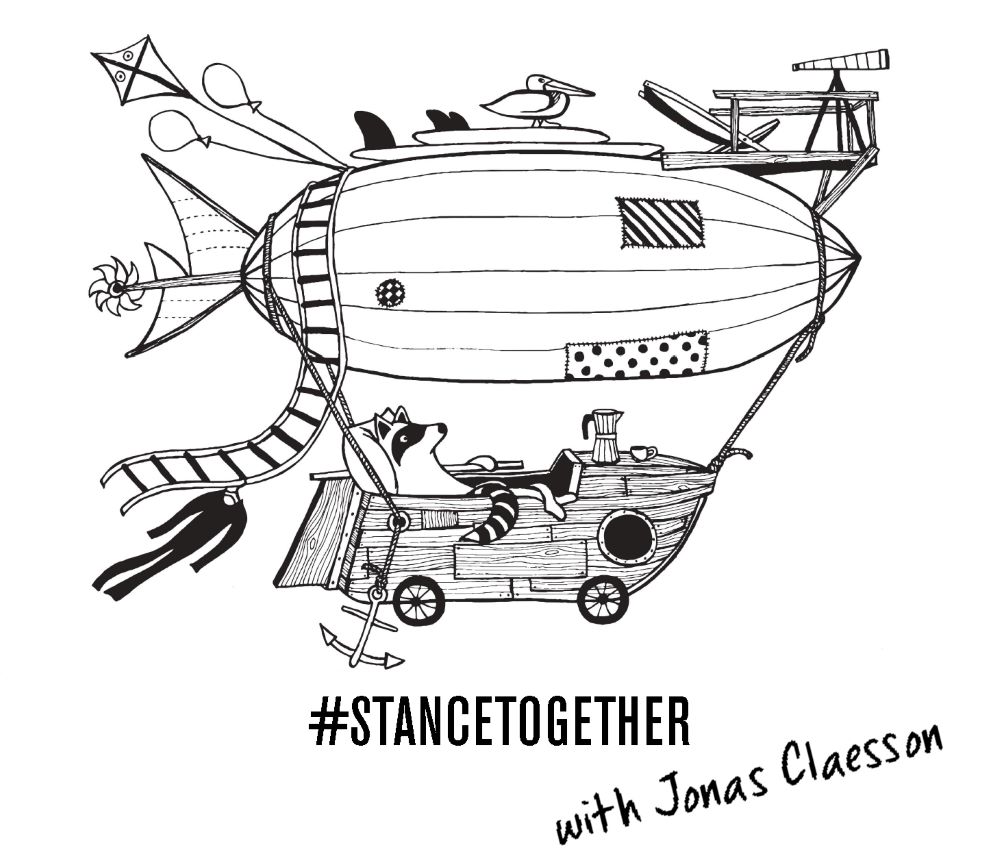 For the second in our series, Scribble Together, we're stoked to have five new designs from surf and outdoor illustrator, Jonas Claesson. Jonas is someone we have admired for a long time, his positivity, humour and enthusiasm for art is really inspiring. We would highly recommend checking him out on Instagram or visit his website and grab one of his prints for your home to help you dream of tomorrow.
Jonas Claesson
Originally from Stockholm, Sweden, Jonas mixes strong references from his new home in Australia with his Scandinavian roots. In his colourful drawings, moose, polar bears, reindeer, seals and surfers are cohabiting in a wonderful world. His traditional hand drawn illustrations are sometimes digitally coloured, resulting in a bold and expressive style. With this essence of vibrancy, Jonas's freewheeling and unconventional take on everyday milieu has become his distinctive trademark.