Lockdown Surf X Film Fest: 24hr Rolling Films
To keep folks entertained whilst in lockdown, London Surf  X Film Festival has become Lockdown Surf X Film Festival; starting Friday with Dirty Old Wedge at 7pm, each film will roll for 24hrs alongside Q&As, talks, interviews, workshops and quizzes.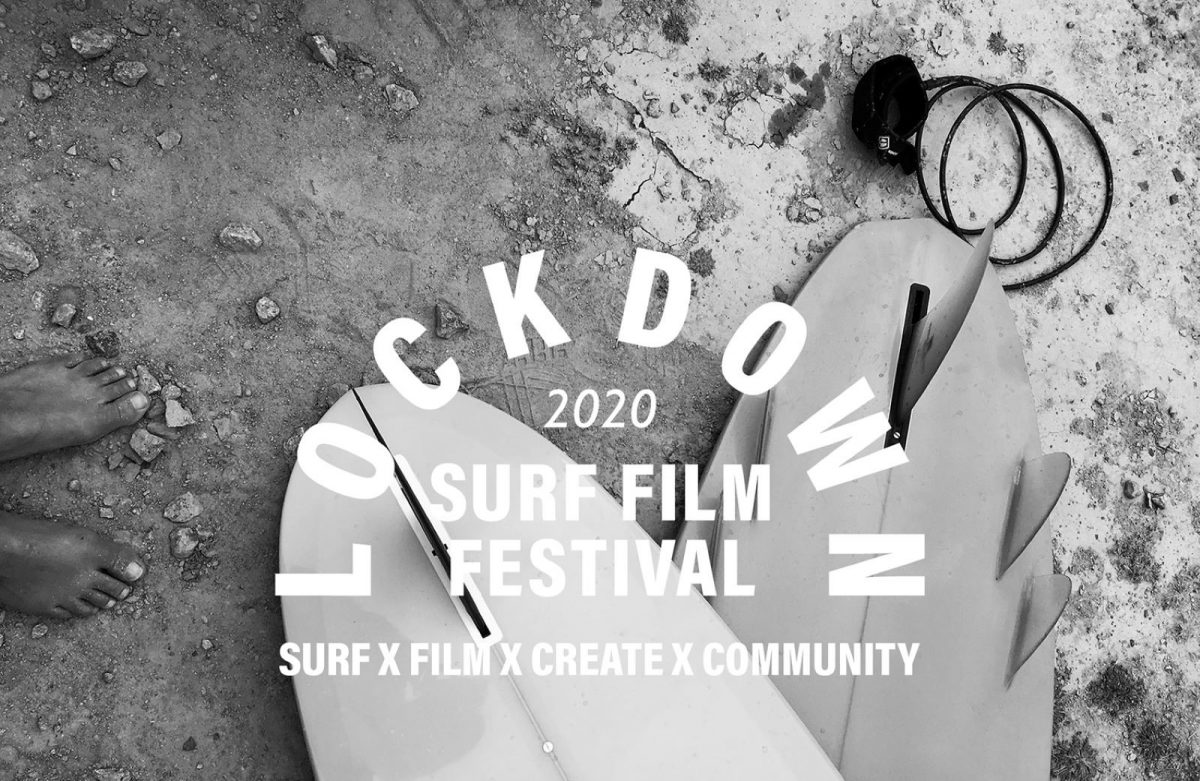 Lockdown Surf Film Festival
These are unprecedented times. Self-isolation. Surf bans. Lockdowns. We wanted to pull together to support our surf & creative communities across the globe, to keep the stoke fires burning. So, along with motley crew from all corners of the surfing world, we're stoked to present Lockdown Surf x Film Festival.
Lockdown Surf x Film Festival is an online celebration of surf culture with community at its core.  We're stoked to be working with some of the finest filmmakers of our times to present a handpicked line up of the very best surf movies, in a series of remote, event screenings. It's a rolling, evolving programme and each film will be available free, online for 24hrs, accompanied by talks, interviews and insights from the surfers and filmmakers who have generously shared their creative projects, hosted by a raft of some of surfing's finest cultural commentators and podcasters.
This week we're stoked to present Dirty Old Wedge Dir: Tim Burham Friday April 3, 7pm BST (2pm Eastern, 11am Pacific etc), available for 24hrs. The screening is accompanied by a Q+A with filmmakers Tim Burnham, Jack Murgatroyd & Edwin Eversole and The Boardroom Show's Scott Bass.
Saturday April 4 (7pm BST for 24hrs) we've lined up Sorria from Dir Gabriel Novis to bring the stoke. We'll be chatting to Gabriel about 'Smile' the film Surfing Magazine called, "high performance surfing with, well… a point".
To keep the creativity flowing, we've launched The Found Footage Files a short film contest celebrating old, archive footage. There's a creative brief for artists Surf Cinema Re-Seen plus we're lining up some Sofa Surf Sessions – music, talks, workshops, the surf quiz and more – for your delight.
The festival is the brainchild of London Surf / Film Festival and Approaching Lines founders Chris Nelson and Demi Taylor who are collaborating with a network of surf creatives including Tyler Breuer (Swell Season Radio and founder NYSFF).
"We wanted to create a space and community to help everyone get through what might be a long period of life on hold," explains Chris. "The filmmakers have been super kind to offer their movies to help keep the stoke fires burning at a time when getting in the ocean is out of reach for the vast majority of us."
The Official Selection for Lockdown Surf Film Festival includes: Dirty Old Wedge, Nervous Laughter, The Perilous Sea, Sorria, La Ola Sin Fronteras, Here and Now, Zone Frequency, The Outrider, The Seawolf plus more to be announced.
It's a rolling festival for the times we're living in so the programme will be rolling with it…Head LOCKDOWNSURFFILMFESTIVAL.COM for more info.
On Instagram we're going out through: https://www.instagram.com/londonsurffilmfest/
On Facebook we're going out through: https://www.facebook.com/londonsurffilmfestival