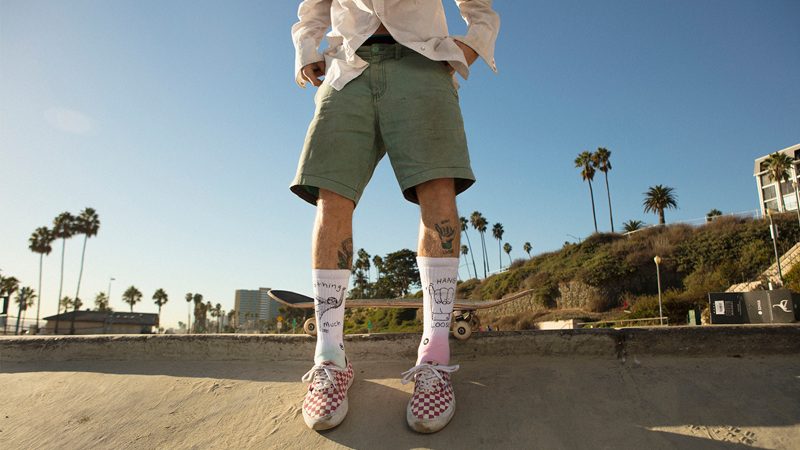 #StanceForScrubs: Stance's New Initiative To Support Key Workers
Stance launched their new initiative #StanceForScrubs Thursday night (before the #ClapForCarers) in which they'll be donating socks to key workers daily. Also, as part of the initiative, they'll be offering 50% off to key workers across all Stance products.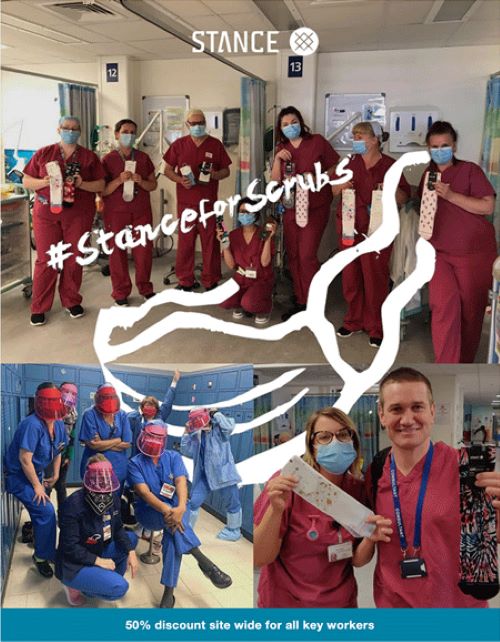 Press Release: Stance is proud to announce their community support initiative – #StanceForScrubs. A commitment to providing products to those on the front line tackling Covid-19.
The world caught us all off-guard, turning the everyday, the economy and society, upside down. Most of us are tackling the Coronavirus pandemic by staying home, social distancing, staying safe. However, there are a huge number of people tackling it head on. Our key workers across Europe are at the forefront, fighting the virus, many with limited safety resources to rely on.
#StanceForScrubs is an initiative requested by a number of their customers purchasing socks for friends and family members working in support organisations tackling the virus. In the last two weeks, Stance have donated 15,000 pairs of socks to over 35 front line support organisations across the country.
What Stance Will Be Doing
(1) We are donating products to key worker organisations daily. If you have any recommendations of emergency units or places in need, let Stance know and they will try and get products out to them.
(2) A 50% discount for key workers on stance.eu.com. This will be primarily focused on the UK audience but will be available for Europe should they come through via social. This'll be running for a couple of weeks depending on uptake.
(3) If you know of organisations outside of the UK that need help, we may be able to support them. Please get in contact.
Stance is also offering a 50% discount across their product range to thank key workers for the incredible work they are doing, helping getting society back on its feet. Just visit https://stance.eu.com/stance-for-scrubs to register.
If you have any recommendations for emergency product drops please content [email protected]