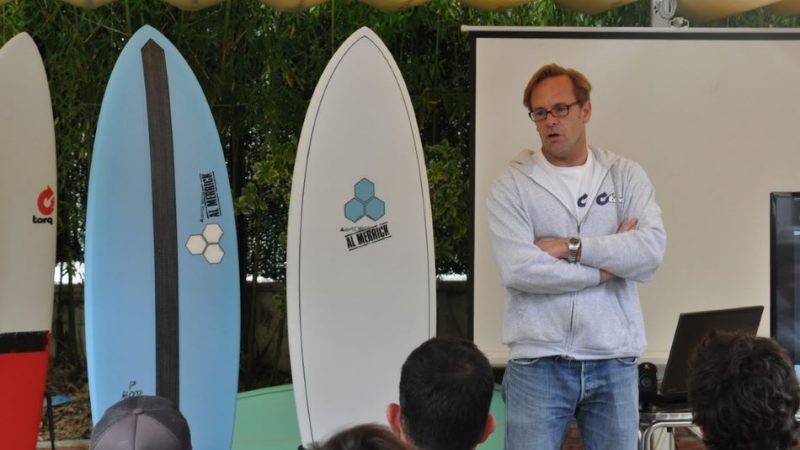 Torq Surfboards GM Sebastian Wenzel Discusses COVID-19 Effect On Business
Boardsport SOURCE caught up with Sebastian Wenzel, General Manager at Torq Surfboards to see how lockdown has impacted business.

Just how has your business been affected by the lockdown – supply, manufacturing, sales and staffing?
Firstly, our supply chain got hit with some of our factories being located in the far east, but they recovered fast and we only faced some minor delays.
The big hit was the European lockdown just before the start of the season. Full warehouses and no sales…
Were you able to sell many surfboards over the lockdown via your web channels?
We do not do any direct to customer business with our brands…only via retailers' online platforms.
How much do you expect business to be hit in Q1, Q2 and Q3?
These are confidential numbers… but the big hits will be in Q2 and 3 and we will for sure see this affecting far into 2021.
How have you been working with retailers taking delivery of SS20 orders?
The situation is different in every country around the world and deliveries get worked out case by case by our distributions.
Can you talk us through the financial ways you're supporting retailers – payment terms, leniency, stock buy-backs, inventory levels etc. And also marketing – social, assets etc.
This is up for every individual territory to handle and the same as above. The situation is different in every country around the world.
We have marketing assets always available for our partners. Not just for now, but always.
Has your marketing department done anything special for your customers over the lockdown?
As per above, we always work closely with our global retail network, to ensure they get what they need. Some of them have taken the down time to update their websites, e-commerce channels etc…and we help them with what they need.
Any positive thoughts/analogies for surfing's way out of lockdown and recovery?
Hopefully every surfer realises the privileged life we live and respects mother nature and humanity even more then before. Maybe / hopefully the world becomes a better place after this madness.
What does the 'New Normal' look like for your customers?
I think surfing naturally allows for good social distancing practices, so we are best placed to be able to keep enjoying our sport. Hanging at the beach might become a little different than before… but who really knows how the New Normal will really look like… it is all still early days.