Basque Country Surf Company: Johnny Cabianca Explains COVID-19 Impact On Business
SOURCE caught up with Johnny Cabianca at Basque Country Surf Company to find out about the impact of the COVID-19 lockdown on business and his view for the future after lockdown.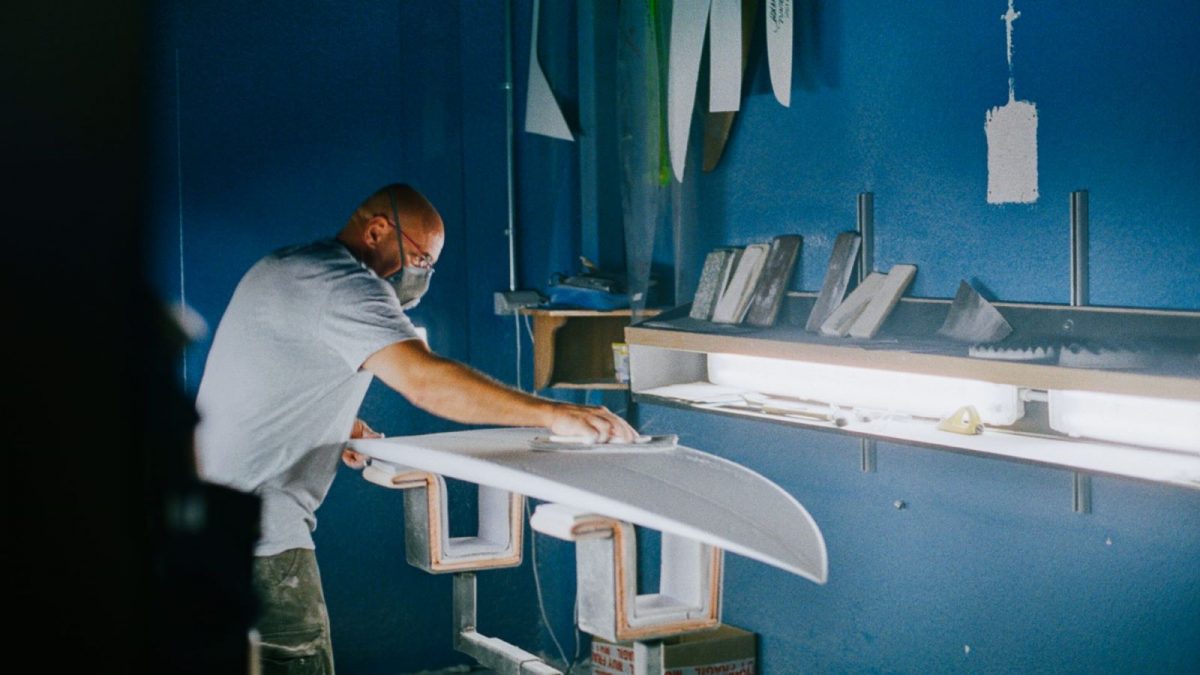 Just how has your business been affected by the lockdown – supply, manufacturing, sales and staffing. 
In Spain, the lockdown started March 16. We were not too worried about it as it was supposed to last a month at max. We had many boards in production to work through during this time, even without new orders. However, after two weeks the government tightened up the measurements and we were forced to close for two weeks. It was already foreseeable that the lockdown would last longer. Shops called to ask if they could delay their orders. So we decided to work at a reduced rate for the rest of April, but pretty much the moment we took the decision to temporarily lay-off the workers, we got a big order from South Korea. We have been back working normally since the beginning of May, currently with many boards waiting in line (now that everything is slowly opening again, shops want the boards sooner rather than later). Looking back, we probably shouldn't have slowed down the production, but it's really hard to take the right decisions in these uncertain times.
Were you able to sell many surfboards over the lockdown via your web channels?
We extended our local discount of 20% to all of our customers picking up their board in person at our factory, and for those unable to drop by in person, we offered a 10% discount and free shipping all over Europe (valid until April 30, 2020 in order not to compete with shops). Direct orders are great and we are happy with the number of orders we received.
How much do you expect business to be hit in Q1, Q2 and Q3?
In Q1 we lost an entire month. Even if we had kept producing, we couldn't have shipped the boards and charged for them. If the situation had lasted longer, it would have become a cash flow issue – however, if as of now sales keep going like in normal years, we are good. Giving a prediction of how business will be affected in Q2 and Q3 is hard as it depends so much on what it takes to beat the virus / what governments decide. We decided to start producing for another brand as well. This will give the factory more stability. For now we are positive that the next months are going to be good, but it really all depends on things going back to normal as of now.
How have you been working with retailers taking delivery of SS20 orders?
Some shops asked to get the boards later, others just went silent and it was logical that they only wanted them when they are back open. We just delivered the boards for Portugal this week. Luckily, many of the boards we are selling are to direct customers.
Can you talk us through the financial ways you're supporting retailers – payment terms, leniency, stock buy-backs, inventory levels etc. And also marketing – social, assets etc.
We only produce on order. We don't think it makes sense to put boards on consignment in stores. We tried this with a few shops and it didn't work well. On the other hand, shops who want to have our boards and pay for them, sell well. It's our 5th year in business and slowly we can offer much better payment terms. We hope this helps the shops!
Any positive thoughts/analogies for surfing's way out of lockdown and recovery?
Surfing is now allowed again in Spain (only for locals lucky enough to live 1km from the beach and limited to certain hours a day: 6am-10am and 8pm-11pm). From this, we could see how many locals there actually are and how motivated people are to get back in the water after all this time… even without tourists, there ware many people in the water. Maybe this year there will be less international travel, but hopefully more people buying a new surfboards to enjoy what they have local to their homes.
What does the 'New Normal' look like for your customers and the market?
That's too early to know yet… it all depends on how fast the way back to "normal" will be and if there will be any setbacks. Another lockdown for weeks would surely be hard to swallow.