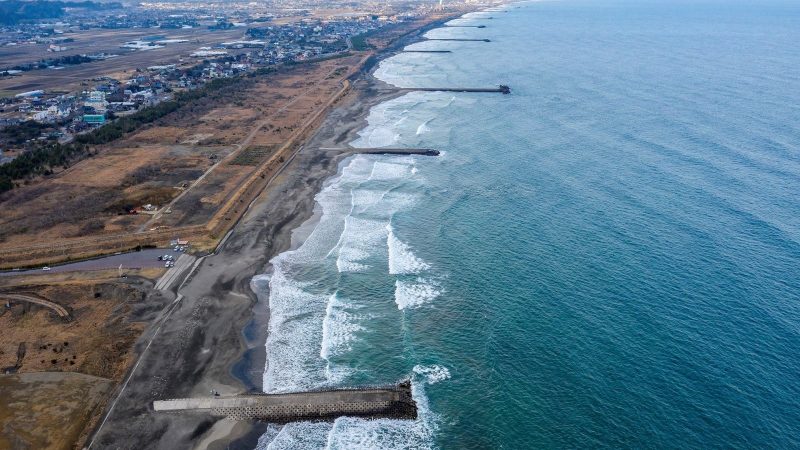 Olympic 2020 Surf Window Forecast Would've Made For Exciting Contest
Official Surf Forecaster for the Olympics 2020/21 Kurt Korte (Lead Forecaster at Surfline) has reported that the waves forecasted for this year's surf window will range from high head to chest heights. Decent, fun and contestable waves would've made for an exciting contest, here's to hoping Shidashita beach experiences the same next year!
Contestable Surf Forecast for Shidashita Beach During Original Olympic Games Waiting Period
Kurt Korte, Surfline's Lead Forecaster, is predicting fun surf for Thursday and Friday, July 30 and 31, at Shidashita Beach, Japan — the event site for surfing's Olympic debut.
These dates would have been within the waiting period for Olympic surf competition prior to the Games being postponed till 2021, and they fall within the waiting period when the Olympics resume next year.
"We should see East/Northeast swell in the chest/shoulder- to head-high range through much of the day Thursday, courtesy of an existing area of low pressure," Kurt explains. "The swell from that system eases some Friday but should still offer waves in the chest- to shoulder-high zone during the first part of the day with light southerly winds and favorable conditions, especially during the morning."
Surfline's Forecast Team was integral in helping select Shidashita as the site of the inaugural Olympic surfing event. In fact, Surfline's proprietary forty-year data set indicated there was a strong statistical probability for contestable surf during the Olympic waiting period — which is exactly what we are seeing this week.
Kurt Korte and the entire Surfline Forecast Team will be called up to provide their expert forecast analysis when the Olympic Games resume in July 2021.
Anyone interested in watching the surf at Shidashita Beach during this event is encouraged to log on to Surfline.com and visit the live, streaming surf cameras set up at the event site. Considering both the forecast and time difference, Surfline is recommending 12:30 Pacific Daylight Time on Thursday, July 30 as the best day/time to view the action.
For a complete breakdown of the waves at Shidashita, visit Surfline's "The Mechanics of Shidashita Beach," by the Surfline Forecast Team.